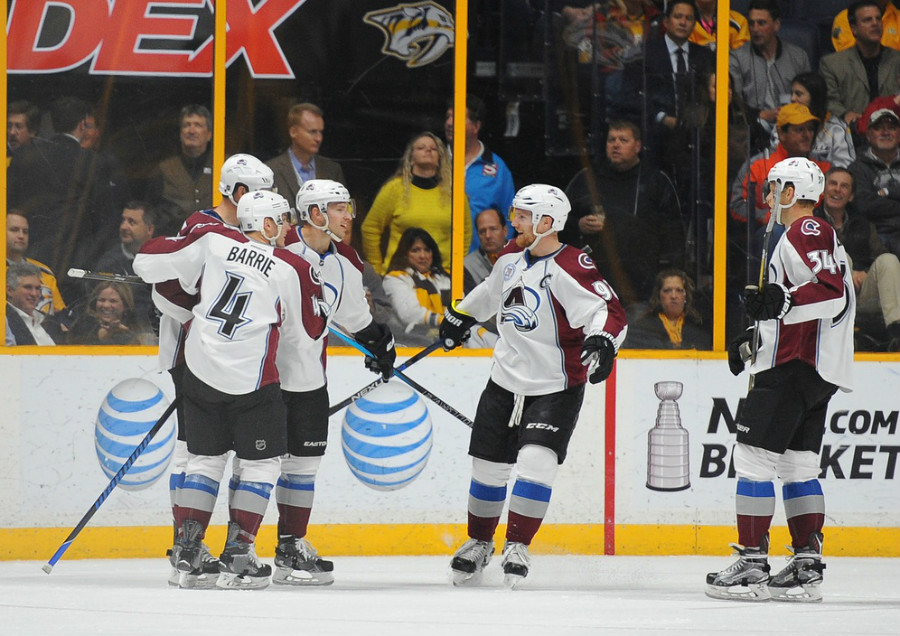 A historic household name in the National Hockey League community, the Colorado Avalanche have been a letdown the past couple years. However, a strong and dense young core gives reason to believe that change is conceivable.
Tyson Barrie caught up with NHL Network to discuss what it will take for the Avs to return to the postseason for the first time since the 2013-14 season.
"We hate the feeling we've had the last few years," Barrie said. "We feel like we've let each other down and let the fans down, so we're going to be hungry to get back in the playoffs this year."
The Avalanche are a team of young guns, with four signed rookies and 20 players with three years or less of NHL experience.
Barrie, though, will be entering his fifth year in the league and looks at head coach Patrick Roy's conglomerate of fresh talent — which he considers himself a part of — to rise above and lead this team into springtime hockey.
"I think everybody talks about how good of a young team we are, and I think now is the year. This is the time for us to take that next step and for the younger guys to mature, myself included."
The sticky wicket in Colorado's road to the postseason will be going through the gantlet that is the Central Division.
"It's no secret it's a tough division to be in, but I think we had a pretty good record against our division teams last year," Barrie said. "That's the way it is. Every team in the league now is good; every team competes every night, and there's no easy game."
Colorado went a modest 13-13-2 in the division last year, but picked up six points in five games against a St. Louis team that made it to the Western Conference Finals, so the Avs have it in them to perform. Still, the rest of the division remains difficult.
"That being said, [in] the Central, you lose two in a row and you're out of the playoffs," Barrie said. "Seems like you got to win five in a row to get yourself back in."