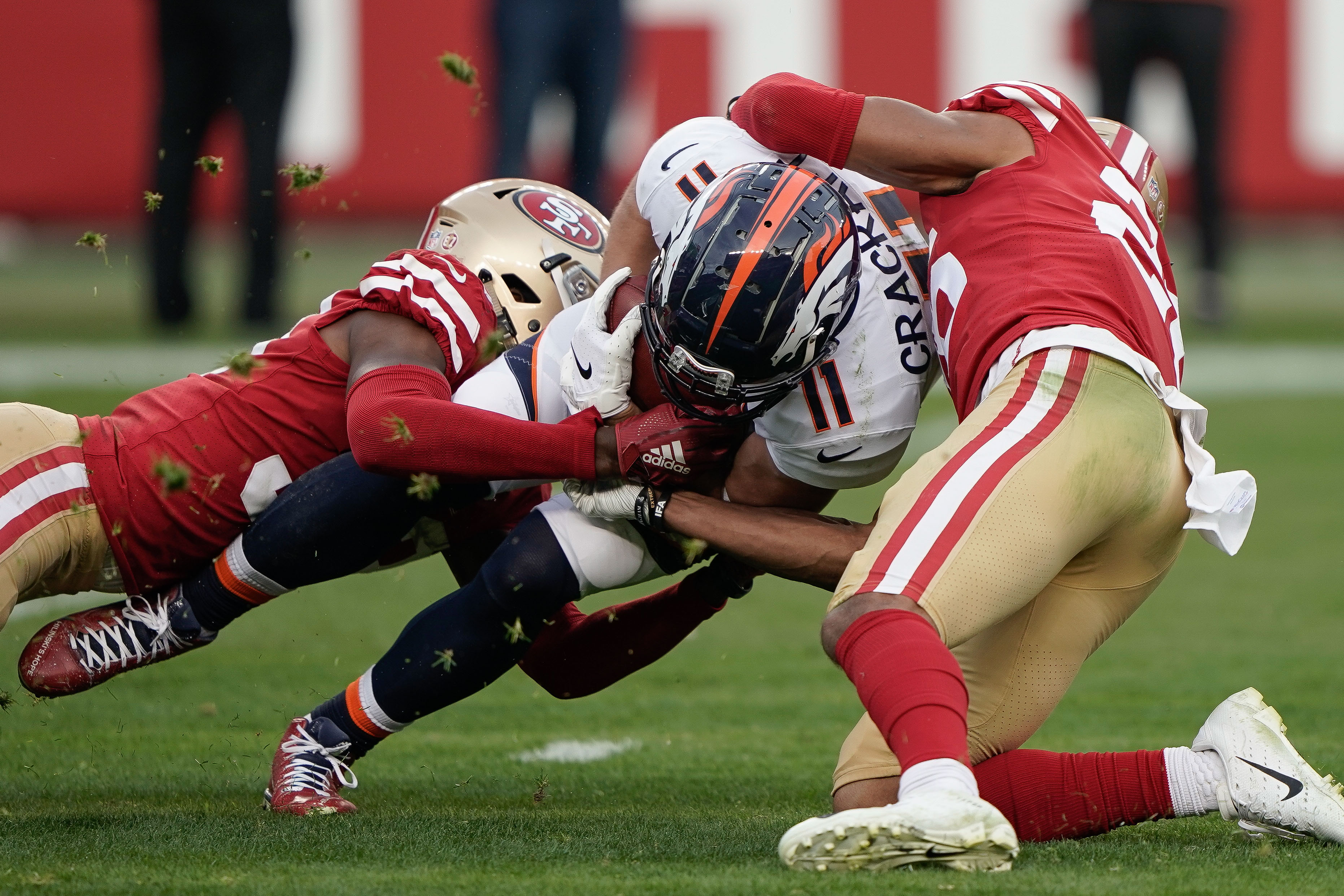 Punt returner/wide receiver River Cracraft returns for his second season on the Broncos as he solidified his position on special teams in the 2018 campaign.
Cracraft joined Les Shapiro and Eric Goodman of Afternoon Drive on Mile High Sports AM 1340 | FM 104.7 to discuss how he's looking to lock down the punt returner role for the 2019-2020 season and how the return game can improve, which starts with himself.
"I like to thank all aspects of my game is consistent whether it be receiver play or return game or special teams in general," Cracraft said. "I show consistency and unfortunately, we've had some drops this preseason, but I've done my job and I know I get the ball every time I've got positive yards every time, getting better returns will come naturally as we get better as a unit."
Denver's punt return game hasn't been particularly strong as they ranked last in the NFL in an average return of 4.4 yards per return. In order to improve, Cracraft is looking to take full responsibility for the unit.
"You're kind of like the quarterback back there," Cracraft said. "If the offense is doing bad, it's usually put on the quarterback. It's kind [of] how it is here. So, we all need to be better, I can definitely be better and as well as our unit, so we'll see how it goes moving forward."
After a series of being added, cut, and waived, Cracraft was promoted from the practice squad and activated to the 53-man roster in Nov. 2018. He's been the return man ever since, and this preseason, he's tried to show the coaching staff that he's a player that can be relieved upon.
"What I've shown them is that I'm the guy who's going to catch the ball every single time no questions about it," Cracraft said. "I had no turnovers last year. I've had no turnovers this year. That's the type of guy I am, the guy you can rely on. So, going in here, this preseason game I'm just going to do what I do, I'm not going to change a thing, [and] hopefully I can get some better returns and that's on me."
You can listen to the full interview with River Cracraft here, including what he had to say about flipping the field for the offense or you can listen to the podcast below.
Catch Afternoon Drive with Goodman and Shapiro every weekday from 4p-6p on Mile High Sports FM 104.7 | AM1340 or stream live any time for the best local coverage of Colorado sports from Denver's biggest sports talk lineup. Download the all-new free Mile High Sports Radio mobile app for Apple or Android.