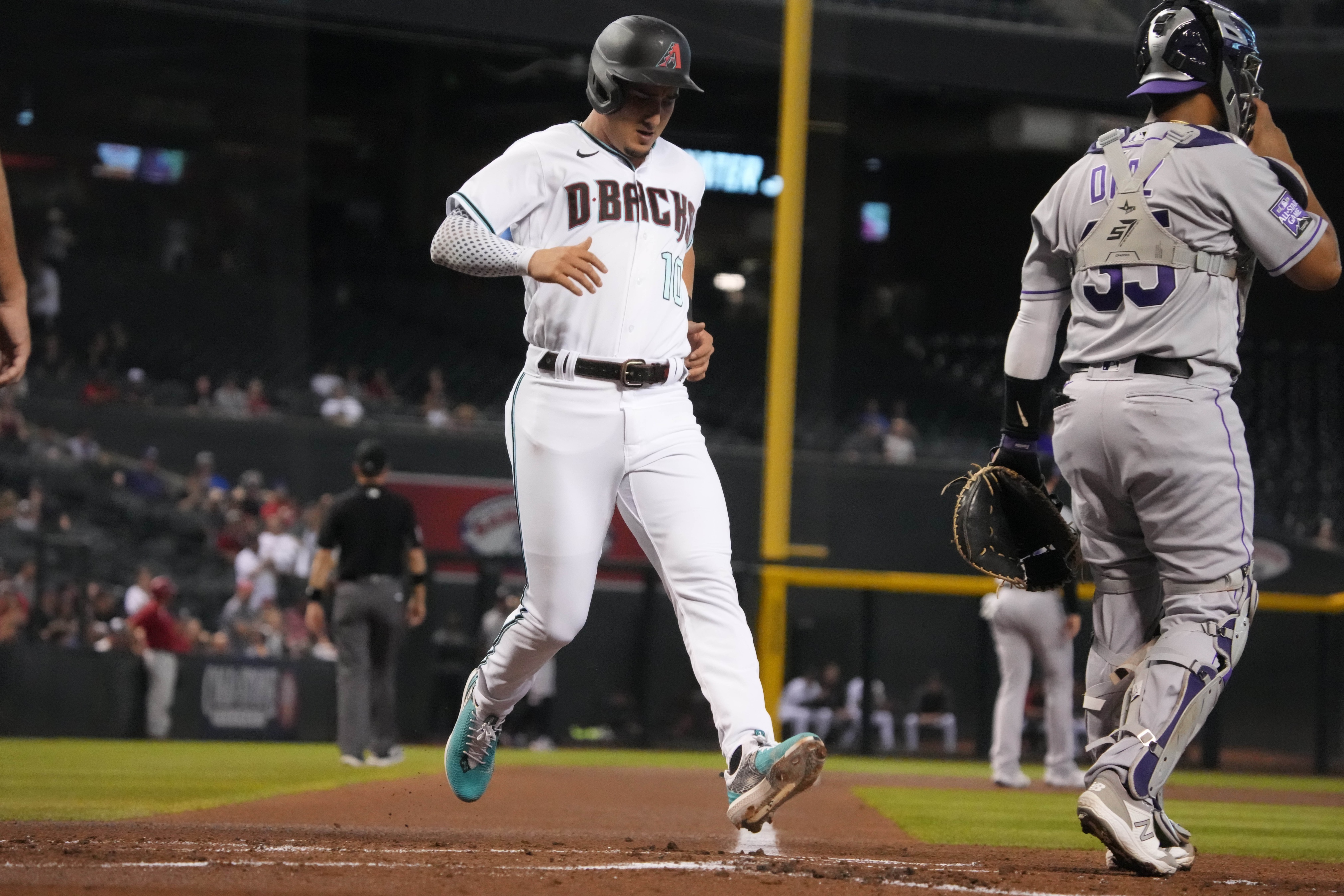 The Arizona Diamondbacks, shortly after the calendar turned from April to May, improved to 15-13 by taking three of four at home against the Colorado Rockies. Two full months and some change later, the D-backs continued their success by taking another series from the Rockies in Phoenix.
Of course, between those two sets of games, the D-backs won precisely zero other series and went 8-50 overall, including a stretch during which they lost 17 in a row. But when completely stoppable force meets entirely moveable object, it's Arizona that somehow holds its ground.
The D-backs won 4-3 on Tuesday and 6-4 on Wednesday to give themselves consecutive victories for the first time since May 10-11 and improve to 25-63 on the season. The Rockies, meanwhile, briefly dropped to an otherwordly heinous 6-33 on the road before avoiding a sweep with a 9-3 win on Thursday.
It was the same old stuff that hurt the Rockies in yet another road series loss, their 12th in 13 chances (the one that didn't end in a loss was a two-game series split). They went 1-for-10 with runners in scoring position in the series opener, failing to capitalize on a strong recovery from Jon Gray, who gave up three first-inning runs on four consecutive doubles before finishing with a quality start that included eight strikeouts. Daniel Bard, after his team rallied to tie it up, walked a pair of batters en route to loading the bases, at which point he hit David Peralta with a pitch to lose the game.
Bard, by virtue of an increased walk rate and more hits allowed, is finding himself dealing with far more baserunners than he did last season, when he was one of the club's few bright spots. He's been a bit unlucky, yielding a .387 batting average on balls in play, way up from .313 last year and .277 for his career. That could mean some improvement is on the horizon for Bard, but he can help himself by throwing more strikes.
The Rockies' bullpen faltered again the following night. After the offense finally got a run on the board thanks to an Elias Díaz homer in the top of the seventh inning, Lucas Gilbreath and Tyler Kinley combined to allow three runs, essentially putting the game out of reach.
The losses spoiled decent starts from Gray and Antonio Senzatela, who allowed three runs in six innings and racked up five strikeouts. Colorado bounced back in the series finale behind five serviceable innings from Chi Chi Gonzalez and a good group effort on offense led by Dom Nuñez, who finished 3-for-4 with a pair of doubles. Nuñez entered the game with just six road hits all season. He now has nine, and five of those have come in Arizona.
Trending down
Garrett Hampson went 0-for-6 with four strikeouts on Thursday and finished the series 1-for-13 overall. Hampson has been particularly bad on the road this season, hitting just .160 with an OPS well below .500. He has a total of one hit in his last eight games away from Coors Field, where he just went 9-for-22 during a six-game homestand.
Hampson has struck out 44 times and drawn only seven walks on the road. His problems away from Denver are indicative of what the rest of the team is dealing with. This type of situation alone should necessitate a more forward-thinking approach from the organization regarding how to best mitigate the differences between Coors Field and everywhere else, but the Rockies don't seem to be in much of a hurry to rebuild a shattered and nearly non-existent analytics staff.
Trending up
Ryan McMahon went 5-for-13 and struck out just once during the series. At one point seemingly the most likely All-Star for the Rockies, McMahon scuffled at the plate through most of June, finishing the month with a paltry .211/.276/.395 line that included a whopping 36 strikeouts in 87 plate appearances. But as he gradually heals from a nagging forearm injury, McMahon—though still not hitting for a ton of power—has been better in July, posting a .385/.467/.462 line in 30 trips to the plate.
What's next
The Rockies finish the first half with a three-game set on the road against the San Diego Padres. Colorado will send arguably its three best active starters—Kyle Freeland, Germán Márquez, and Jon Gray—to the mound against the fourth-best offense in the National League, according to Fangraphs' park-adjusted wRC+ statistic.