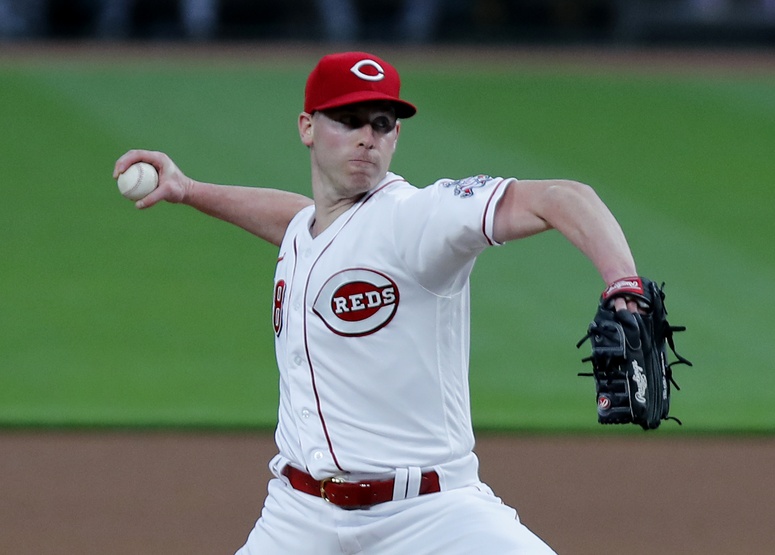 The Colorado Rockies on Wednesday acquired relief pitcher Robert Stephenson and minor league outfielder Jameson Hannah from the Cincinnati Reds in exchange for right-handed pitcher Jeff Hoffman and 2020 draft pick Case Williams, according to FanSided's Robert Murray.
The Stephenson-Hoffman portion of the trade appears to be a change-of-scenery swap. Stephenson, the Reds' first-round pick in 2011, owns a 5.15 career ERA despite striking out nearly 10 batters per nine innings in parts of five big league seasons. The 27-year-old right-hander struggled with walks earlier in his career but has issued just 27 walks in 74 2/3 innings over the last two seasons. Stephenson has notched 94 strikeouts during that same period of time. Some of the improvement has to do with Stephenson largely ditching his curveball and changeup in favor of increased slider usage, helping his fastball, which has averaged 95 mph over the last couple of seasons, improve in effectiveness.
One of the big issues for Stephenson has been a home run rate that has been, in a word, high. He allowed eight long balls in just 10 innings in 2020 and, in 2019, nine in 64 2/3—a number that is still high, which shows you just how absurd the rate was in a small sample this past season. Weirdly enough, Coors Field should help with this; far more homers were hit last season in the bandbox known as Great American Ball Park than at spacious Coors Field, and that has been the case for most of the last several years.
Meanwhile, Hoffman—owner of a high spin rate and overall good stuff—hasn't been able to put it together in Denver. Like Stephenson, Hoffman is a 27-year-old right-hander who has mostly struggled in parts of five big league seasons; the No. 9 overall pick in the 2014 draft owns a 6.40 career ERA with middling peripherals. Hoffman spent time last offseason working at Driveline Baseball refining his delivery, and his arrival in Cincinnati will reunite him with Reds pitching coordinator (and Driveline founder) Kyle Boddy.
The Rockies also landed Hannah, the second-round pick of the Oakland A's in 2018. Hannah, who is the Reds' 15th-best prospect according to MLB Pipeline, is a speedy outfielder with mediocre offensive outputs at two minor league levels. However, he possesses a decent approach that leads to walks and has a chance to be a pretty good contact hitter who provides good centerfield defense.
The crown jewel of the trade from the Reds' perspective is Williams, whom the team really wanted in the draft but didn't have the opportunity to take him once the Rockies swooped in and grabbed him in the fifth round. Williams, a Colorado native, has been impressive in instructional ball, where his fastball has been up to 97 mph with a good curveball mixed in. The Reds, a source told Mile High Sports, have been in on Williams for quite some time, which may have been the catalyst for the trade as a whole.
Other Wednesday tidbits:
The Rockies outrighted Jesus Tinoco, who was recently designated for assignment, to the minors. Tinoco—following the trade of Hoffman—remains the only player left from the deal that sent Troy Tulowitzki to Toronto in 2015.
The other player whom the Rockies DFA'd last week, Ashton Goudeau, was claimed off of waivers by the Pittsburgh Pirates. Goudeau struggled in limited work for the Rockies upon making his big league debut in 2020 but enjoyed a sterling campaign in 2019 at Double-A Hartford.