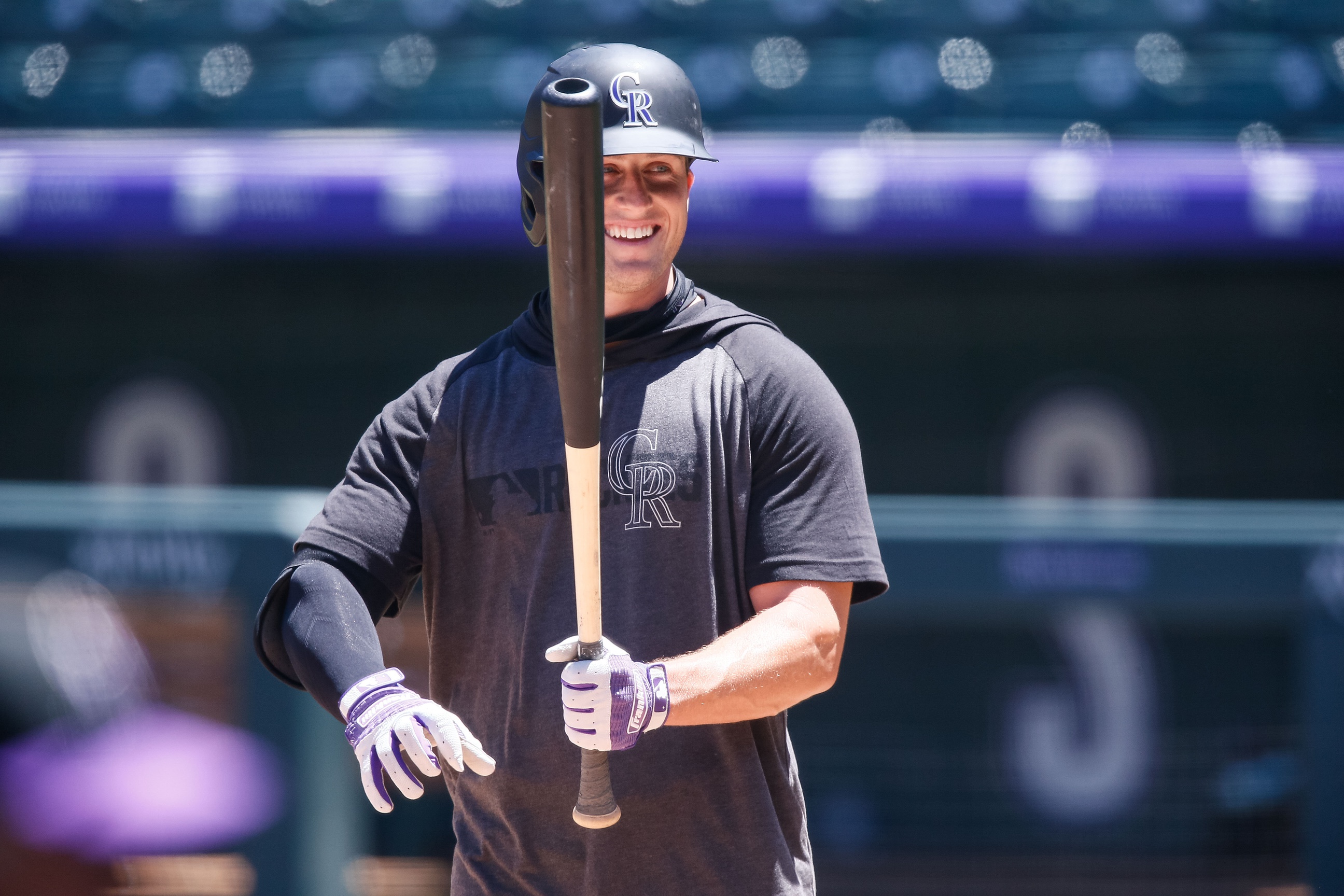 The Colorado Rockies on Friday selected the contracts of Bret Boswell, Lucas Gilbreath, Helcris Olivarez, and Colton Welker, adding all four players to what is now a full 40-man roster. To make room for the additions, the Rockies designated Ashton Goudeau and Jesus Tinoco for assignment.
Olivarez and Welker were expected additions. Olivarez, a 20-year-old left-handed starting pitching prospect who began his pro career in the Rockies' Dominican academy, spent most of 2020 within close proximity of the big league club due to his presence in the 60-man player pool. He made his stateside debut in 2019 and struck out 61 batters in 46 2/3 innings spanning 11 starts. The Rockies are high on him due to his mid-90s fastball and plus secondary offerings. Olivarez ranks 15th on MLB Pipeline's top 30 Rockies prospects list.
Welker, Colorado's fourth-round pick in the 2016 draft, was also in the Rockies' player pool for 2020. He spent all of 2019 at Double-A Hartford, where he finished roughly eight percent above league average offensively, posting a .252/.313/.408 line while dealing with a shoulder issue. Prior to that, Welker—a third baseman who has also seen some time at first base—torched rookie ball through High-A on his way to becoming one of the top 100 prospects in all of baseball.
The Rockies' decision to protect Boswell and Gilbreath was a little more surprising. Boswell, a 26-year-old left-handed hitter who has spent time at multiple positions both in the infield and outfield, didn't hit well at Hartford in 2019, though he homered 15 times in 404 plate appearances. A year before posting a .219/.290/.397 Double-A line, though, Boswell hit 27 homers in 2018 while splitting time between Low-A Asheville and High-A Lancaster. The University of Texas alum was an eight-round draft pick in 2017.
Gilbreath was the most off-the-radar addition of the four. The Denver-area native owns a 5.35 in 303 innings spanning three minor league seasons. His best performance came in 2018, when Gilbreath struck out 119 batters and walked just 24 at Low-A Asheville. Despite the impressive peripherals, the now 24-year-old lefty posted a 5.04 ERA thanks in large part to allowing 133 hits in 116 innings. Gilbreath followed that somewhat strange season by posting a 5.81 ERA with a much higher walk total in High-A in 2019.
The Rockies interestingly chose not to protect Riley Pint, the No. 4 overall pick in 2016, though it was probably the right move. Pint has walked 124 batters in 156 career minor league innings and was no closer to getting himself right in 2019 than he was when he began his pro career. That said, Pint is reworking his delivery and if he looks good enough to catch the attention of another big league club, he could wind up being selected in the Rule 5 Draft and stashed deep in a major league bullpen in 2021.
Goudeau made four appearances for the Rockies in 2020, surrendering seven earned runs on 15 hits 8 1/3 innings. The 28-year-old right-hander struck out 91 batters and walked just 12 in 78 1/3 innings at Hartford in 2019, but being two years older than the average player in that circuit combined with the league being extremely pitching friendly tells us quite a bit about those numbers.
Tinoco was traded to the Miami Marlins in August before the Rockies initiated his return to the organization by claiming him off of waivers a couple of weeks later. Originally acquired in the trade that sent star shortstop Troy Tulowitzki to the Toronto Blue Jays in 2015, Tinoco owns a 4.03 ERA in 44 2/3 big league innings, striking out 34 batters and walking 29.
Colorado's 40-man roster may not stay full for long. Dec. 2 marks the non-tender deadline, and the Rockies have several players—Elias Diaz, Tony Wolters, Chi Chi Gonzalez, Jairo Díaz, Carlos Estévez, and Jon Gray are all in the conversation, depending on who you believe—who could be on the chopping block.