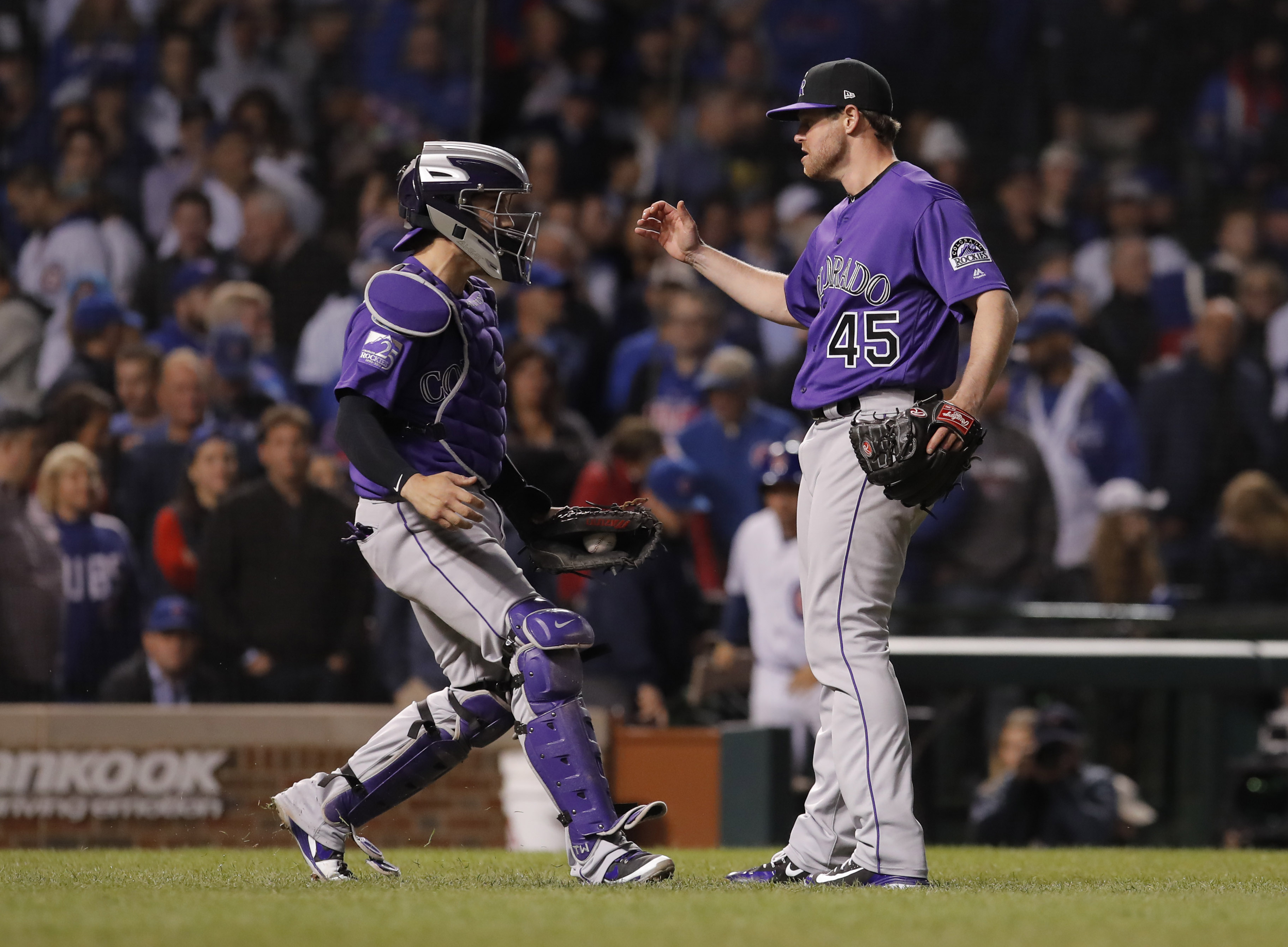 The Colorado Rockies have agreed to terms with 28-year old relief pitcher Scott Oberg according to Bob Nightengale of USA TODAY. As tweeted by Nightengale, the $1.3 million contract allows the club to avoid arbitration with Oberg.
In four seasons with the Rockies, Oberg has had mixed results, but is coming off an extremely successful 2018 season in which he finished 8-1 with a 2.45 ERA and 0.989 WHIP. After giving up 70 hits in 58.1 innings in 2017, the right-handed middle reliever only gave up 46 hits in 58.2 innings in 2018. Oberg also reduced his walk total from 24 to 12 and gave up 18 less runs than the year before.
In the 2018 playoffs, Oberg gave up four hits in 3.1 innings, but was rewarded with a win against the Chicago Cubs in the Wild Card game.
Oberg is the first key contributor to re-sign with Colorado this offseason. The Rockies are also looking to lock down third baseman Nolan Arenado and shortstop Trevor Story to contract extensions, both of which are eligible for salary arbitration this offseason. Colorado previously signed free agent infielder Daniel Murphy in December as well.