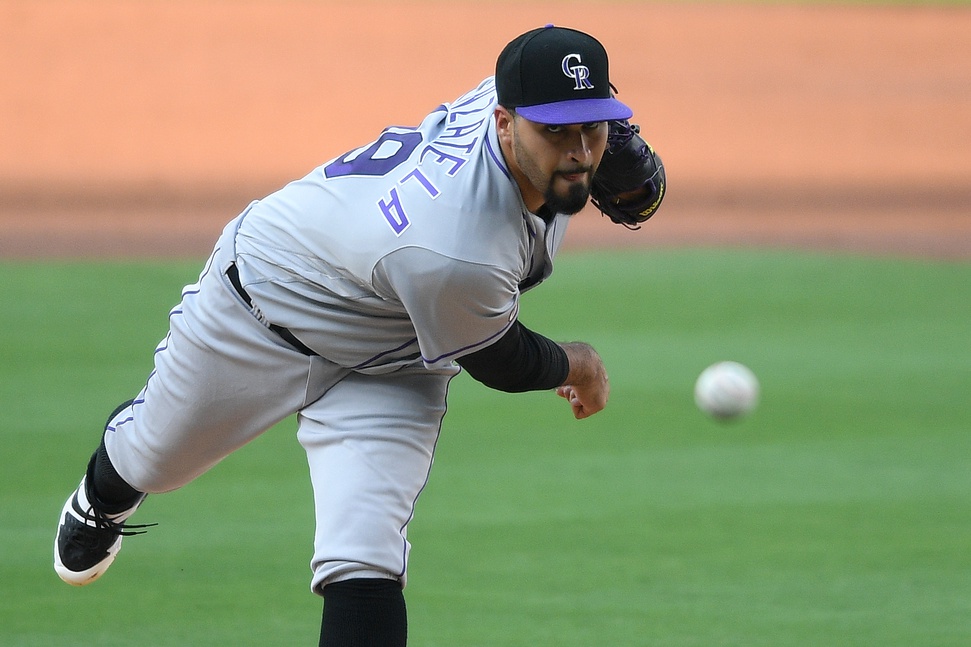 The Colorado Rockies and starting pitcher Antonio Senzatela came to terms on a one-year deal to avoid arbitration, the club announced on Tuesday. Senzatela will make $3 million in 2021, according to FanSided's Robert Murray. That's only slightly more than the $2.2 million projected by MLB Trade Rumors.
Senzatela is coming off of his best season as a big leaguer. The 25-year-old right-hander posted a 3.44 ERA in 12 starts during the pandemic-shortened 2020 season. From start to finish, he was probably the Rockies' most consistent pitcher. His park-adjusted ERA- was 67 (essentially 33 percent better than league average), placing him ninth among National League starters.
That sort of production in 2021 would make Senzatela a heck of a bargain for a team that needs it. Rockies owner Dick Monfort hinted at a cash-strapped season exacerbated by high salaries being paid to Nolan Arenado, Trevor Story, Charlie Blackmon—all of whom will combine to earn $73.5 million.
Of course, there are some doubts about Senzatela, who isn't far removed from posting a 6.71 ERA in 25 starts for the wildly disappointing 2019 Rockies. Though his total body of work as a big leaguer is decidedly average, as evidenced by his career ERA- of 101, Senzatela is one of the worst starters in baseball in terms of getting strikeouts. In fact, his 13.5 percent strikeout rate was the lowest among all qualified starters in the majors in 2020. Senzatela got by because he did a good job of limiting hard contact, which contributed to a BABIP (batting average on balls in play) of .268—easily the lowest of any Rockies starter, and almost 30 points below the league average.
In short, Senzatela's 2020 performance may not be sustainable going forward, particularly in a larger sample as part of a normal season. But, he was an above-average starter prior to his disastrous 2019, so there is a track record of success there even if it's not "top 10 starter in the NL" success.
The Rockies still have yet to come to terms with arbitration-eligible players Carlos Estèvez, Jon Gray, Kyle Freeland, Michael Givens, Raimel Tapia, Robert Stephenson, and Ryan McMahon. Gray is projected to be the highest earner of the bunch, being slated by MLBTR to earn somewhere around $6 million in his final season before hitting free agency.