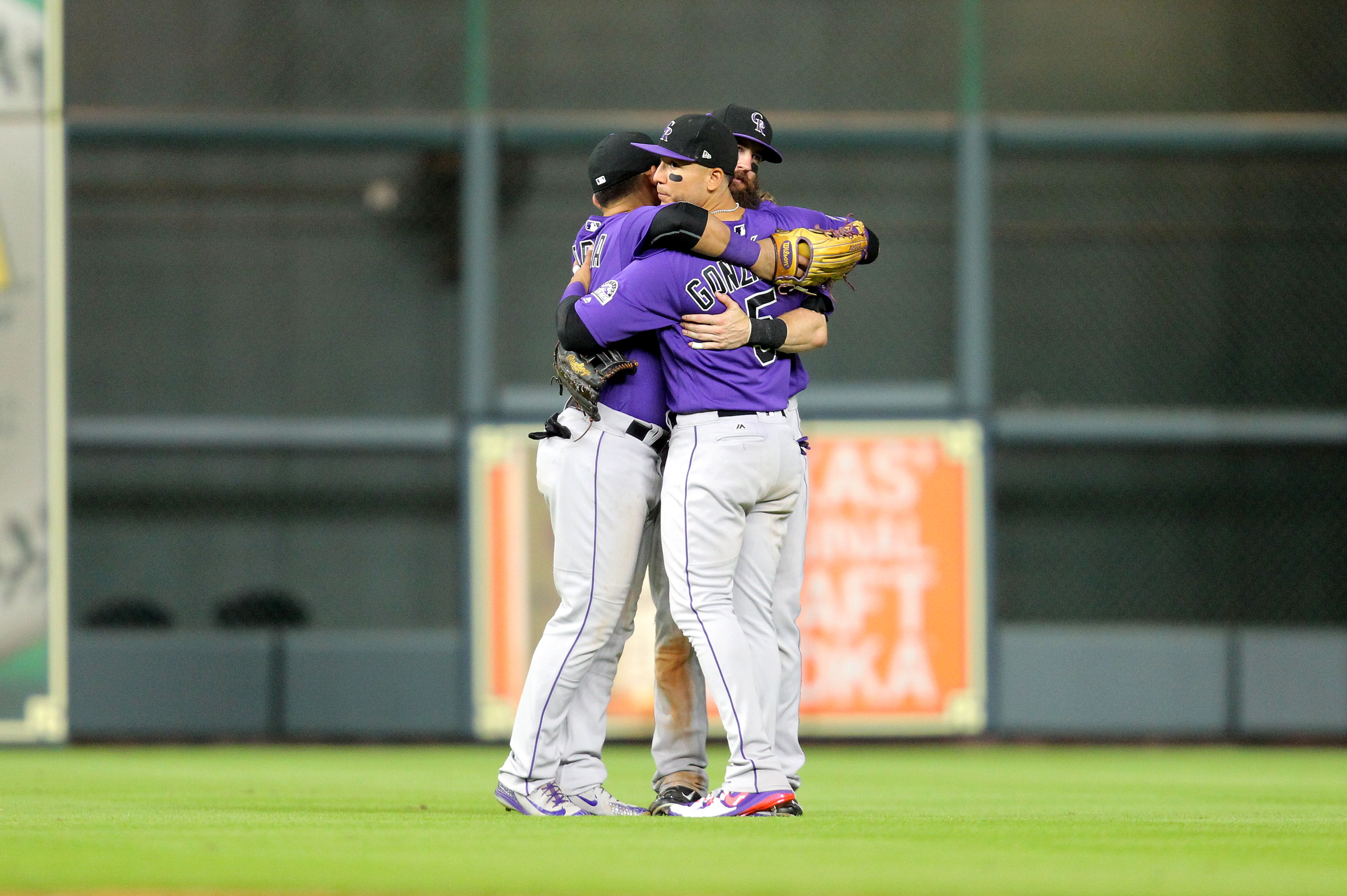 When the Rockies are rollin', get out of the way.
Colorado just keeps on winning, their fourth straight overall and first victory in a quick, two-tame trip to Houston, 5-1 on Tuesday night.
From the plate, the Rockies were phenomenal, with 12 total hits which accounted for five runs. And, German Marquez pitched a gem, going 7.0 innings while allowing three hits and one run, with seven strikeouts and two walks.
Through the first four innings, the Rockies and Astros were tied at 0-0 before Houston got on the board first, when Josh Reddick singled to score Yuli Gurriel and take the 1-0 lead in the bottom of the fifth.
But that lead wouldn't last long because Nolan Arenado smashed his 30th home run of the year, a two-run shot to grab the lead the Rockies would never relent.
In the seventh, eighth and ninth innings, Colorado put a run on the board during each frame to push their lead to the eventual winning margin of 5-1. First Tony Wolters doubled to score Ryan McMahon, Trevor Story hit a home run and then Charlie Blackmon singled to send Ian Desmond home.
And, the Rockies had it all going Tuesday night, as even the bullpen performed up to par. Adam Ottavino worked the eighth and Wade Davis the ninth to secure the win for the purple and black.
Now at 64-55, the Rockies are a mere 1.0 games back of the Arizona Diamondbacks in the NL West. Colorado is also only 1.5 games back of the Wild Card in the NL, too.
Tomorrow, the Rockies face Houston in Game 2 of the short series, at 6:10 p.m. MST.
Note: Tonight's win was No. 800 for Bud Black as an MLB manager.