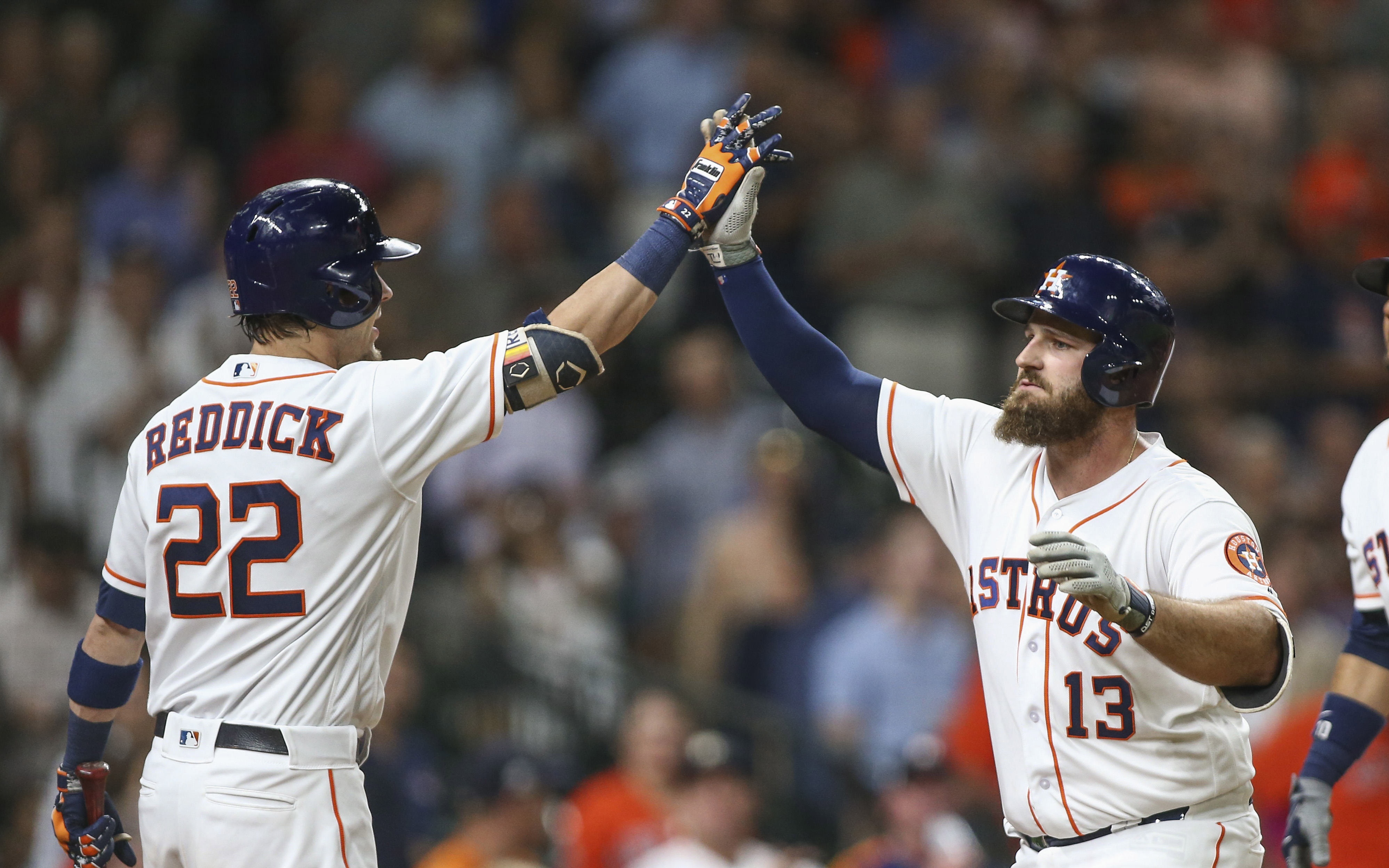 Hey, you can't win them all.
The Colorado Rockies' four-game winning streak was snapped by the hot Houston Astros who dominated at the plate to win 12-1 Wednesday night.
Tyler Anderson was rocked early and often, giving up three earned runs in each of the first two innings of play, and then a seventh in the next inning as his Rockies fell behind 7-0 early.
Carlos Carrea's double scored three runners. Then, in the second, Alex Bergman hit a sacrifice fly before Yuli Gurriel hit a two-run home run. In the third, Evan Gattis knocked a one-run bomb for that giant lead.
Finally, in the fourth inning, Colorado recorded three straight singles to score. Trevor Story's single scored Carlos Gonzalez, but it was too little, too late.
Especially when Tyler White hit a two-run homer in the fifth to push the Astros lead to 9-1. Gattis followed that with his second jack of the game, and Houston was in complete control at 10-1.
Anderson was pulled after White's home run and finished with a terrible line of 4.1 IP, nine earned runs with four strikeouts and three walks.
The Astros kept pouring it on ever after Anderson was yanked; White, like Gattis, hit a second home run of the game in the seventh inning to push the lead to the eventual winning margin of 12-1.
Colorado fell to 64-56 with the defeat, currently 1.0 game back of the Arizona Diamondbacks in the NL West. The Rockies now travel to Atlanta to face the Braves (68-51) in a four-game set, which will continue the incredibly difficult stretch from mid-July til now.