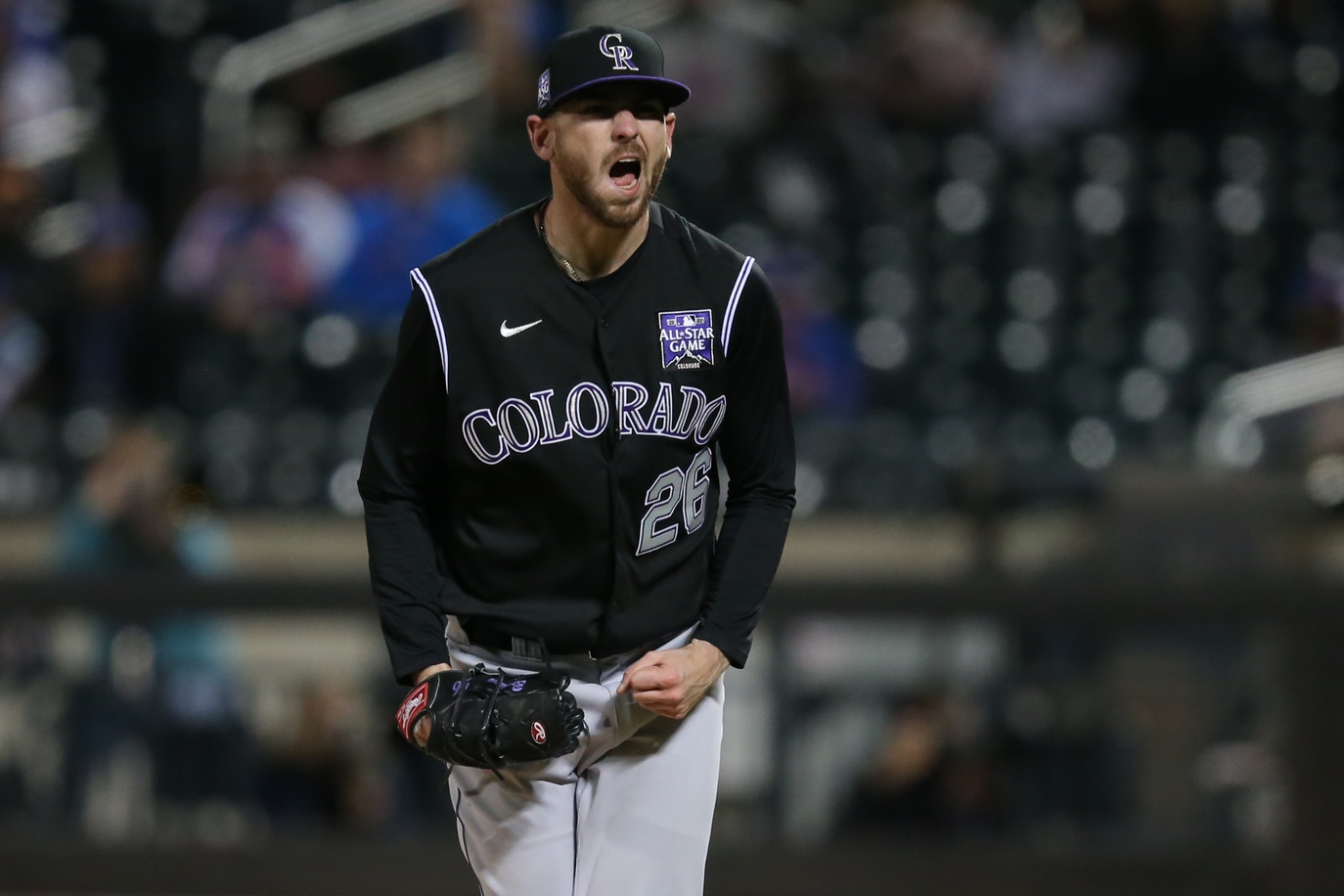 Austin Gomber hasn't exactly been in the most enviable position since joining the Colorado Rockies.
The right-handed starter was the only major league player acquired in a trade that sent a legend packing. Already 27 and without much of a prospect pedigree, Gomber was often the butt of jokes—and there were a lot of them—on the heels of "The Nolan Arenado Trade."
He certainly didn't help himself during a rocky first month of 2021.
Gomber in his limited time as a major leaguer had at least one thing going for him: a pretty solid string of performances as a starter. With that in mind, the Rockies placed him in their starting rotation to begin the season. It, uh, didn't go well in April; Gomber walked seven batters in his first start and finished the month with 19 free passes in 23 innings and a 6.65 ERA.
Part of the reason for Gomber's struggles had to do with his changeup, which was his best secondary offering during his time in St. Louis, was not effective in April. That was due, in large part, to a lack of separation between that pitch and his fastball, which averaged 91.5 mph. Additionally, Gomber—for whatever reason, whether it was adjusting to the difference in pitch movement at Coors Field versus on the road, or other factors—struggled to throw strikes, as evidenced by the aforementioned first-month walk total.
But as the calendar turned to May, Gomber got better. He's added a tick to his fastball, creating more separation between it and his change-up, which has been a well above-average pitch this month. He's throwing strikes, including those of the first-pitch variety, at a high-level clip. His swinging strike percentage is up. And, perhaps most importantly, he's struck out 32 batters and issued just three walks. As a result, Gomber is sporting a 2.97 ERA in May after his latest gem, an eight-inning performance against the New York Mets in which he allowed just two runs, didn't issue a walk, and struck out eight. That improved change-up had a lot to do with it.
"I had pretty good fastball command and was able to get some quick outs, but the change-up was really the difference maker for me tonight," Gomber said after the game. "I was able to throw it ahead in the count and behind in the count and get some weak contact with it."
Gomber went on to say that his confidence in the pitch, which he didn't feel he used enough in April, has shot up over his last few outings. The stronger he gets with his fastball—an offering that is still down almost a full tick from his previous two seasons but, as explained above, has gotten better over the past month—the more effective that change-up will likely become.
It's going to take more than a good month for the deal in which he was acquired is known as "The Austin Gomber Trade," but Gomber has provided a much-needed steady force in the Rockies' rotation and, to some degree, has already proven a lot of people wrong.