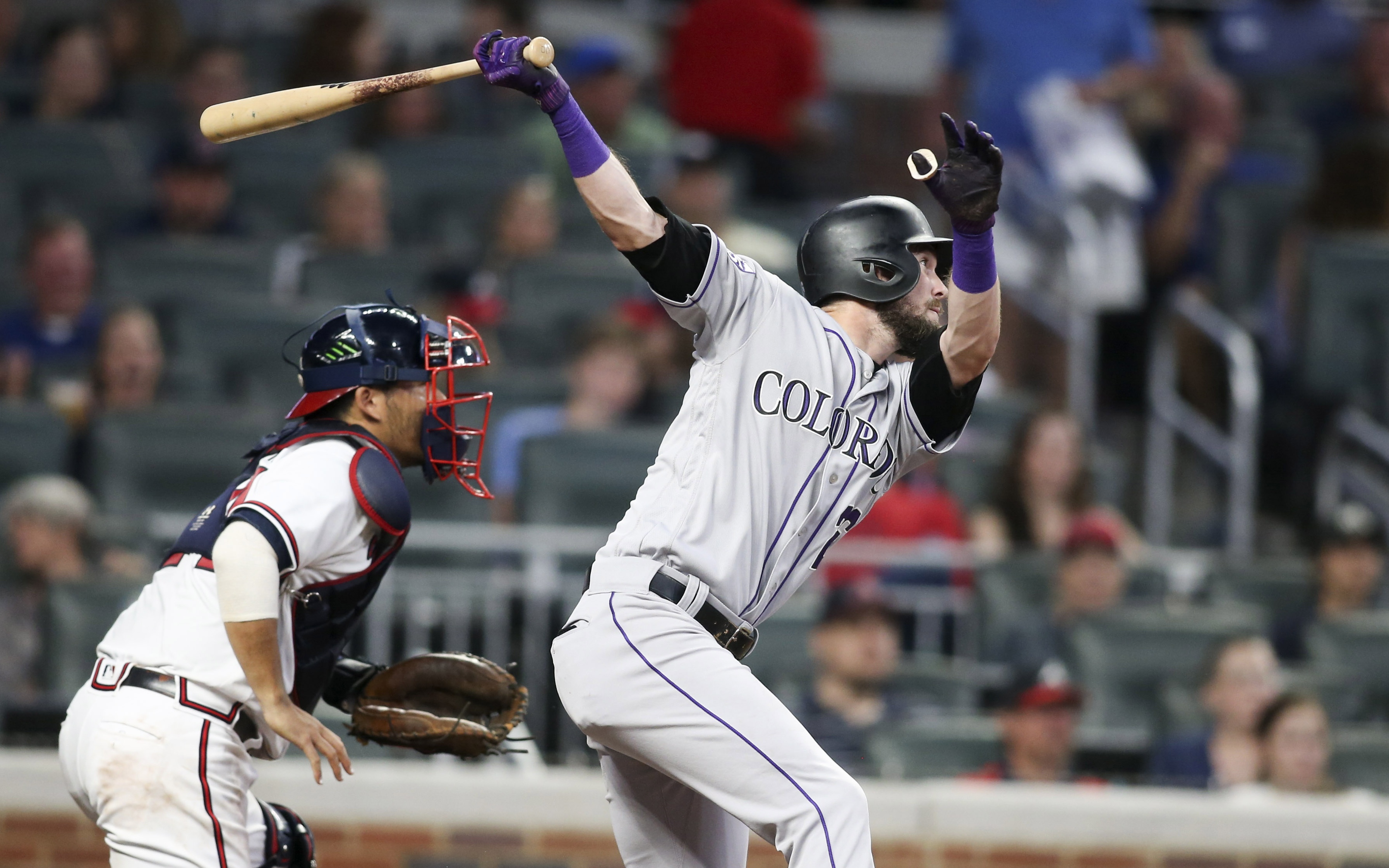 In the home of the Braves, it looked like the Rockies would be shutout on Saturday night. In fact, Colorado couldn't score through the first eight innings of the game, but another, thrilling, ninth inning rally led to the Rockies tying it up 3-3.
Then, in the 10th, Colorado put two more on the board to win 5-3, a heartbreaking loss for Atlanta.
Simply, this Rockies team has really turned it on lately, beating good — and sometimes better — teams on the road as they look dialed in to continue to make a playoff push.
Mike Foltynewicz was on fire for Atlanta, going 7.0 innings and giving up only four hits while striking out nine and holding the Rockies scoreless.
For the Braves on offense, Atlanta took the lead in the third inning when Nick Markakis hit a single to score Foltynewicz and Ronald Acuna Jr.
Besides that poor inning, Antonio Senzatela pitched decently; he went 5.0 innings, giving up five hits and just those two earned runs with two walks and a strikeout.
In the eighth inning, Freddie Freeman added an insurance run for the Braves with his single that scored Acuna to push the lead to 3-0.
That's when magic happened for Colorado. In the ninth, with two outs, Trevor Story doubled and David Dahl singled for runners on the corners. And then it was Ian Desmond coming through clutch with a double to score them both and bring the game to 3-2, Braves.
The ninth wasn't over yet, though, as Gerardo Parra hit Desmond home to tie the game up at 3-3.
Then, in the 10th, D.J. LeMahieu smashed a hanging curve ball over the center field fence. Two batters later, Nolan Arenado came through in the clutch to score Carlos Gonzalez for the 5-3 eventual winning margin.
Wade Davis came in to work the 10th and did so well, finishing off the Braves.
With their third straight win and seventh victory in eight games, the Rockies improved to 67-56, 1.0 games back of the Arizona Diamondbacks in the NL West. Colorado is also a mere 0.5 a game back of the National League Wild Card as they continue to make a push for the playoffs.