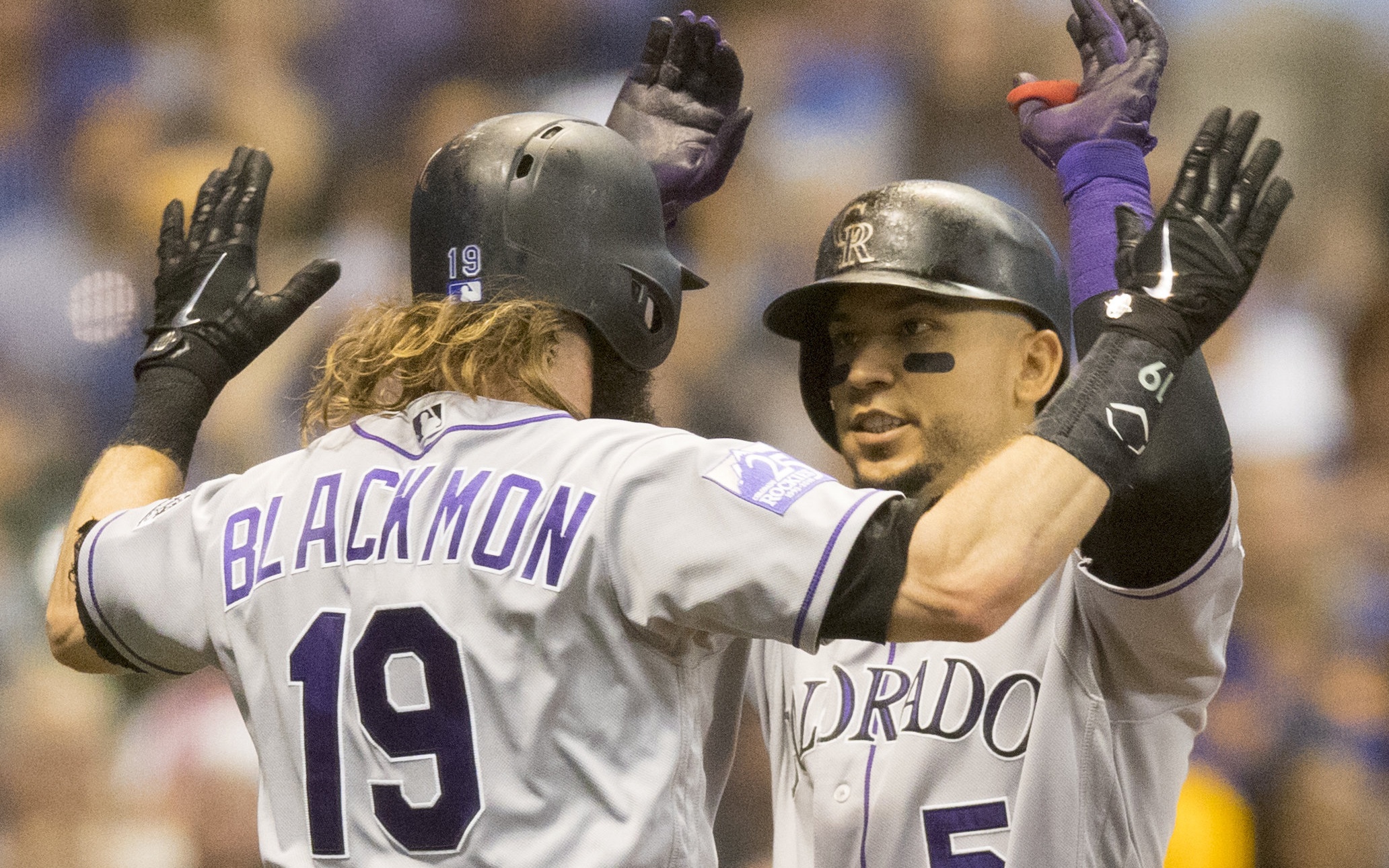 New series, new town but a similar result.
The Rockies couldn't get out of St. Louis fast enough, and now in Milwaukee, they've lost again in walk-off fashion on back-to-back nights. This time, a 5-3 defeat at the hands of the hometown Brewers.
German Marquez pitched well, as he has since June, Trevor Story went yard in the fourth and Carlos Gonzalez's homer in the sixth added insurance. But the Rockies couldn't hold on as closer Wade Davis gave up a three-run bomb in the ninth to lose the game.
Marquez started his night out by walking two straight Brewers batters, and then Milwaukee took the 1-0 lead when Mike Moustakas singled to score Christian Yelich from second.
Marquez — the best hitting pitcher in the NL at a .359 batting average — actually got Colorado's first hit of the night off Ju Guerra in the third inning, but he was stranded at first base.
Everything got tied up when Story crushed a pitch 417 feet to center field of Guerra in the fourth inning. That was Story's 21st homer of the year as the first-time All-Star keeps proving he's one of the best, young shortstops in the game today.
Besides Story's homer, the Rockies had no hard hits off Guerra all night into the sixth inning. That is, until Gonzalez reached down and lifted a ball out of the building, a 2-run bomb, to give the Rockies a 3-1 lead mid-way through the sixth.
Meanwhile, Marquez was busy sitting down 15 straight batters at that point in the contest. That was, until Yelich went yard to center field to bring the game to 3-2, Rockies. Marquez went 7.0 innings, giving up only three hits with two earned runs and nine strikeouts. It was the fifth time in six games he pitched six or more innings, and he's a perfect 6-0 over that timespan.
Adam Ottovino came in during to pitch the eighth inning and Wade Davis came in to try and close it out for the win. Davis, though, walked the first two batters and then allowed Eric Thames to take a fastball from the middle of the plate to out of the building for the walk-off winner.
Colorado fell to 58-51, 2.0 games back of the Los Angeles Dodgers in the NL West. Marquez should have picked up his 10th win, but instead, is now at 9-9 for the season.