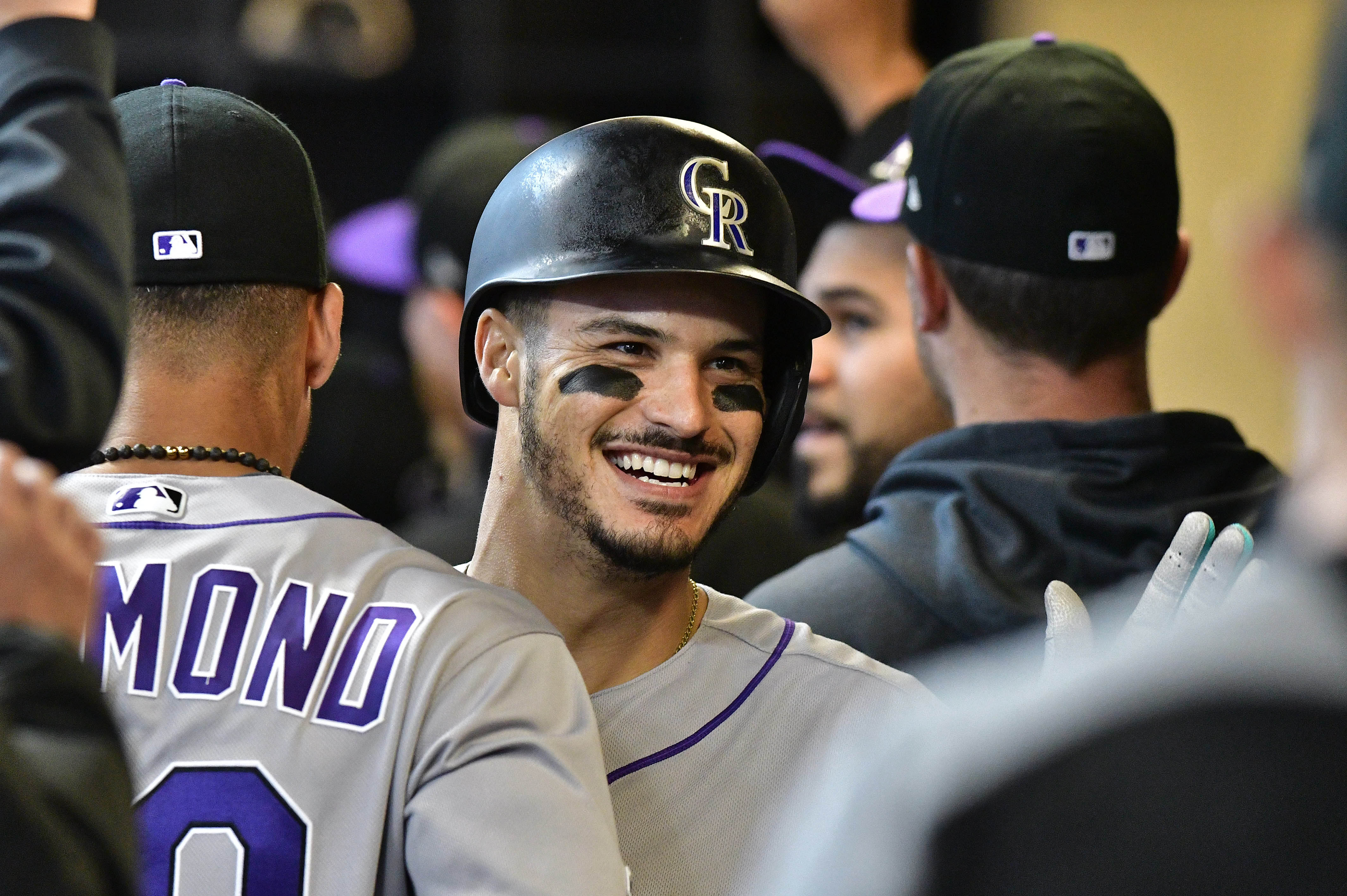 Over the last couple of seasons, the Colorado Rockies (15-17) have struggled to do much of anything in Miller Park. After exploding for 11 runs Wednesday evening, though, the Rockies continued to hit the ball well in Thursday's matinee against the Milwaukee Brewers (17-16).
In the 11-6 victory over the Brewers, Colorado had three different batters hit balls into the seats and five guys drive at least one run in.
Here are the takeaways from Thursday's dominant showing:
Nolan Arenado has found his groove
Nolan Arenado finished three-of-five at the dish in the victory, and seemingly is getting hotter by the day. In the second inning, the Rockies third baseman launched his fifth home run in the last week. The two-run bomb to left field gave Colorado an early 7-0 lead, and provided Jon Gray with the run support he needed.
Jon Gray continues to struggle with consistency
It was a typical "Gray day" in Thursday's outing. The 27-year-old starting pitcher racked up the strikeouts, finishing with nine in 5.2 innings pitched. However, Gray struggled with his command as he only threw 66-of-106 pitches for strikes and allowed five earned runs. In the bottom of the fourth inning, Gray allowed his seventh home run this season – a 374-foot solo shot from Ryan Braun.
Mark Reynolds finally comes through
Mary Reynolds had failed to record a hit in his previous nine at-bats, prior to Thursday's victory. Reynolds only managed to record one hit in the five-run beatdown, but he made it count with a bases-clearing double in the top of the first inning. The sequence gave the Rockies a 3-0 lead and set the tone for the day to come.
After splitting a four-game series in Milwaukee, Colorado will now return home for a nine-game homestand. The Rockies will first host Arizona, starting Friday night at 6:40 p.m. MT.