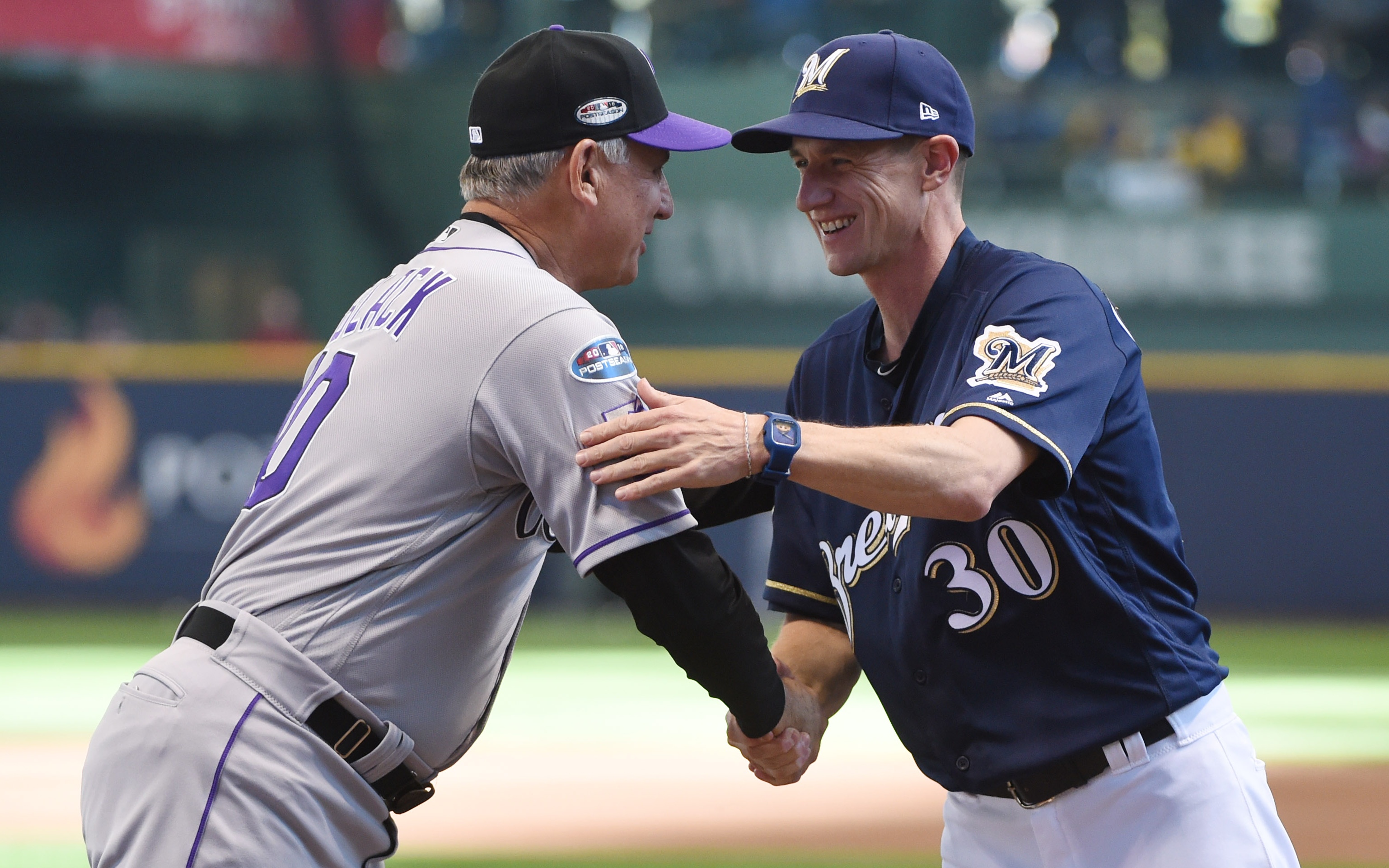 Two years as a finalist, two years without the title of National League Manager of the Year for Colorado Rockies' skipper Bud Black.
Announced on MLB Network, Atlanta Braves' manager Brian Snitker was named NL Manager of the Year Tuesday with 17 first-place votes. Milwaukee Brewers' skipper Craig Counsell received 11 first-place votes, finishing second.
Here is how the voting shook out for the NL Manager of the Year. @officialBBWAA pic.twitter.com/qOPAby8vOM

— MLB Network (@MLBNetwork) November 13, 2018
Snitker led the Braves to a 90-72 record this season, making their first postseason appearance since 2013, falling in the Divisional Series to the Los Angeles Dodgers. Snitker led the team to a win difference of +18 from 2017, the largest improvement in the entire league.
The former Atlanta minor league manager becomes the second in Braves' history to win the award alongside Bobby Cox (3).
Falling in third place once again with a single first-place vote was Black, who led the Rockies to a 91-72 record, the most wins for the franchise since 2009 (92), and the second-highest total in the teams' history. The skipper also led the Rockies to the most single-season road wins in franchise history (44).
The Rockies' win total came as a result of another leap forward by their young pitching staff, with Black at the helm. The rotation registered a 4.33 earned run average, the fourth-lowest in franchise history. The staff also tallied the highest strikeout rate in Rockies' history (8.73 per nine innings).
Black's greatest work thus far has come in the form of Kyle Freeland and German Marquez who both tallied top-10 wins above replacement (WAR) totals in a single season in franchise history in 2018.
Replacing former manager Walt Weiss, Black has seen a career rejuvenation, winning 178 games in his two seasons leading the Rockies. The total for Black is already 38 more wins than Weiss' first two years.
Black has now accumulated an NL Manager of the Year award in 2010, as well as five top-five finishes in voting for the award in only 11 years of managing.