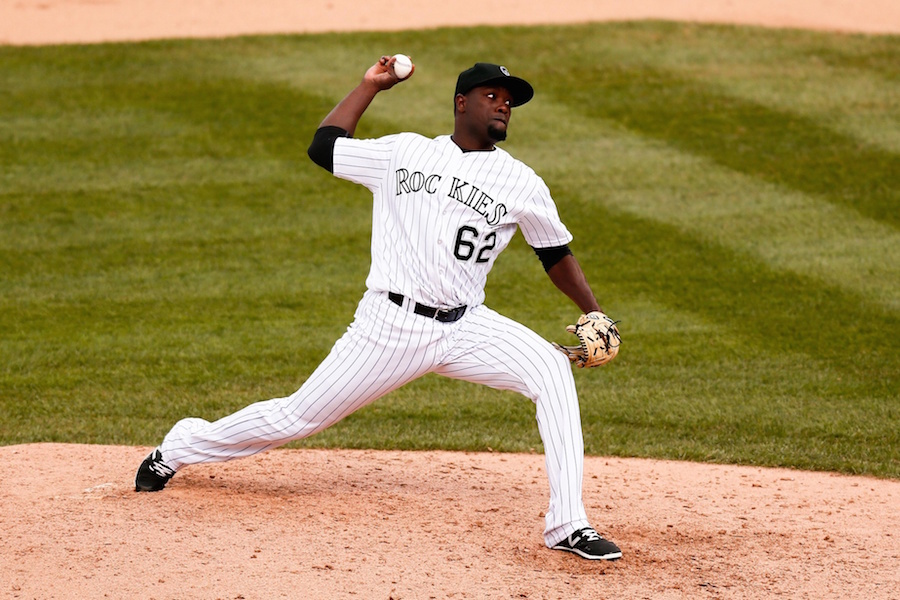 The Colorado Rockies were just six outs away from defeating the San Francisco Giants for a second straight day; however, the bullpen could not hold its own as the Rockies managed to implode on themselves come crunch time.
The Rox took the field, up one, following a no-doubt home run off the bat of Carlos Gonzalez in the bottom of the seventh.
Carlos Estevez, who has been solid this season, took the mound to start the top half of the eighth.
Estevez quickly found himself in trouble as he the first two batters he faced reach on base. Next was perennial Rockies killer Buster Posey.
Posey, whom had already homered in the game, got a pitch he could handle and drove the ball to deep right center field, knocking his second dinger of the game over the newly raised fence.
Estevez departed the game with three hits and three runs charged to his name.
The Rockies called upon Gonzalez Germen to stop the bleeding.
Germen was not much better has ended up surrendering four hits and another trio of runs to give the division-leading Giants a 10-5 lead heading into the final two innings.
Walt Weiss said the plan was to go with Estevez if they had the lead in the eighth, unfortunately that started a chain reaction that the Rockies could not bounce back from.