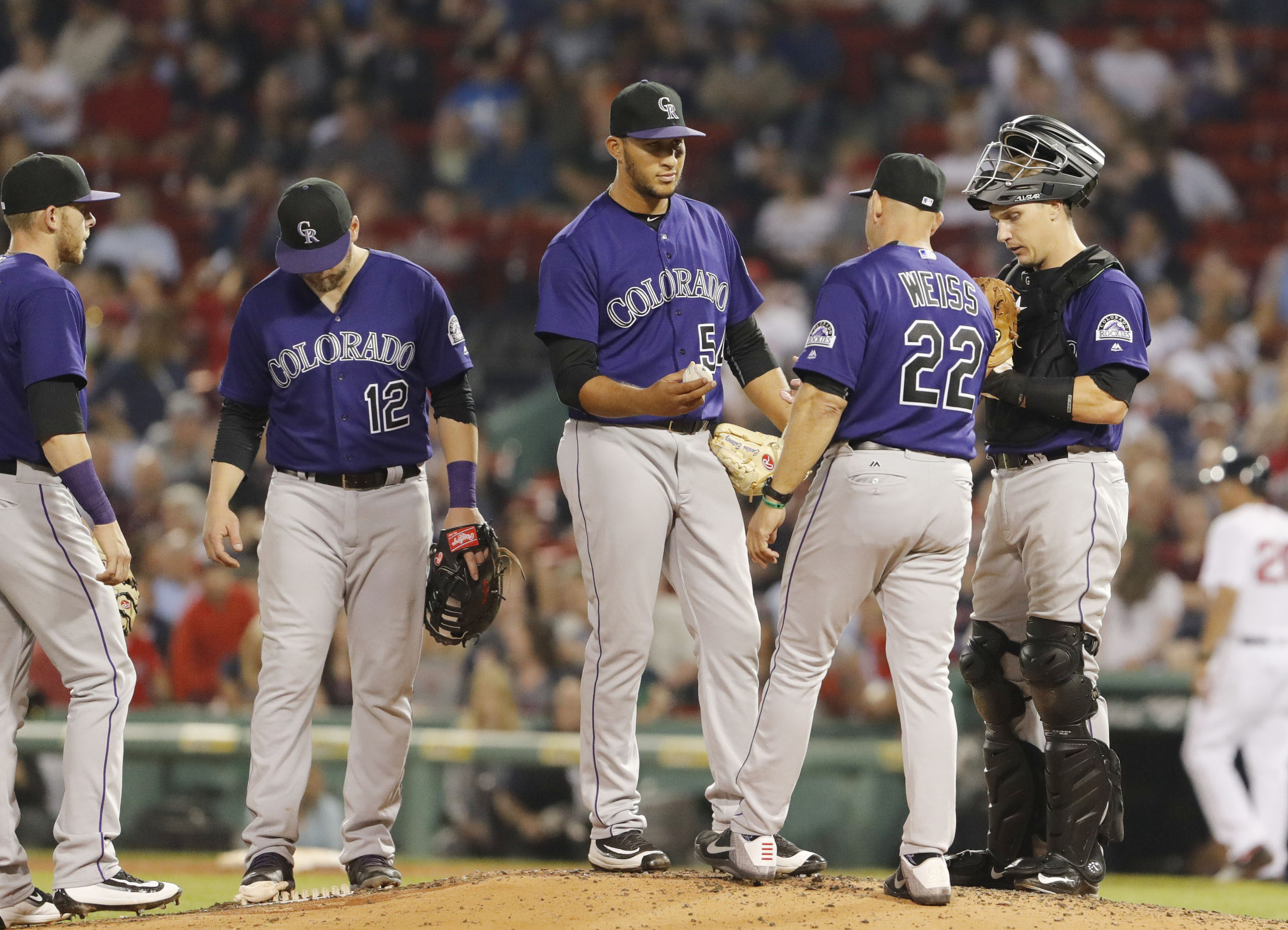 The Colorado Rockies so far this season have been able to keep pace by floating around .500 and only being 4 games back in the Wild Card standings right now, but it's not because of the bullpen.
The Rockies hitting has been consistent all year. Starting pitching has had its ups and downs, but is showing signs of improvement. The bullpen, however, remains one of the worst in baseball.
Joe Dempsey of the Colorado Rockies' official MLB blog joined Gil Whiteley on Mile High Sports AM 1340 | FM 104.7 to discuss the woes the Rockies bullpen has been facing all season.
"They can't seem to pitch a clean inning no matter what and its just killed them all year" Dempsey says.
Against the Blue Jays on Wednesday the bullpen allowed runs in two of their three innings – the difference in the game. In a 14-9 loss on Tuesday night the bullpen allowed runs in every inning it pitched – although Eddie Butler's 3.1-inning outing didn't set them up for much success.
Across the whole year, the Rockies bullpen MLB rankings don't shake out well either: Second-highest batting average against (.275), second-most earned runs (143) and runs allowed at (151), second-worst ERA (4.93), third-most hits allowed (282).

It's a shortcoming Whiteley says has been going on for too long.
"They've got a short window that needs to get the improvements done that this Rockies team has not addressed over the last 3-4 years. The middle relief is killin' them and killin' them this year." Gil said.
Dempsey is particularly disappointed because the bullpen was expected to be much-improved this year with the addition of new arms like Jake McGee, Chad Qualls and Jason Motte to go with rising youngsters Carlos Estevez, Miguel Castro and Gonzalez Germen.
"Bridich swore it was the biggest improvement of the offseason – had all these hard throwing guys – it was going to be a plus for this team, and it hasn't panned out that way for them yet."
The Rockies are 37-41 after Wednesday's loss to the Blue Jays. They have an off day Thursday before heading to Los Angeles for a three-game series with the Dodgers.
Hear Whiteley and Dempsey sing more of the bullpen blues in the podcast below…
Catch Gil Whiteley every weekday from 11a-1p on Mile High Sports AM 1340 | FM 104.7 or stream live any time for the best local coverage of Colorado sports from Denver's biggest sports talk lineup.