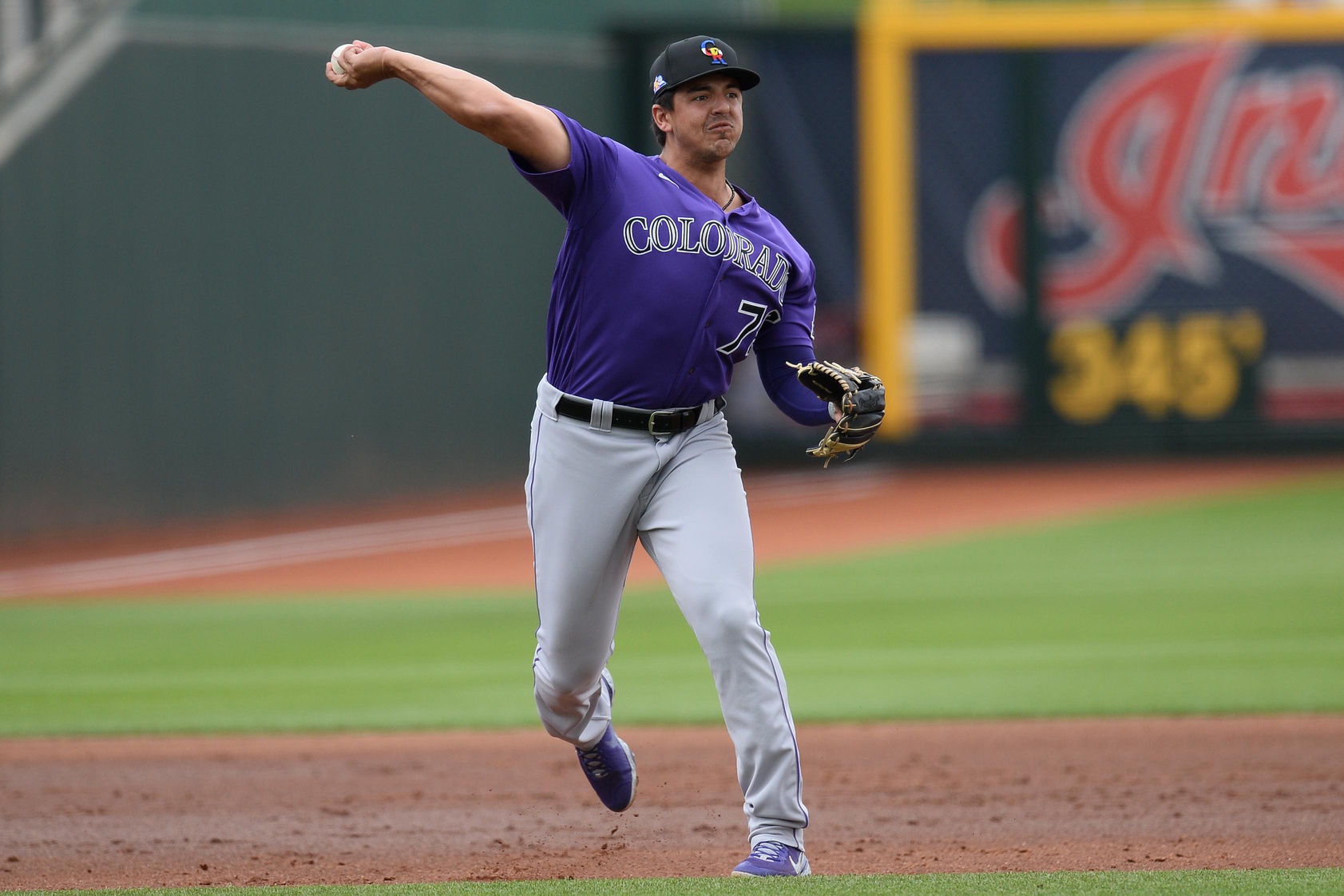 The Colorado Rockies on Wednesday recalled infielder Colton Welker from Triple-A Albuquerque. To make room for Welker, the Rockies optioned infielder Joshua Fuentes to the minors.
Welker owns a .258/.345/.483 line in 139 combined plate appearances at three minor league stops this season. He's spent most of his time in 2021 at Albuquerque, where he's hit a respectable .286/.378/.476 in just under 100 trips to the plate. Welker hasn't shown off a ton of power, but he's put up a solid walk rate and somewhat low strikeout rate despite being nearly four years younger than the average Triple-A West player.
The 23-year-old Florida native has appeared in only 33 games this season as a result of serving an 80-game suspension for violating MLB's Drug Prevention and Treatment Program. Welker tested positive for the steroid DHCMT, according to Nick Groke of the Athletic, who reported on the suspension in May.
Welker was a top 100 prospect in all of baseball as recently as 2019, when he was coming off of strong High-A performance which saw him hit .333/.383/.489 in his age-20 season. His production took a dip the following season at Double-A Hartford; in the pitching-friendly Eastern League, Welker hit .252/.318/.408.
As a defender, Welker is solid but possibly suited for first base long term. That's a little bit of a problem because he doesn't hit for much power; the sixth-year pro has a good swing and specializes in making solid contact to the opposite field, but he doesn't profile as the type of home run hitter teams usually like to see at first base. Of course, the Rockies are not an ordinary team in that regard, so Welker's OBP-heavy approach may work just fine for them.
The Rockies also reinstated starting pitcher Jon Gray from the injured list and recalled right-hander Antonio Santos from Triple-A. In corresponding roster moves, Chi Chi Gonzalez is now on the IL with an oblique issue and reliever Robert Stephenson was placed on the paternity list.