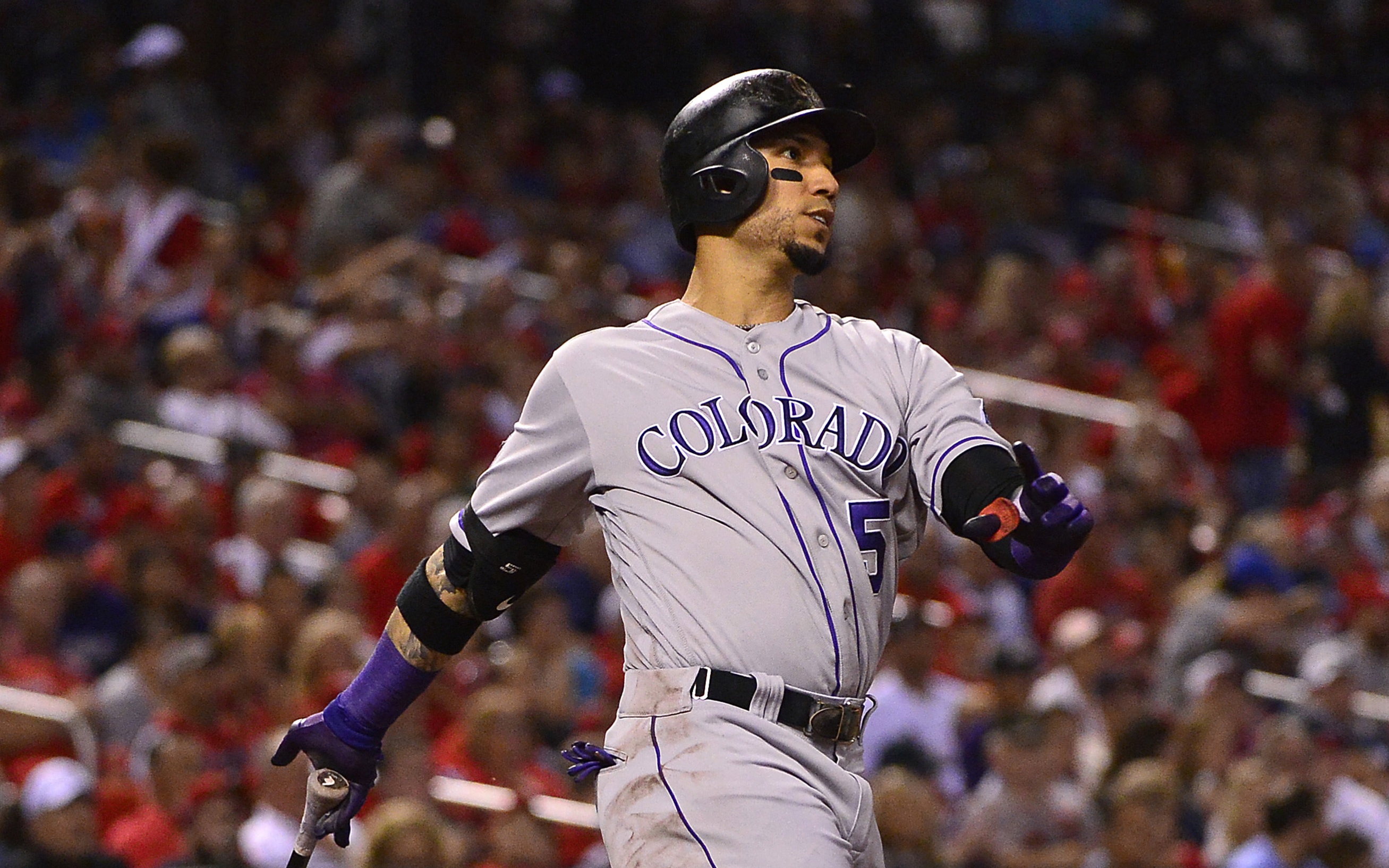 Monday night brought a heartbreaking loss for Colorado, one they learned from on Tuesday.
The Rockies only scored in one inning in their series-opening loss to the Cardinals, but on Tuesday night, they scored in three straight innings to pad their lead and put away St. Louis 6-3.
In the bottom of the first inning, St. Louis didn't wait long to score as Matt Carpenter smashed a one-run bomb to take the 1-0 lead. After that, Jon Gray pitched very well, consistently getting ahead of batters and disallowing a run in the next four innings, sitting down 13 straight.
In the top half of the fifth inning, the Rockies made their move. First, Ryan McMahon worked a great, 12-pitch at-bat to earn a walk and then Charlie Blackmon knocked a two-run home run out of Busch Stadium, pushing Colorado ahead 2-1, mid-fifth.
The bottom half of that inning got a little tricky, but Gray was able to record the last out of the inning and escape being scored on by covering first base as part of a 3-6-1 double play.
As the game went into the sixth inning, Colorado made sure to do what they didn't do last night; they scored for a second straight inning. Carlos Gonzalez walked and then scored from first when Trevor Story crushed a deep double into the gap as CarGo took off on contact in a gutsy move that paid off for the 3-1 lead.
That was the end of the night for Cardinals starter Jack Flaherty who went 5.1 innings, giving up five hits, four runs with seven strikeouts and two walks.
Flaherty was still on the hook for Story, who scored when Gerardo Parra kissed his bat and then blooped a ball just fair down the left field line and just past the infield. Middle of the sixth, Colorado led 4-1.
Make that three straight innings the Rockies scored, when Gonzalez knocked a rocket down the right field line and just fair, a two-run bomb for the 6-1 lead.
Jon Gray tried to work through eight innings and came up just short, going 7.2 IP, giving up four hits and two runs with five strikeouts. It was a superb outing for Gray, his third straight start going seven-plus innings, each one resulting in a win for the Rockies.
After Gray was done, the Cardinals scored twice; one on a sacrifice fly and the second on a throwing error by Tom Murphy.
Wade Davis came in and worked a 1-2-3 ninth inning for the victory.
Colorado improved to 58-48, going 17-6 in the month of July. The Rockies and Cards face one another on Wednesday at 6:10 p.m. MST and then at 11:35 a.m. on Thursday.
Notes: 
Charlie Blackmon's home run gave him a 13-game hitting streak, which is tied with Trevor Story and Ian Desmond for the longest streak on the team. It was also his 14th home run on the road, tied for second most in the MLB.