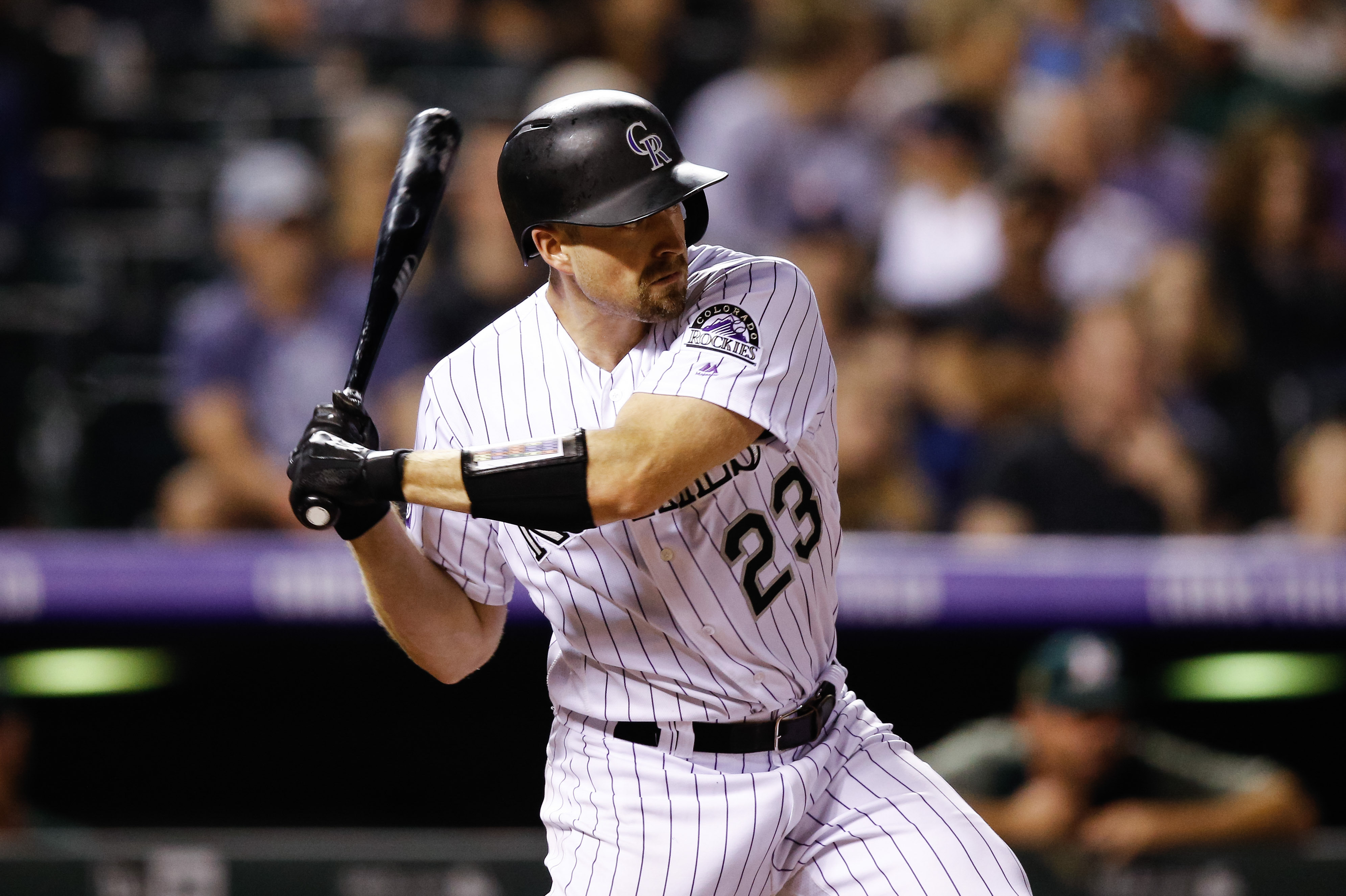 As the season approaches, the Colorado Rockies' Opening Day roster is coming into focus. With the designation of Tom Murphy for assignment, the catching situation for the club is now slated to be an alternation between Tony Wolters and Chris Iannetta.
In 29 Spring Training at-bats, Murphy slashed .250/.323/.607 with three home runs and six runs batted in. Though his line was greater than Iannetta's spring slate, the veteran will get the nod.
With Murphy's options being used up, the team will put him through waivers, with his possible absence of a claim allowing them to send him to AAA-Albuquerque.
Wolters' spring was unspectacular as well, slashing .259/.310/.444 with a pair of doubles and a longball. With relatively equaled impacts during the exhibition slate, the club is set to give the nod to Wolters, a league-leading defensive and pitch-framing backstop.
The move builds on other transactions from the franchise as Spring Training has come to a close. The team recently dealt Mike Tauchman to the New York Yankees, optioning both Pat Valaika and Carlos Estévez as well.
Bud Black recently announced that DJ Johnson, Mark Reynolds and Raimel Tapia will all be included on the Opening Day roster as well, leaving Harrison Musgrave and Jeff Hoffman as candidates for the final spot.
Also, Bud Black said reliever DJ Johnson, veteran 1B Mark Reynolds and fourth OF Raimel Tapia will definitely be on #Rockies' 25-man opening day roster

— Kyle Newman (@KyleNewmanDP) March 23, 2019
Musgrave will likely garner the nod as Hoffman is once again optioned to AAA-Albuquerque, with his debut waiting on a Rockies' injury in the starting rotation.
While the Rockies season opens on Thursday in Miami for a four-game series, the Albuquerque Isotopes will begin their regular season slate the following Thursday, April 4th.