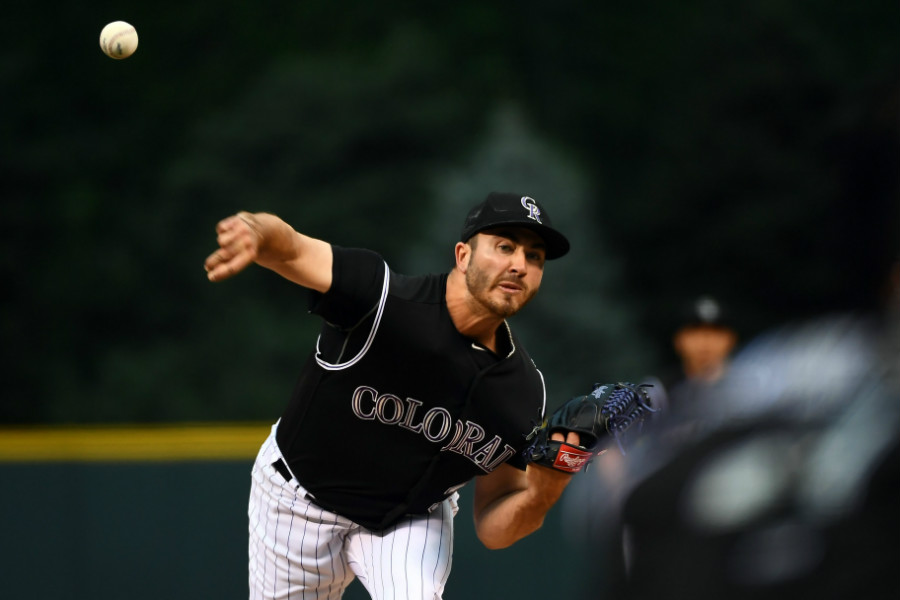 Colorado Rockies pitcher Chad Bettis has been thrown a curveball midway through Spring Training. After receiving promising news about his battle with testicular cancer just a couple of weeks ago, Bettis announced Friday that he will undergo chemotherapy after discovering that the cancer has spread.
"It's unfortunate and it sucks, honestly," Bettis told the media Friday morning.
Bettis said that in a recent checkup, doctors discovered that his lymph nodes had swollen, and after further examination, determined that the cancer had indeed spread.
The reoccurrence of the cancer and possibility of chemo were both things Bettis had hoped to avoid, but always knew were possibilities.
"The mindset was always there, that maybe I would have to go through something like a round of chemo initially." Bettis said. "It was already in my head initially…It puts me at a really high cure rate which is much better for me."
With that said, instead of dwelling on the situation at hand Bettis is using his recent diagnosis as motivation to come back better than ever.
"It's also what's still driving me to get back out there, optimistically this year." Bettis said. "Everybody has supported me and is there fighting with me."
Bettis was set to be a focal point in the Rockies young, promising rotation this season. Although his absence will certainly present challenges for Colorado, Manager Bud Black remains confident that Bettis will bounce back and help contribute to the Rockies in the future.
"Chad's handled this great," Black said. "Even from the beginning, he's been so strong … We still feel good about what's going to happen eventually."
The 27-year-old Bettis was solid for the Rockies last season, notching together a record of 14-8 with an ERA of 4.79.