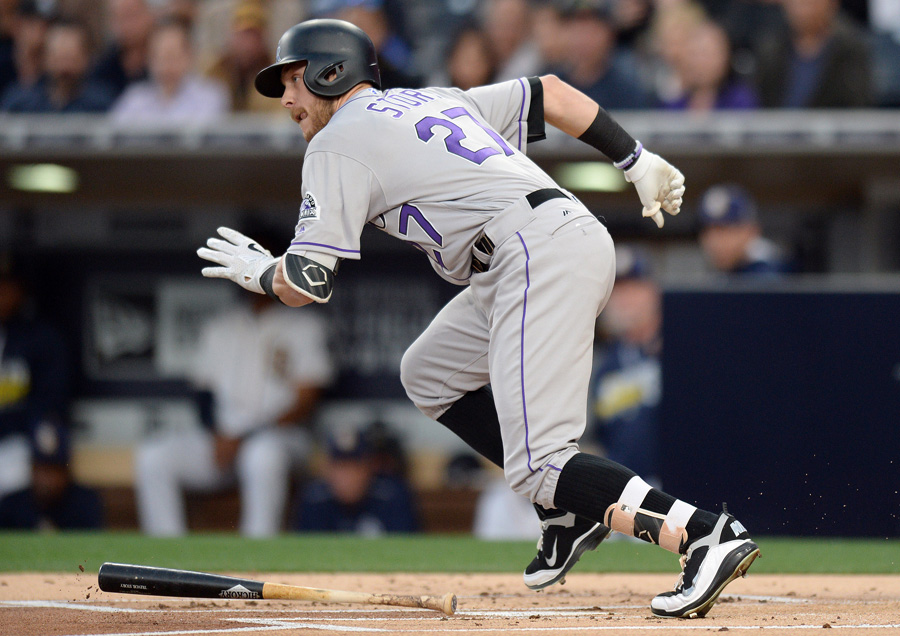 We are over a full month into the MLB season now, and the Rockies are still hanging only one game back of the division lead. At 12-13, they are by no means out of the race, but there are some small factors that have made a big difference on their season.
On Saturday, former Rockies pitcher Jason Hirsh joined Michael Klahr and Mark Knudson on Sports Stampede on Mile High Sports AM 1340 and FM 104.7 to discuss what has happened and what we can look forward to this season.
The pitching in Colorado has been streaky this season but players like Tyler Chatwood have been giving Rockies fans hope.
"He (Chatwood) really never got a chance to get his Rockies career started, and everyone has been really high on him, his stuff and his mentality," Hirsh said. "And obviously we've had to wait two years now to see the real Tyler Chatwood and I think we are starting to see him now."
The Rockies ERA has improved to 5.28, with help from Chatwood, who has collected an ERA of 2.73 so far.

Injuries have plagued the pitching staff, however, as Miguel Castro and Jorge De La Rosa are both on the 15-day DL. This has forced the Rockies to go with other options like Eddie Butler.
"He's (Butler) gonna have to go out there and prove that he can compete at this level, throw strikes and be consistent," Hirsh said. "We all know the stuff is there, he is definitely an overpowering arm at times, but I think he makes way too many mistakes."
While the pitching continues to be a struggle, the hitting has been keeping the Rockies alive this season. The team has a total batting average of .275, which is tied for fourth in the MLB.
Trevor Story is still showing his power, with 10 home runs so far, but he also has racked up 40 strikeouts.
"He is still making his adjustments," Hirsh said. "Yes the strikeouts are a concern, but from Walt's prospective, you have a guy who has exceptional speed and exceptional power."
Colorado is 10-5 when scoring five-plus runs, but they are also 1-4 in one-run games. This comes back to the pitching not coming through when they need it.
It seems like the Rockies are dancing around success, but have yet to put all the pieces together.
Listen to the full discussion in the podcast below …
Catch Sports Stampede every Saturday morning from 8a-10a on Mile High Sports AM 1340 and FM 104.7 or stream live any time for for the best coverage of Colorado sports from Denver's biggest sports talk lineup.