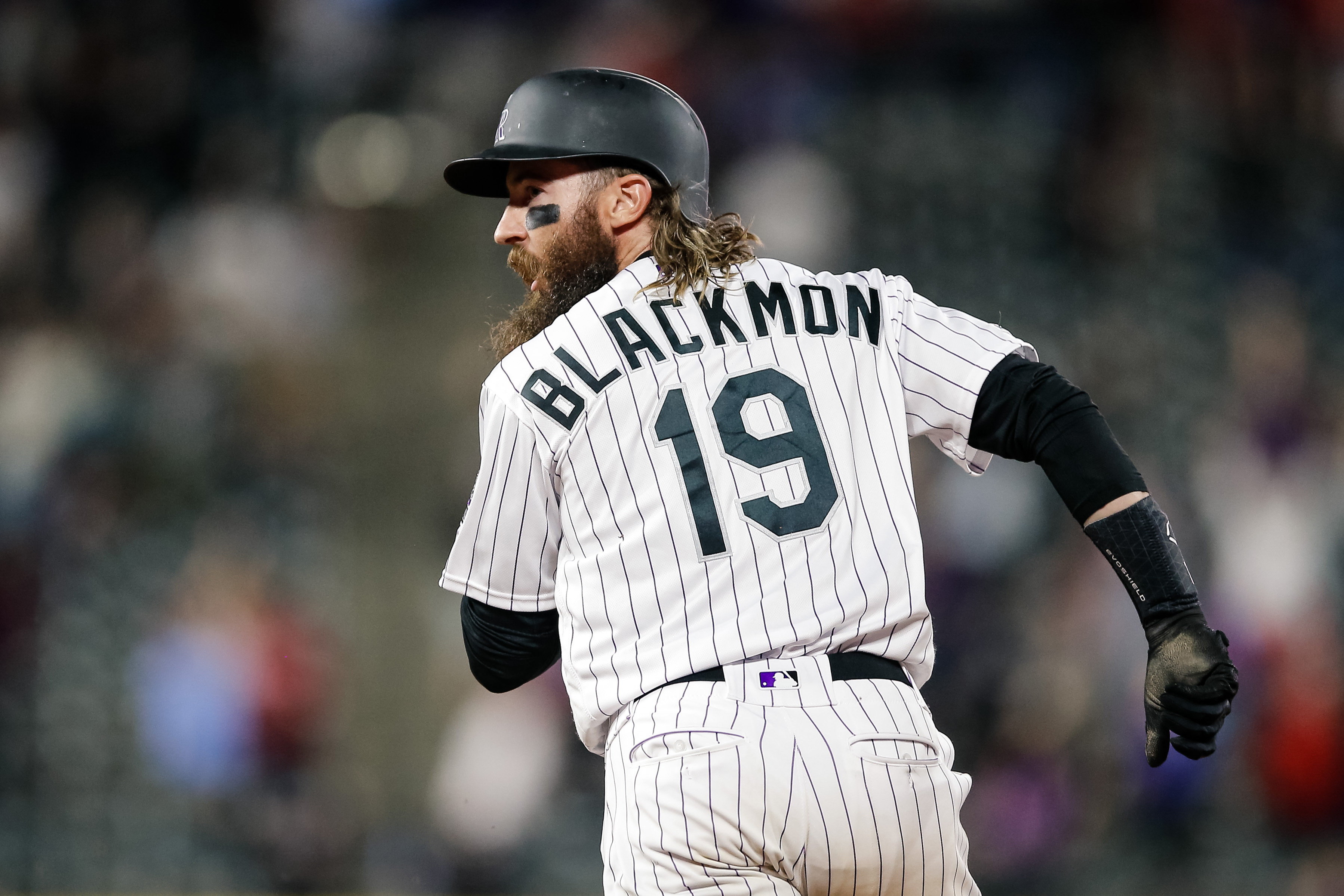 Following a dreadful start to the 2019 campaign, the Colorado Rockies and their offense have returned to form.
Colorado is in the midst of a five-game winning streak and is playing solid baseball in all facets of the game. A major reason the Rockies are thriving is due to the increased consistency throughout the lineup and managing to come through in critical situations.
The Rockies kept the good times rolling Friday night when veteran Charlie Blackmon crushed a walk-off two-run home run to solidify a 4-3 victory over the Philadelphia Phillies.
Blackmon is the latest Rockies' player to break through offensively and snap a slump. The home run was the first of the season for Blackmon who went 81 at-bats before driving a ball over the fence.
"It took too long to hit that first one, but I guess that was a good time to hit one," Blackmon said. "Hopefully I don't have to go another 80 at-bats."
It was quite the drought for Blackmon who has been one of the most consistent power hitters in the Rockies lineup the past few seasons. Nonetheless, his early-season struggles have not had a profound impact on his mentality at the dish.
"I feel like I'm pretty close," he said. "I'm not chasing out of the zone a whole lot. I don't know. We'll see."
The Rockies offense has increased their production significantly over the past five games, averaging 5.4 runs and 8.8 hits per game in that span. Rockies' hitters have started to look more comfortable in the batter's box, partially due to finally settling into the regular season and also because of the return of both David Dahl and Ryan McMahon to the lineup following a spell of injuries.
Blackmon called the Rockies recent success "contagious," and he is hopeful it will help him take off this season.
Friday's performance was a good first step.
"My consistency is still up and down, but that was a big hit in a big spot tonight," Blackmon said. "It's just one swing, and I'm not going to make too much of it."
Blackmon is looking to establish some momentum moving forward and will try to replicate what has been going well for him at the dish although he will not make any fundamental changed.
There were indicators that Blackmon was inching close to a breakout performance. His recent at-bats appear to be much better, and his swings have been on time.
"We've seen some good swings over the last week," Black said. "Maybe not every at-bat, but there have been snippets of an at-bat where there's been a really good swing. Sometimes it didn't result in a hit, other times it did."
Blackmon provides significant power out of the leadoff spot and has generated a substantial amount of runs for the club, making him one of the most important hitters in the Rockies' lineup. He has blasted 30 home runs as a leadoff hitter which is a franchise record and the second most in the sport.
Additionally, Blackmon led the league with 119 runs scored last season while also leading the team in hits and logging 51 multi-hit games.
It's been a rocky road for Blackmon so far this season as the 32-year-old is hitting a measly .232 and has driven in just eight runs. His exit velocity is also down while his overall production has dipped.
Although things haven't been ideal for Blackmon to start the season, he feels that he's close to returning to his typical self at the plate which would be extremely beneficial for the rest of Colorado's offense.
As the team's leadoff hitter, his production is vital to the rest of the lineup. Should he return to form, he could help unlock the full potential of the Rockies' lineup.