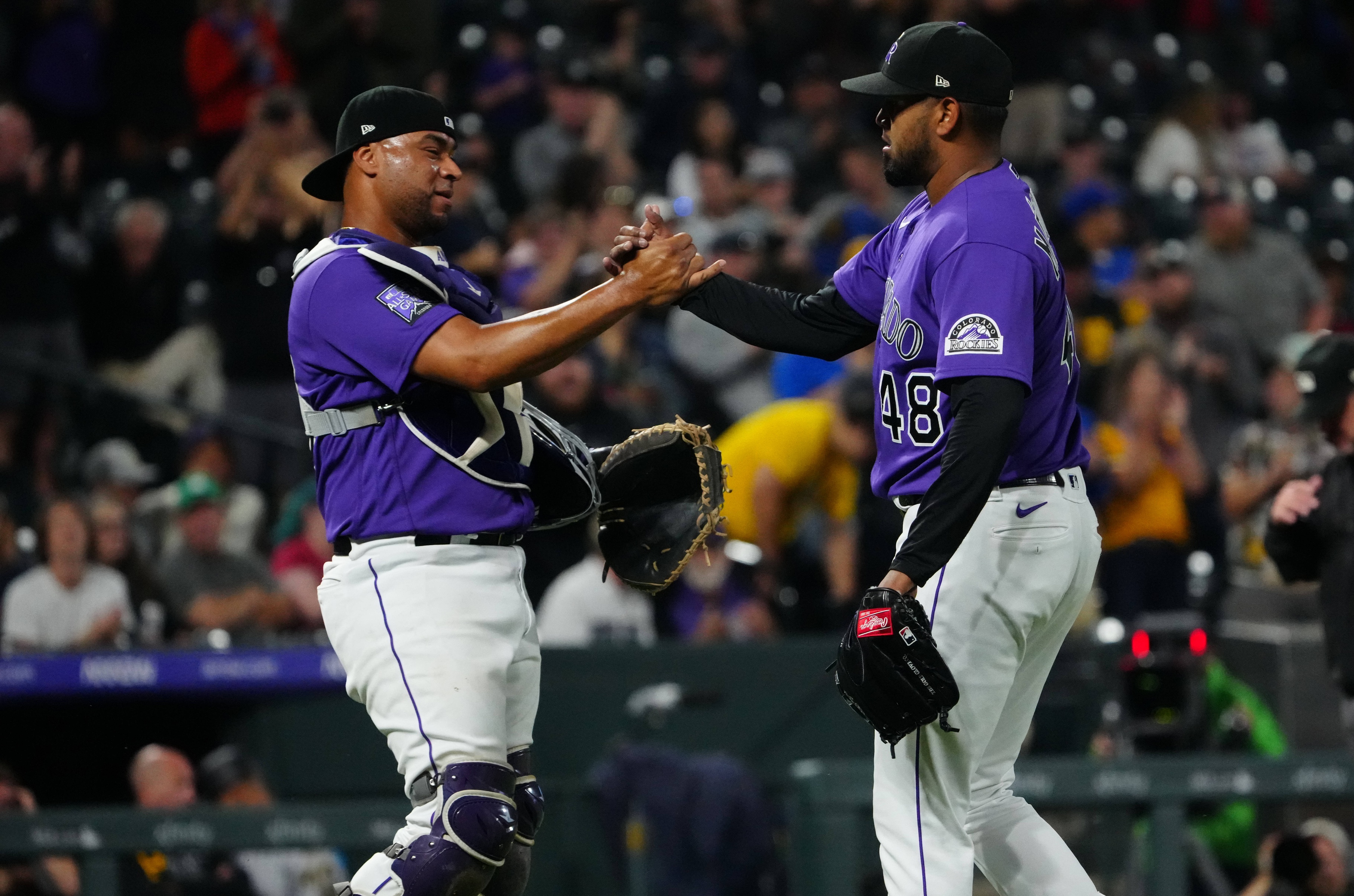 The Colorado Rockies are like your childhood friend who was never quite able to make it all the way through a sleepover.
The child wants to fit in. He has every intention of hanging out and having fun. But the child just can't make it past 11 p.m. He misses the sounds, the smells, and the comfort of home. He knows his friends are going to roast him endlessly, but he does it anyway: the child calls his mom some time between the end of the nightly news and the beginning of Pee Wee's Big Adventure and begs her to pick him up.
The child is a home body. And that's OK. He might not ever become quite as successful in social settings as you once hoped, but he's not a complete outcast either.
The Rockies are now 28-16 at home and improved to 34-47 overall following a three-game sweep of the Pittsburgh Pirates, who managed to score a total of two runs during the entire series. Colorado got good starts from Kyle Freeland and Jon Gray and an otherwordly outing from Germán Márquez. The latter took a no-hitter into the ninth inning on Tuesday and eventually settled for a Maddux, shutting out the Pirates on just 92 pitches.
Márquez has allowed just one run on four hits in 23 innings over his last three starts. The most recent pitcher to accomplish that feat was Johnny Vander Meer, who tossed consecutive no-hitters in that span. The Rockies' ace also helped himself with a pair of doubles, though they represented just two of Colorado's 15 hits on the evening.
Garrett Hampson led the Rockies with six hits in the series despite not starting the opener. Hampson went 4-for-5 with a double in the Rockies' 6-2 win on Wednesday. Brendan Rodgers helped the cause by going 2-for-2 with a pair of walks.
The Rockies' bullpen deserves some props, as well. They struggled mightily during the majority of the team's most recent road trip. But in three games against the Pirates, the unit didn't allow a run in seven innings, yielding just six hits and no walks while striking out seven.
Trending up
Elias Dīaz went 3-for-6 with a pair of homers in the series. The Rockies' backstop showed some signs of life in June, finishing the month with a .260/.362/.480 line in 58 plate appearances. Diaz walked more times (eight) than he struck out (five), and five of his 13 hits went for extra bases. A fairly home-heavy schedule in June certainly didn't hurt Diaz, but that on-base ability will play anywhere.
Rockies manager Bud Black as talked until he's blue in the face about his belief in Díaz's ability, and—in June, at least—the skipper was made to look smart as a result of his catcher's performance.
Trending down
He only got two plate appearances in the series, but Chris Owings hasn't given the Rockies the boost they hoped to get from him upon his return from a lengthy stint on the injured list as a result of thumb surgery. Owings is 0-for-8 with six strikeouts since rejoining the club on June 23. He's made just two starts in the seven games the Rockies have played since his return, so it's not like Owings has been used to an offensive degree. But he doesn't look usable at all at the moment, so Black and his staff would be best suited to leave Owings to figure himself out in low-leverage situations only.
What's next
It's time.
Nolan Arenado will suit up at Coors Field as a visiting player for the first time ever this weekend when the St. Louis Cardinals meet the Rockies for four in Denver. Colorado in the series will trot out Antonio Senztela and Chi Chi Gonzalez before utilizing the services of Freeland and Márquez over the weekend. Those four combined to allow just three earned runs in 24 innings during their last turn through the rotation.