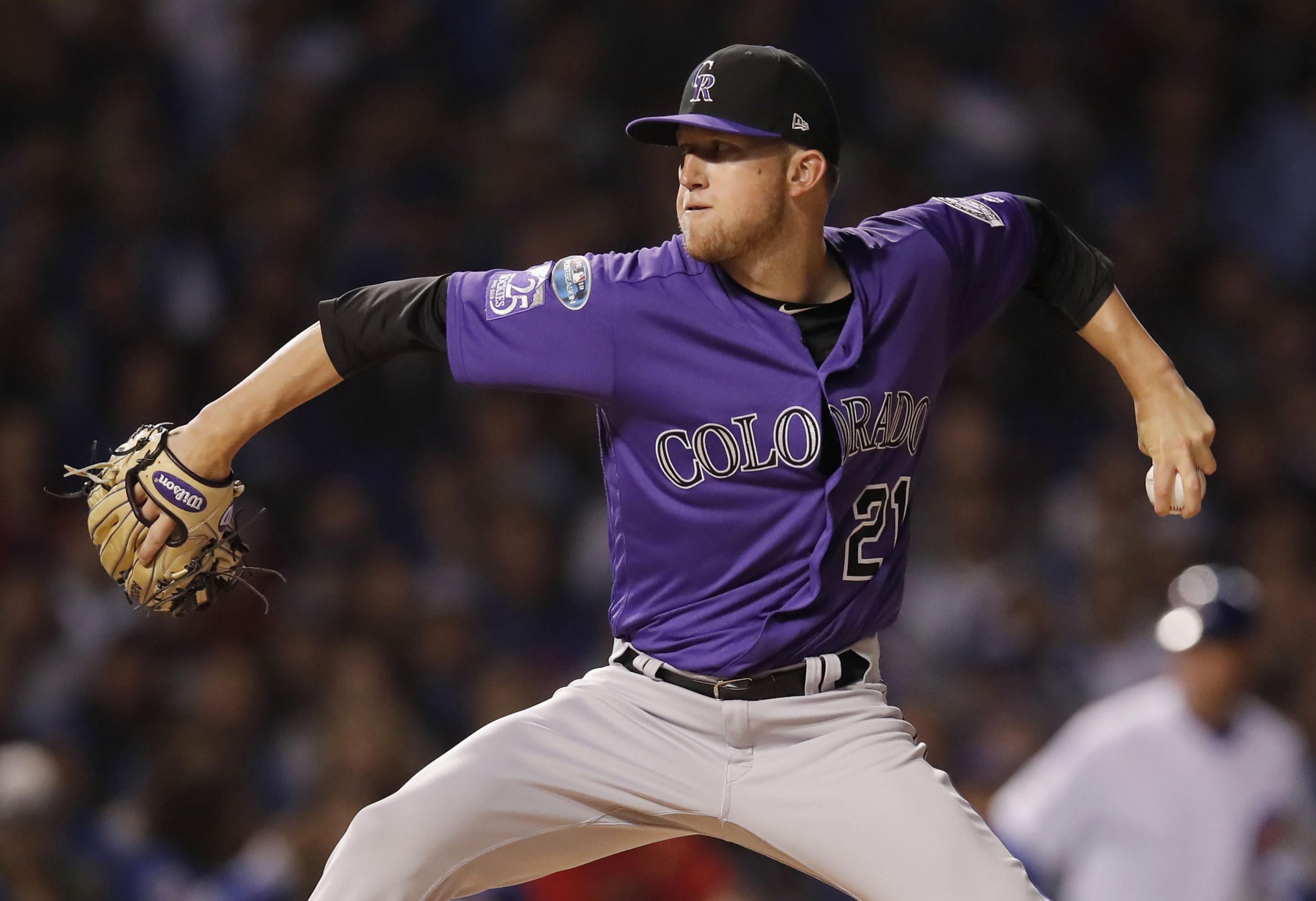 Rocktober is alive. 11 years after defeating the Padres in 13 innings to advance to the playoffs, the Rockies defeated the Cubs, 2-1 in 13 innings Tuesday night to advance to the NLDS.
The Rockies and Cubs battled for nine innings Tuesday night, but it took extra frames to decide the one-game wildcard. After 13 innings of brilliant pitching, Trevor Story was able to start the rally in extra innings with a two-out single through the left side of the infield.
Once Story was able to get on base, Gerardo Parra dropped a single into right field to advance Story to third. And with Story in position, Tony Wolters, the third catcher to play for the Rockies in the game, had the biggest hit of the night to help the game-winning run score.
While Wolters was the hero for the Rockies Tuesday night, it was the pitching that stood out for both clubs.
Kyle Freeland was able to toss 6.2 innings of scoreless baseball for Colorado. The Denver native gave up four hits, walked one and struck out six in his first career playoff start. Freeland battled with Jon Lester, who gave up four hits and struck out nine in six innings for the Cubs.
Freeland kept the Cubs off balance throughout the contest and was able to consistently locate his fastball. Unfortunately for the Rockies' young starter, the offense did not provide him with any kind of run support.
The Rockies managed to record 11 hits in the game, but the team's inability to come up with hits with runners in scoring position costed them multiple chances to take lead. In the 11th inning, the Rockies had the based loaded with two outs and failed to score the winning run.
Luckily for Rockies fans, Colorado's lack of offense did not result in a heartbreaking loss because the bullpen was able to pick up Freeland with 6.8 innings of shutout baseball. Scott Oberg was the pitcher on record after recording the final four outs.
The Rockies will face the Brewers in Game One of the NLDS on Thursday afternoon. First pitch is scheduled for 3:07 p.m. MT and will be televised on FS1.