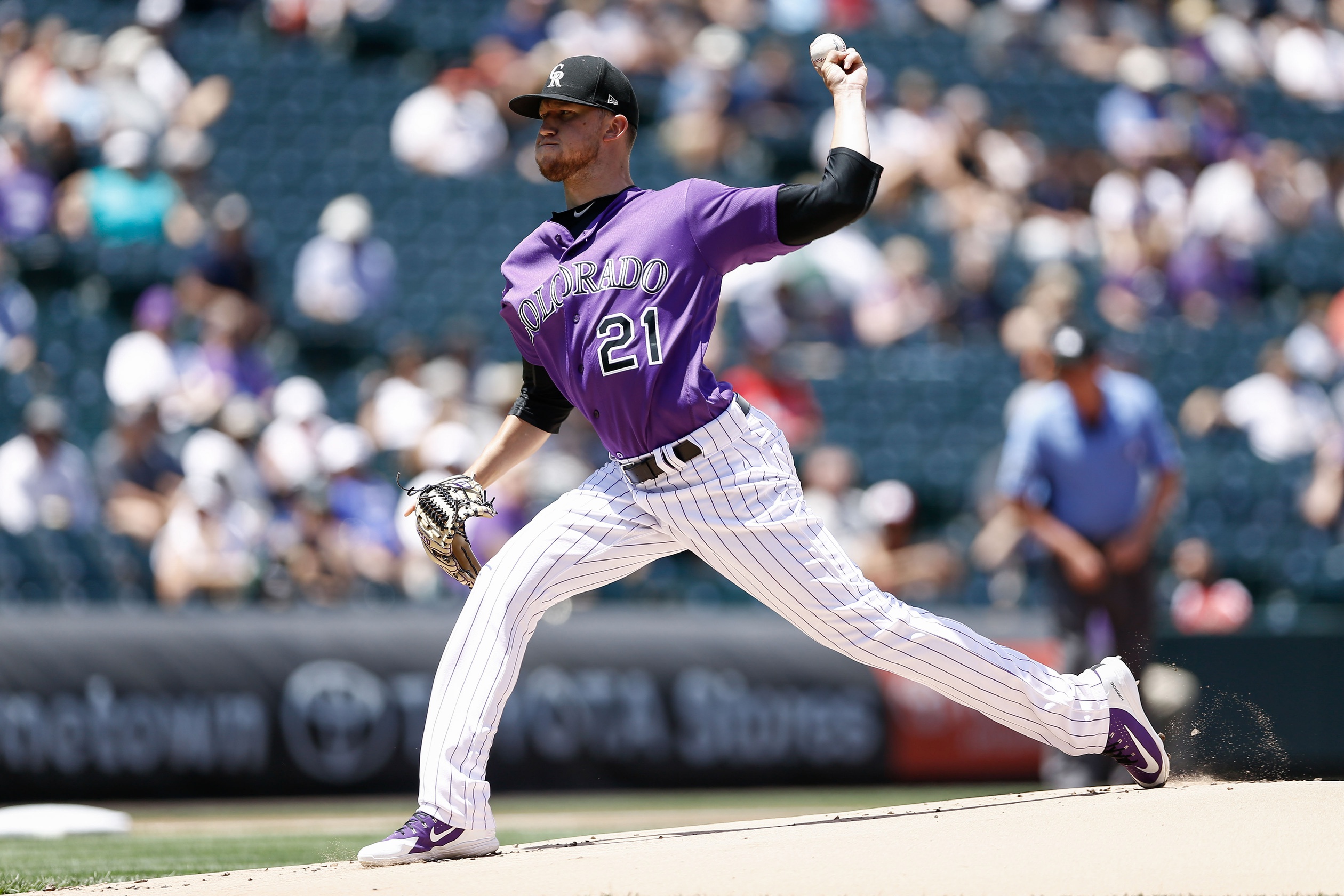 The Colorado Rockies defeated the Arizona Diamondbacks Thursday afternoon, 5-1; clinching a series victory for the Rockies against the National League West rivals and bumped their record to 48-45 on the season.
Like they did in all three games of the series, the Diamondbacks jumped out to a quick lead in the first inning when AJ Pollock hit an RBI single to left field off of Rockies starting pitcher Kyle Freeland.
Freeland labored through the first inning as he went on to throw 27 pitches; before settling into a groove throughout the afternoon.
The Rockies managed to tie and take the lead in the sixth inning. Carlos Gonzalez started the rally after he was hit by a pitch. From there, Chris Iannetta worked a walk to knock Diamondbacks' starter Robbie Ray out of the ballgame. With a pitching change made, Rockies' manager Bud Black opted to pinch-hit Gerardo Parra in place of Noel Cuevas, a choice that proved to be worthwhile as Parra hit a single to right field that scored a run to tie the game. Later in the inning, Raimel Tapia hit an RBI single to center field that tipped the score in favor of Colorado. DJ LeMahieu followed with a sacrifice fly that plated another run to make the score 3-1.
The Rockies added a pair of runs in the seventh inning, starting with a solo home run by Trevor Story. Ian Desmond later worked a walk and scored on an RBI single hit by Gonzalez that put Colorado on top, 5-1.
With a lead, Scott Oberg, Chris Rusin, Adam Ottavino, and Wade Davis locked things down behind Freeland to cement the victory for Colorado.
Freeland finished with a line of 5-1/3 innings pitched, allowing one run on six hits while striking out four batters. Freeland owns an ERA of 1.93 over his last six starts and an ERA of 2.76 at Coors Field this season.
The Rockies will welcome the Seattle Mariners to town for a three-game series at Coors Field starting Friday night, with first pitch set for 6:40 MST.