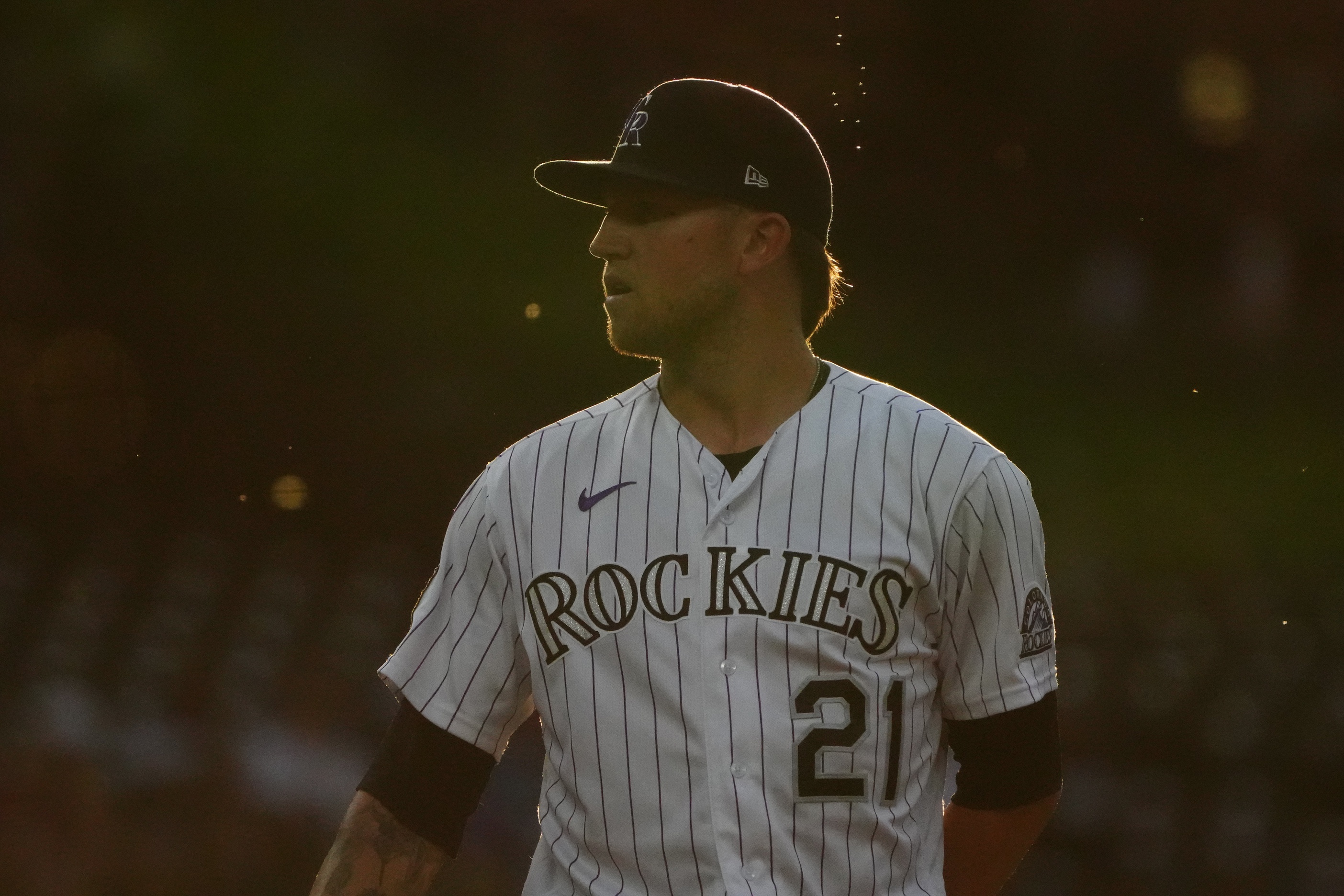 The Colorado Rockies lost just their second home series in almost two months, dropping two of three to the first-place Oakland Athletics at Coors Field over the weekend.
The Rox scored just six runs against Oakland starters during the series, while Jon Gray and Kyle Freeland struggled to record outs in their outings, both of which resulted in losses. Colorado was outscored by seven total runs in defeats on Friday and Saturday before salvaging the final game of the set behind a strong start from Germán Márquez.
Colorado finished its homestead with a 4-2 record, improving to 20-14 within the friendly confines of Coors Field. The Rockies, after averaging just 1.4 runs per game on their last road trip, put up 5.2 runs per contest against the A's and Texas Rangers in Denver. But much of that output came against last-place Texas; the Rockies' series against the A's looked very much like a postseason contender getting the best of a bottom feeder.
What went wrong
Gray wound up on the injured list with what was initially described as forearm tightness and elbow soreness following his second consecutive poor outing. He allowed five runs on four hits, including a pair of homers, and two walks without notching a strikeout. His average fastball velocity was the highest it's been all season, which is somehow both a relief and a red flag given his injury.
The Rockies have since declared that Gray's MRI showed no damage to his elbow, and the hope is that he'll miss only one start. It will give Gray a chance to heal up and work on some things that have led to diminished performance of late; over his last four starts, the right-hander owns a 7.94 ERA with just six strikeouts and eight walks in 17 innings.
Freeland's effectiveness has also been of great concern since his return from the injured list. After a mostly good 2020 campaign, the lefty is showing signs of reverting to his 2019 form. Freeland allowed five runs on 10 hits in five innings on Saturday, raising his ERA to 6.23. In his three starts this season, Freeland has walked more batters (eight) than he's struck out (seven) over 13 total innings. There's plenty of time for him to get back on track, but it's going to have to start with Freeland throwing strikes at a much higher rate than he is now (just 57 percent).
What went right
Márquez surrendered just one run on four hits in six innings in a win on Sunday, striking out six batters and walking only one. Márquez lowered his season ERA to 3.91, which is impressive considering it sat at 6.21 after an ugly beginning to May. Since then, though, Márquez has been dominant; the 26-year-old right-hander owns a 1.89 ERA in 38 innings during his last six starts, striking out 41 batters and issuing 13 walks. Márquez at one point had allowed the most runs, hits, and walks in the National League. But now he's at the top of the leaderboard in just two stats: starts and complete games.
His walk total—4.3 per nine innings—is still much higher than we're accustomed to seeing, but Márquez has rediscovered his ability to pound the zone, so that number should continue to fall. It's both a blessing and a curse to be able to say this, but another month of starts like he just showed would make Márquez's trade value astronomical—if it isn't already—heading into the deadline should the rebuilding Rockies decide to pillage a contender's farm system by parting with one of the best pitchers and contracts in the game.
Offensively, Brendan Rodgers, for perhaps the first time in his brief major league career, is showing some true signs of potential. He went 5-for-7 in the series and launched his first career homer, a two-run, pinch-hit shot in the bottom of the seventh inning on Saturday. The Rockies will have to juggle things a little bit when Trevor Story returns from the injured list this week, but it's imperative that they continue to get Rodgers plenty of playing time, lest they risk not still not knowing what they really have in him after another lost season.
What's next
The Rockies, who are 4-22 on the road, have a six-game swing that goes through Miami and Cincinnati. Both of those teams have losing records overall and shouldn't present Colorado with any insurmountable challenges on their own, but the road Rockies are quite challenged in their own respect. If nothing else, it will be another chance for Colorado to test and tweak its fascinating supposed new approach to hitting on the road.