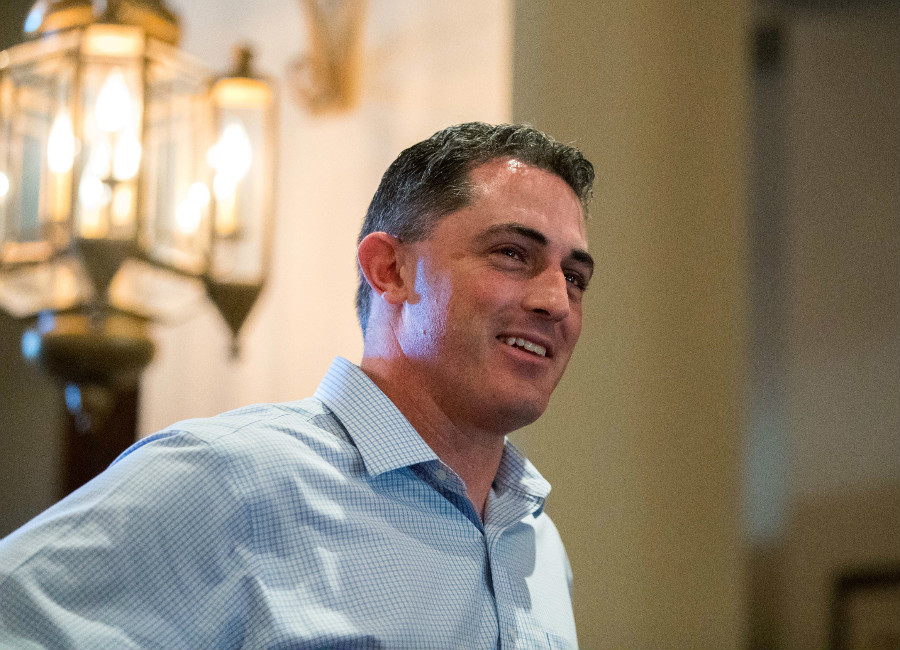 The Colorado Rockies have made one big move this offseason in the signing of Ian Desmond, but general manager Jeff Bridich still has items to check off his to-do list this offseason.
Sure, the signing of Desmond was a solid add to an already stacked Rockies lineup, but the Rockies will not be going anywhere if they don't beef up the bullpen.
Last season, the Rockies were playing meaningful games down the stretch, but as the season moved along, Colorado's bullpen showed its true colors.
Bridich talked with Patrick Saunders of The Denver Post and identified a few targets to shore up the bullpen, namely left-hander Mike Dunn and right-handed sidearmer Brad Ziegler.
Bridich on Dunn:
"With [Dunn] being in the National League, we've seen him a number of times and there's some level of familiarity there. And he's still available. He's somebody, to a certain degree, we're paying attention to."
Bridich on Ziegler:
"He's certainly a good pitcher, and with how many times we've seen him and faced him, we feel like we know him real well. The way he operates, the unconventional can really work for him, and it doesn't matter where he pitches. I understand why his name keeps popping up."
One thing is clear: Bridich likes familiarity, as we've already seen in his first two big moves this offseason.
Bud Black and Desmond both made names for themselves in the National League and are people Bridich and the Rockies have become familiar with over the years.
The same goes for Dunn and Ziegler, according to Bridich.
Whichever way you put it, the Rockies path to the postseason will be dependent on the bullpen. The lineup is stacked from head to toe, and the team finally has some promise in the rotation, but the bullpen will need to catch up to speed.
Ziegler and Dunn are proven arms that have pitched at Coors Field before. The experience would prove valuable to the slate of young arms the Rox possess, and would help round out a bullpen that was a disaster last season.