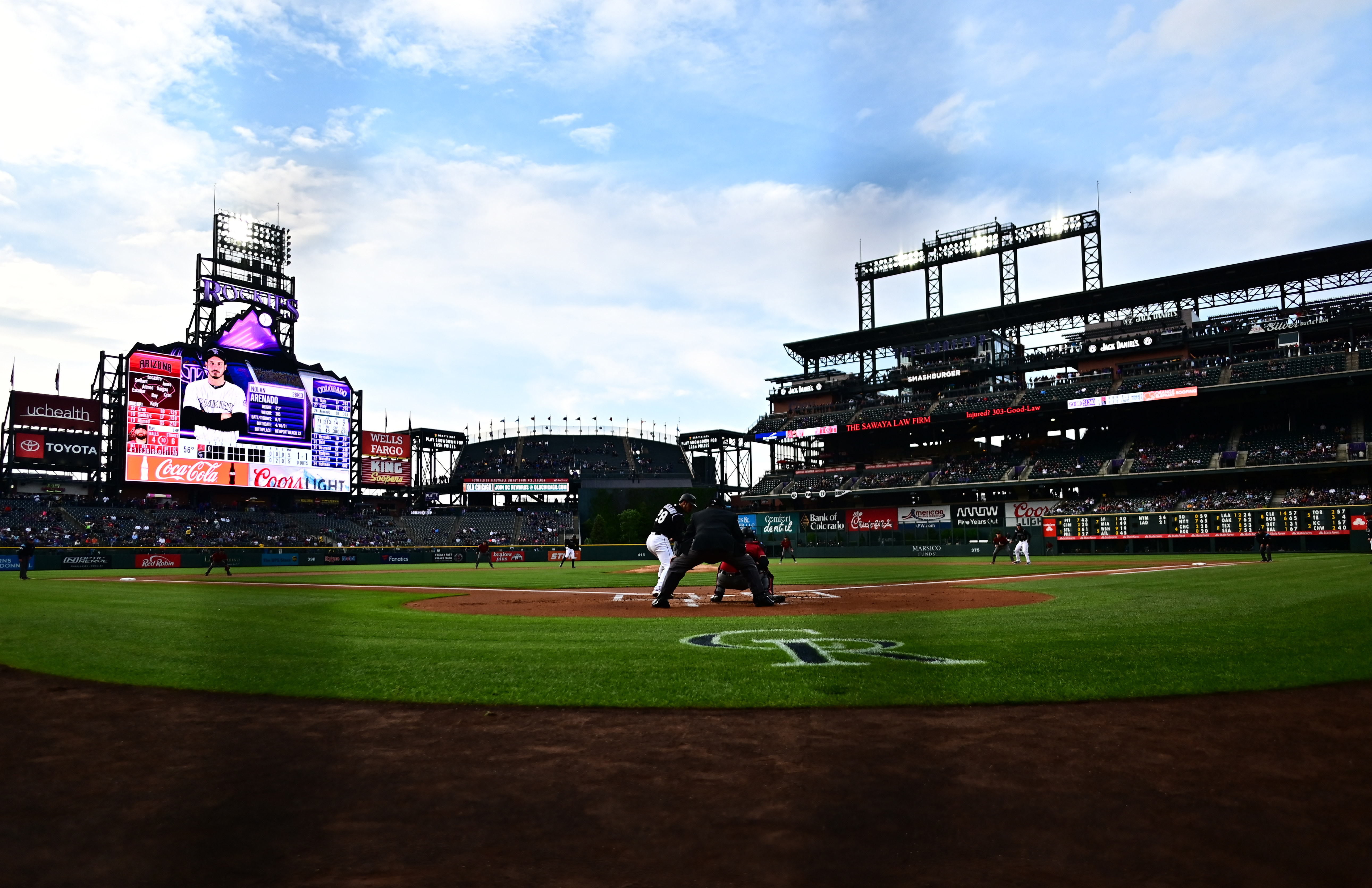 The final day of the Major League Baseball Draft is a blur. The concluding portion of the 1,217 players were all given a path to the fulfilling their dream, with several of the final rounds yielding players that will forego a limited check to play collegiately.
For Jeff Bridich and the rest of the organization's decision makers, the final day of the draft is one where diamonds can be found, though they're well in the rough. Players like J.D. Martinez (20th round), Kevin Kiermaier (31st round) and Lorenzo Cain (17th round) were all late-round steals and examples of the benefits of the league's lengthy selection process.
Ahead are the picks made by Bridich, as well as the subtle standouts among the group.
RHP Mike Ruff (Florida Atlantic)
SS Christian Koss (University of California-Irvine)
When perusing the mass amounts of players drafted on the final day, Koss represents one of the premier staff-stuffing hitters. He hit .307 and accrued 12 doubles, five triples and five home runs. Alongside his hitting feats, he also nabbed 11 bases.
In his final contest of the year, Koss went 6-for-6 with a double and a home run to end his junior season on a 15-game hitting streak. With very few premier shortstops in the league, the Rockies may have nabbed one with serious upside in the later rounds.
C Daniel Cope (Cal State Fullerton)
LF Joe Aeilts (Illinois State)
RHP Alex Haynes (Walters State CC)
LHP Trysten Barlow (Mississippi State)
LHP Zak Baayoun (Long Beach State)
OF Trevor Boone (Oklahoma State)
For the Cowboys, Boone showed off elite power. He hit 20 home runs to lead the club and swiped six bags, all while hitting .292.
Boone's 20th long ball of the season came at one of the most pivotal points of his program's season, continuing their run at a National Championship:
Trevor Boone with one of the greatest home runs you'll see all season! pic.twitter.com/nfPSJCQbCs

— Baseball Bros (@BaseballBros) June 2, 2019
SS Turner Brown (East Carolina)
OF Yorvis Torrealba (University of Tampa)
In case you were wondering, yes that is Yorvit Torrealba's son. The former Rockies' backstop, who was in attendance for the opening night of the draft, also got to see his son drafted by his former club. For the University of Tampa, Yorvis hit .403 and tallied 28 extra-base hits in 52 games.
The highlight of Yorvis' junior season was a game against Florida Southern in which he hit a career-best two home runs, both solo shots.
RHP Stephen Jones (Samford University)
RHP Fineas Del Bonta-Smith (San Jose State)
RHP Blair Calvo (Flagler College)
RHP Jordan Spicer (Central Florida)
RHP Keegan James (Mississippi State)
RHP Luke Chevalier (Northern State University)
RHP Cameron Enck (Rollins College)
RHP Keven Pimentel (University of Tampa)
C Colin Simpson (Oklahoma State)
RF|RHP Alex Achtermann (Pittsburg State University)
Achtermann, a versatile player that excelled at both hitting and pitching at Pittsburg State is a former Cherokee Trail High School standout. He hit .286 on the year with 12 extra-base hits and a sterling 41 walks to 44 strikeouts.
On the mound, he pitched 89.2 innings and registered a 3.51 ERA in 16 starts. Achtermann also struck out 99 hitters.
3B Michael Curialle (JSerra Catholic HS)
RHP Tyler Nesbitt (Labelle HS)
Tyler Nesbitt, formerly committed to Florida Gulf Coast, was able to switch to the University of Florida after a quality final season. Due to his fall in the draft, it's unlikely he foregoes a career with the Gators for a low-pay stint in Rookie ball.
At 6-foot-3, Nesbitt's borderline 90s fastball would likely benefit from an increase of his 185-pound playing weight. For the Rockies, it's unlikely that improvement comes under their watch in the upcoming year.
3B Hunter Fitz-Gerald Stoneman Douglas HS)
1B Tanner Allen (Mississippi State)
C Cade Hunter (Lenape HS)
C Silas Ardoin (Sam Houston HS)
C Hayden Dunhurst (Pearl River HS)
Hayden Dunhurst's fall in the 2019 draft was a noteworthy one. Projected by MLB.com to be a top-five-round pick, the high school catcher fell all the way to the 37th. For the Rockies, he was a no-brainer choice based on the miniscule chance he forgoes college.
In his senior season, he hit .396 with 24 extra-base hits.
A switch-hitting backstop, Dunhurst was seen in many eyes as the leader in the clubhouse for pre-collegiate catchers. He played on the same travel team as No. 2 overall pick, Bobby Witt Jr. With a commitment to be a Mississippi Rebel, it's unlikely he chooses to sign with the franchise, barring an astronomical signing bonus.
C Darius Perry (La Miranda HS)
CF Brady Hill (Mt. Spokane HS)
OF Kendal Ewell (Marist HS)