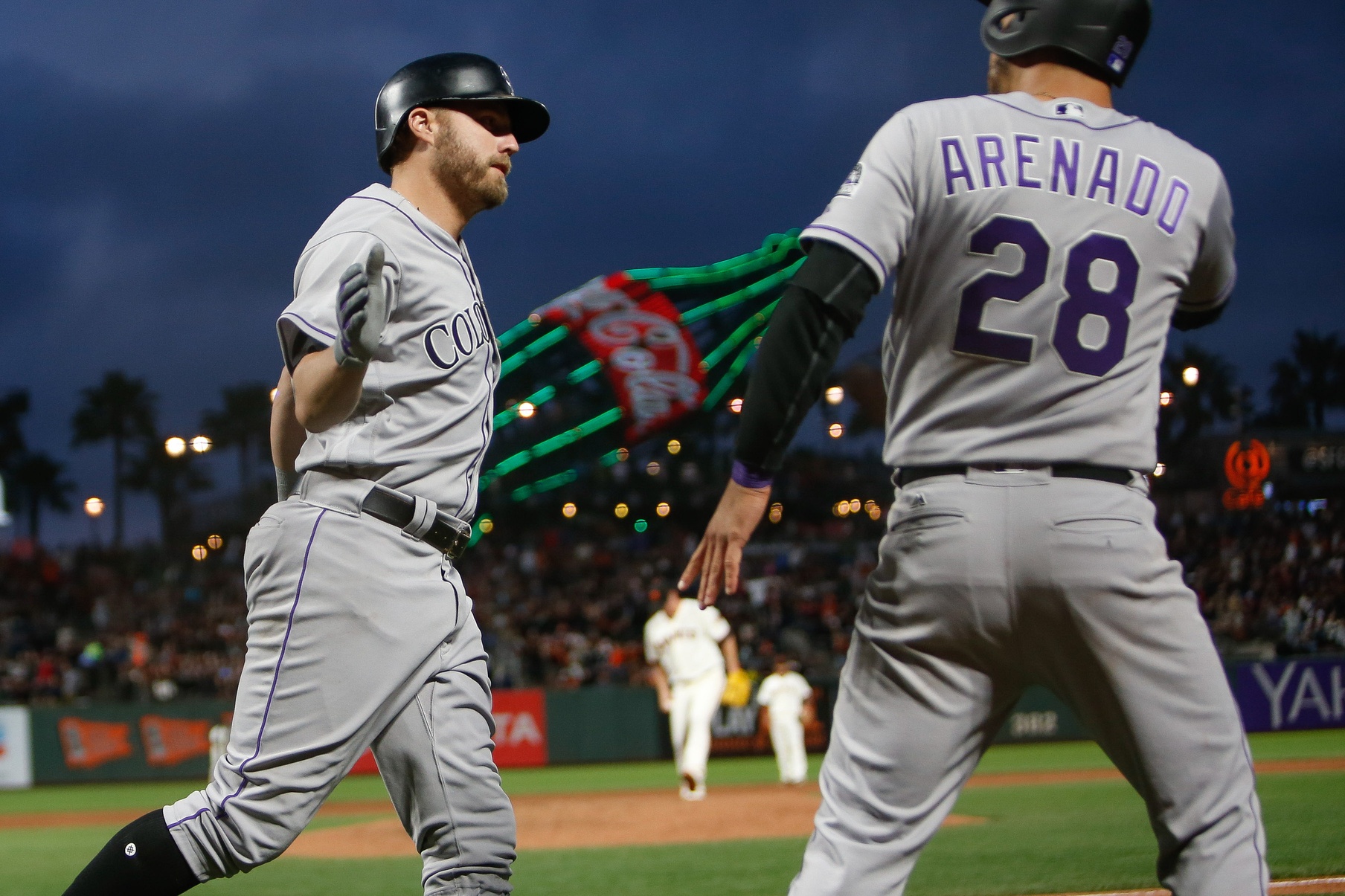 Colorado Rockies first baseman Mark Reynolds has been one of the more interesting stories in baseball this season. Before the season, Reynolds inked a one-year minor league contract to stay with the Rockies, a move that later on would prove to be valuable for both sides.
Reynolds has been one of the biggest bargains in baseball this season. With a batting average of .285 and 61 RBIs, he has been a catalyst for the Rockies offense for a majority of the season.
Despite his All-Star-worthy performance this season, Reynolds was not deemed worthy of an All-Star bid by the fans. Well, at least not in the initial round of voting.
Reynolds can still make the team through the MLB Final Vote, a system baseball has integrated to give borderline All-Stars the chance to be voted into the Midsummer Classic via web and text. Reynolds is one of five finalists vying for the final spot on the National League roster in Miami.
Making the All-Star game is certainly an accomplishment for any player, but for Reynolds, winning is all that is on his mind.
"It's an honor to be considered, but the most important thing is our team's in a good spot," Reynolds said. "We're winning games, and I just want to put my focus on getting to October rather than getting to Miami."
The Rockies are currently 12 games above .500 with a record of 49-37, with Reynolds serving as a driving force in the team's newfound success in the 2017 season. Although Colorado has hit a slump in recent time, Reynolds continues to sit in the top-10 on the NL leaderboards for both home runs and RBIs.
"How fortunate and blessed I've been," Reynolds said of what he's thought throughout this season. "Not only to get some playing time but to be able to produce. To get the confidence of the coaches to throw me in there every day. No one wants to sit on the bench which something that I signed here to do, but fortunately I was able to take advantage of the opportunities and go out and play solid ball."
Reynolds had options of where he wanted to play ball in 2017, but he ultimately chose to re-up with Colorado because he knew how much potential the Rockies had.
"I saw something special in this team last year, and I wanted to come back and be a part of it this year," Reynolds said. "Originally it was going to be a lesser role, but still, I felt like I could help this team."
Reynolds currently ranks fourth in the NL in Final Vote voting, according to MLB.com. He was a candidate in the 2009 Final Vote but ended up losing to Shane Victorino.