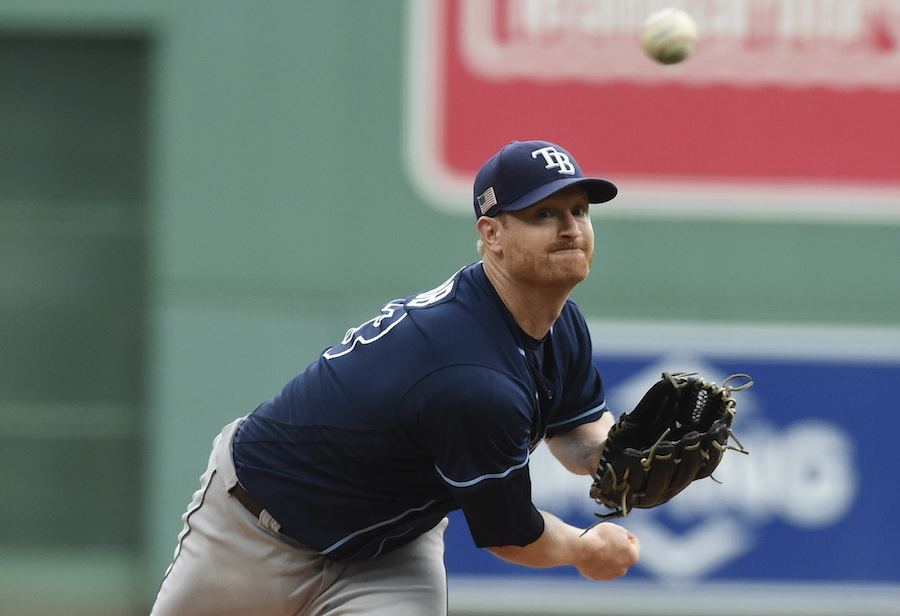 This offseason has been one of the strangest in recent memory for Major League Baseball. The Colorado Rockies were big spenders out of the gate, signing a trio of relievers for a combined value of more than $100 million, but the market then cooled considerably for some of the top starting pitchers and position players available. Now, the Rockies have an opportunity to capitalize on the weak free-agent market and push the team over the top in 2018.
For a number of reasons, the free-agent market has been extremely sluggish this offseason. Teams not in contention are not spending big, and that has hurt the pool of free agents. Pair this with more clubs adopting a "Moneyball" mentality and there been a restructuring of sorts within the free-agent marketplace. This, mixed with the fact that teams have been reluctant to hand out long-term, big money contracts because a majority of the deals end up poorly, has altered free agency significantly.
Monster contracts given to players like David Price, Albert Pujols, Miguel Cabrera, Troy Tulowitzki, Matt Kemp, Prince Fielder, Robinson Cano and Joey Votto have yielded little-to-no return in contending for a World Series, let alone winning one. Teams have started to shift their approach when it pertains to attacking free agency.
Scott Boras, a super-agent known for getting maximum value for his clients, has struggled to obtain monster deals for his clientele this offseason. It took big-name guys like J.D. Martinez and Eric Hosmer until February to sign contracts. Outside of those two, a majority of Boras' clients have failed to earn the deals he believes they deserve and are likely regretting playing hardball, as many turned down lucrative offers early in the offseason to test waters.
Carlos Gonzalez reportedly rejected a deal from the Rockies last offseason that could have been around three-years and $45 million. Former Rockies catcher Jonathan Lucroy rejected a three-year, $21-million offer from the Rockies this offseason, and joined other prominent players like Lance Lynn and Mike Moustakas (who declined a $17.5-million qualifying offer) in addition to Gonzalez that were virtually forced to accept one-year deals in hopes of resetting their market value for next year.
It's been an obscure offseason, and with a few prime names still searching for homes the Rockies would be wise to follow the one-year contract trend and bring in one of the top pitchers remaining on the market.
There are two primary arms that remain unsigned: former Rays starter Alex Cobb, and former Rockies (and Royals) closer Greg Holland.
Adding Cobb would be a plus addition to a rotation that features pitchers primarily under the age of 27. Right now, there is little to no definition within the Rockies' stating corps. A majority of the starters are still working to fine-tune or develop their repertoire. Jon Gray has the potential to be a frontline starter, eventually, and so does German Marquez and Kyle Freeland. However, they are not there yet. Entering a season littered with high expectations to return to the postseason and win there, relying solely on the young guns to up their performance and lead a rotation is a bit worrisome.
Cobb is not an ace (unlike Jake Arrieta, who just signed with Philadelphia for $75 million over three years), but Cobb would improve the Rockies' rotation. He was 12-10 last season with an ERA of 3.66 as a member of the Tampa Bay Rays. He can pitch in the front of the rotation and would add maturity without question. There has been little market for Cobb, and as a result, he may be forced to take a one-year deal like many of his counterparts. The attractive part about Cobb is he will not be as expensive as Arrieta. It's unknown what his asking price is, but starting pitcher Lance Lynn just signed a one-year, $12-million deal with the Minnesota Twins. A similar contract could be coming for Cobb, who earned $12.2 million total over the past three years.
Holland might be the most bizarre story in the wacky baseball offseason. After reportedly turning down a contract from the Rockies similar to the one they signed Wade Davis to and a qualifying offer worth $17.4 million, last year's National League saves co-leader has been unable to find a home. Interestingly enough, there almost seems to be no market for his services. This puts the Rockies in a position to reunite with him once again and fortify the bullpen as one that could be the best in the sport. Holland was sharp last season, recording 41 saves and an ERA of 3.61 in his return from Tommy John surgery.
Re-signing Holland would be a true power move. The Rockies already showed a commitment to strengthening the bullpen this offseason. Davis replaced Holland, Bryan Shaw replaced Pat Neshek, and Jake McGee re-signed. Bringing back Holland would upgrade Colorado's bullpen and make them the best in the National League without question. The ability to mix-and-match Holland, Davis, Shaw, McGee and others is incredibly enticing.
The Rockies should explore signing one of the remaining free agent pitchers on the market for one glaring reason: 2018 will likely be the last season the core of Charlie Blackmon, DJ LeMahieu and Nolan Arenado are all together. Blackmon and LeMahieu are set to hit free agency following the season and the same with Arenado in 2019.
The Rockies' best chance to win may be right now. The lineup has proven to be one of the best in baseball and was a significant reason Colorado returned to the postseason last year for the first time in nearly a decade. Now, with the team looking as strong as ever, signing one of the remaining power arms on the market to a one-year deal could be the move that pushes the Rockies atop the standings in the coming season. The Rockies have already increased their payroll significantly from years past, but a little more spending could have the team in a position to strike gold in 2018.