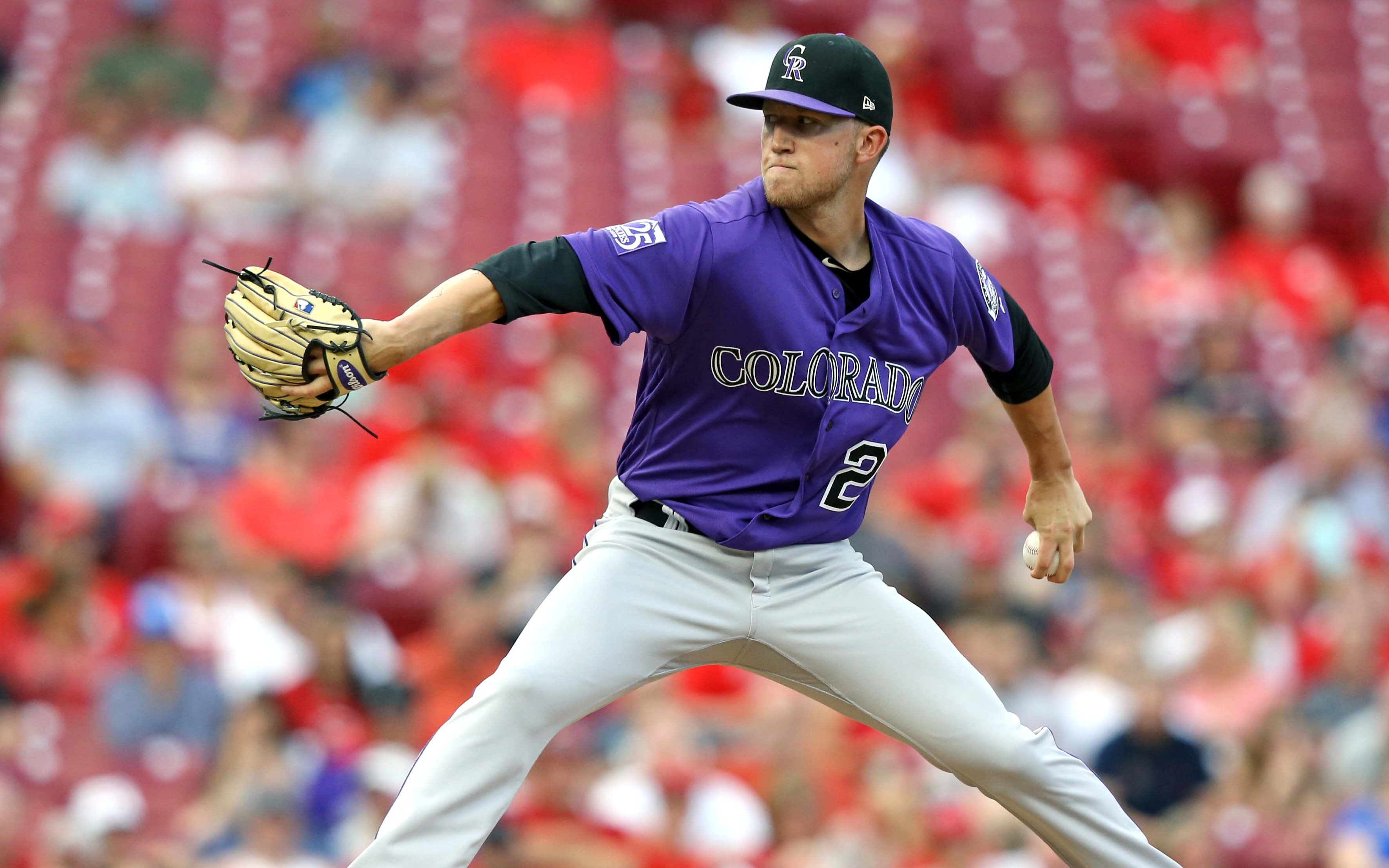 Home, sweet home?
For the Colorado Rockies, Coors Field has been anything but special this year, as the team has gone 11-18 at home, fourth-worst in the National League. That includes a six-game losing streak at home, with their last home victory coming on May 29 versus the San Francisco Giants.
Today, though, they have a chance to right the sinking ship.
That's because the Rockies have their best pitcher on the mound to start the game in left-hander Kyle Freeland.
Freeland has been the most consistent pitcher all season for Colorado, and he currently possesses the best ERA (3.48) of any starter, the most wins (6-5) and the highest WAR (2.4) for anyone on the team, including position players. In seven of the last eight games he's pitched, Freeland's gone into at least the sixth inning, and he's gone 6-2 during that span.
For the Diamondbacks on the mound today is Zack Godley (5-5, 5.12 ERA), a righty who's struggled to find consistency all year long. In Godley's last two games, he's only been able to pitch 3.1 innings each time; the Rockies have a shot at having a great day at the plate.
Offensively, Colorado has started to hit the ball better, pushing their batting average up to .245 as a team, 16th-best in the MLB. Which may not sound that great, but they were near the bottom of the MLB for most of the first two months of the season.
Nolan Arenado is the most consistent hitter for Colorado, with his .318 average which is 15th-best in all of baseball. But, Trevor Story should be commended for what he's doing at the plate this year, too. His 47 RBI lead the NL and his 14 home runs are a team-best. Meanwhile, Carlos Gonzalez has been raking, too; the veteran outfielder has gone 9-28 (.321 batting average) since the start of June, with two doubles, a triple and a monster home run. Gonzalez has also been showing off his glove — with sliding catches — as well as his monster arm, lately, as well.
Speaking of righting the ship for Colorado: The Rockies led the NL West for 10 days in late May and early June, and they've recently slipped down the division, currently tied in fourth with the L.A. Dodgers and Giants all at 32-32. This game is not only important in terms of needing to earn a victory at home, but Colorado also needs a win to not fall further behind the Diamondbacks, who lead the division by 2.5 games.
First pitch in the series finale comes at 1:10 p.m. MT and can be seen on AT&T Sports Rocky Mountain.