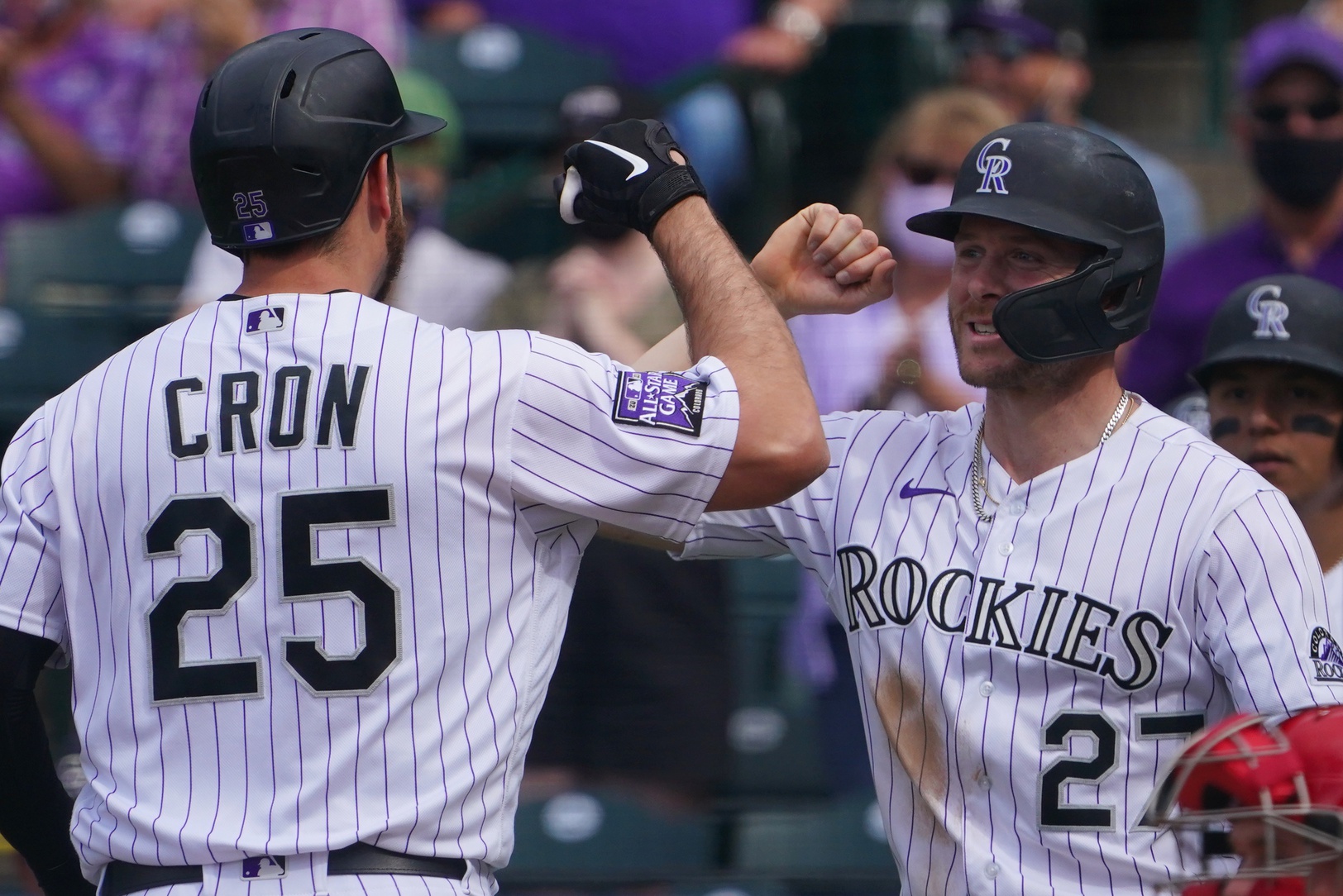 The Colorado Rockies finished a 5-3 homestand with a series win over the Philadelphia Phillies in an emphatic manner.
Colorado took the rubber match over Philly, 12-2, and scored 22 runs overall in the series. The Rockies actually trailed 2-0 early on Sunday before breaking out for seven runs in the fourth inning, an explosion highlighted by a grand slam off the bat of Trevor Story.
The Rockies got their customary strong starting pitching to bookend the series. Germán Márquez allowed two runs and struck out eight in six innings on Friday. After Antonio Senzatela scuffled through five innings in Saturday's loss, Jon Gray had another outstanding outing in the finale. He allowed two solo homers to Bryce Harper but yielded only two other hits and no runs while striking out six in six innings of work.
Here's how things played out from an individual and group performance standpoint:
What (else) went right
A pair of power hitters whom the Rockies will be heavily relying upon finally stepped up over the weekend. Trevor Story hit a home run on Friday in addition to his aforementioned grand slam and finished with five hits in the series. We detailed his case for a breakout prior to Sunday's game, and it appears he's getting there; Story's OPS has climbed over .800 for the first time all season, and from a batted ball perspective, there's plenty more where that came from.
C.J. Cron also had quite a series. The veteran first baseman also homered twice as part of a seven-hit series. Like Story, his OPS is north of .800 for the first time in a while, and his ability to draw walks to ease his struggles has him second on the team in on-base percentage behind only Raimel Tapia.
Speaking of Tapia, he hit his first career walk-off home run on Friday and quietly had six hits in the series, raising his season batting line to .306/.363/.458. Those are strong numbers, but the best part about Tapia's offensive performance thus far? He has as many walks (seven) as he does strikeouts.
What went wrong
It's hard to pick apart much about this series, but the continued struggles of Yency Almonte probably qualify. After spending most of last season as the team's best reliever, Almonte has gotten off to a shaky start in 2021. Like many of his teammates, he's having issues with walks, but the long ball has been a bigger problem for him. Almonte's already had four outings in which he's allowed multiple runs, and in three of them he's given up a homer. The Rockies were either tied or had the lead when two of those occurred; they trailed by just one when Rhys Hoskins took Almonte, who had already allowed a tie-breaking run, deep on Friday.
What's next
The Rockies hit the road still looking for their first victory away from Coors Field in 2021. The first stop is in the Bay Area against the San Francisco Giants, who swept the Rockies earlier this month and own the second-best ERA in the majors. Colorado then heads to the desert to face the Arizona Diamondbacks, who are currently sitting at .500 and are in fourth place in the NL West.
The D-backs, like the Rockies and every other team in the division, boast a positive run differential. They've won seven of their last 10 games and held the Atlanta Braves to just one hit in 14 innings in a doubleheader sweep on Sunday.