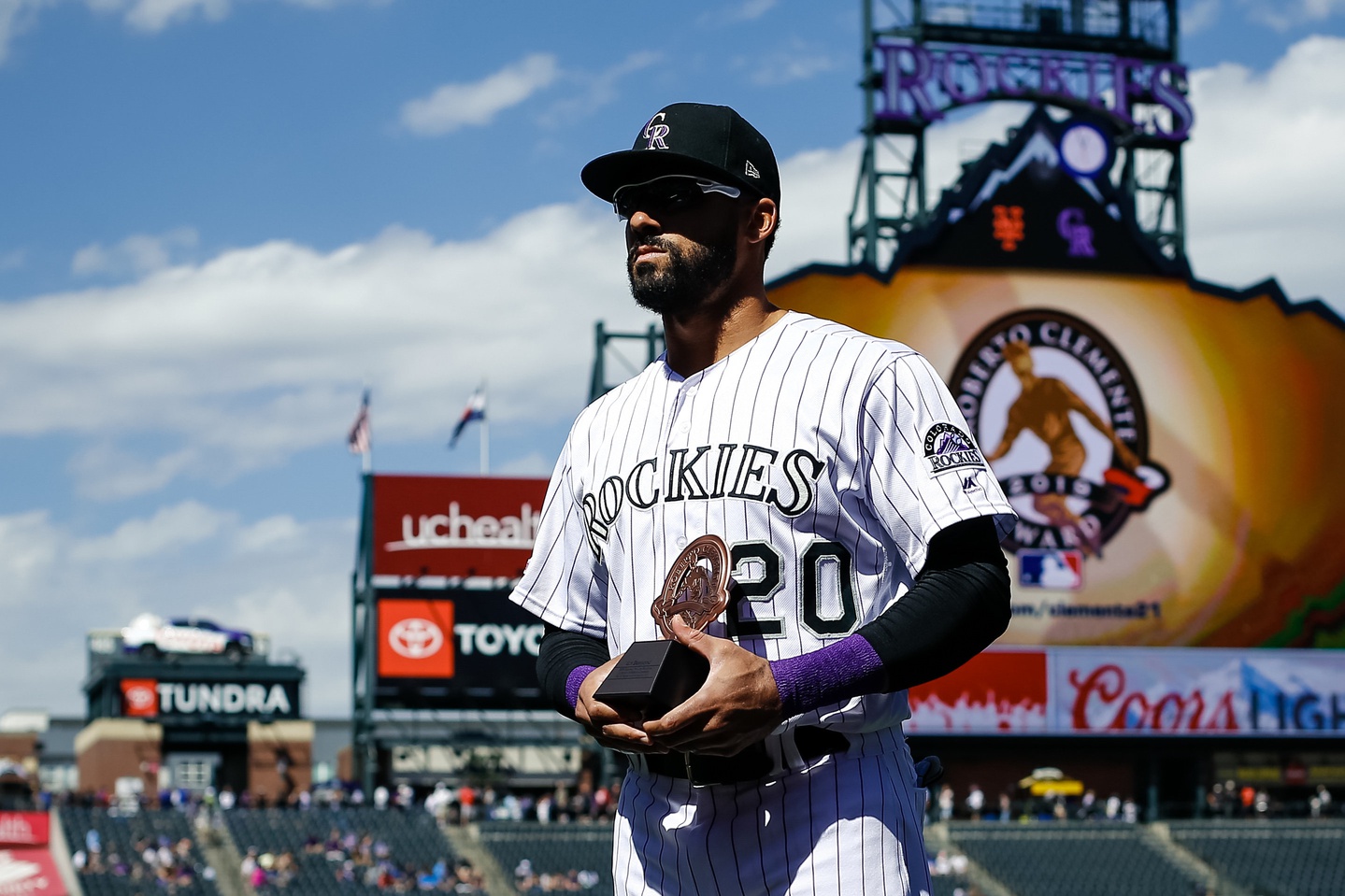 Colorado Rockies outfielder Ian Desmond plans to opt out of the 2021 season, according to a Sunday morning story posted on Desmond's Instagram account.
Desmond, who opted out of the 2020 season amid the pandemic and rising social justice tensions, said the following regarding his 2021 decision:
"My desire to be with my family is greater than my desire to go back and play baseball under these circumstances. I'm going to continue to train and watch how things unfold."
The organization apparently supports the decision of Desmond, who would be in the final year of a five-year, $70 million contract. Desmond forfeited $15 million as a result of opting out last season, and he stands to lose another $8 million by doing so again in 2021. The Rockies would be on the hook for a $2 million contract buyout after that, assuming they wouldn't exercise his $15 million option for 2022.
It doesn't sound like the 35-year-old veteran has completely made up his mind regarding whether to actually sit out the entire 2021 season, but it would be wise for the Rockies to plan for his absence. Strictly in terms of on-field production, they wouldn't have to work too hard to replace him; Desmond owns a .252/.313/.429 line with mostly below-average defense in center field and left field and at first baser during his three seasons in Colorado. Desmond is a valued presence in the clubhouse, though, as overstated as that sort of thing might be at times. He's also one of the game's truly good people off the field, as evidenced by his seemingly yearly nomination for the Roberto Clemente Award.
The Rockies, should they play this the right way, will have an opportunity to see what they have in Sam Hilliard, Garrett Hampson, Raimel Tapia, and others over the course of a full season. The club, for better or worse, already missed the boat on re-signing Kevin Pillar, who went to the Mets on a one-year deal earlier this week. There are other free-agent options out there, but considering the team is projected to lose 102 games and no one really knows how good or not good this current group of young players fighting for playing time might be, holding on to the $8 million is probably for the best—a statement that probably tickles Dick Monfort to the core.
The Rockies, who should have some sort of comment on this situation later today, are in Scottsdale, Ariz., and preparing for the 2021 season. The club begins its spring training schedule on Feb. 28 vs. the Arizona Diamondbacks.