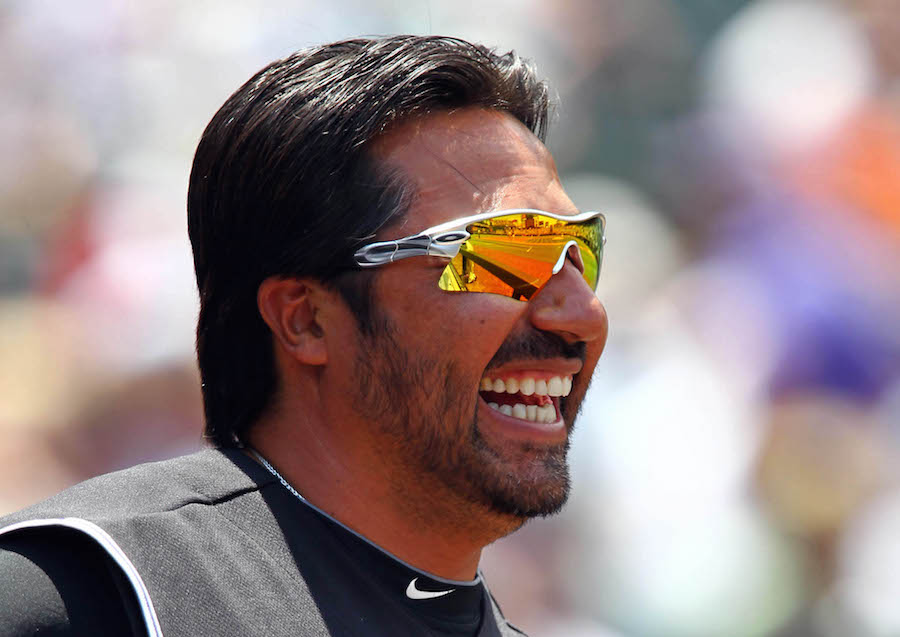 A Major League Baseball season is littered with peaks and valleys through the 162-game trek. Some teams manage to catch lightning in a bottle while others watch their early-season hopes fade as the year progresses.
The Colorado Rockies have been a mixed bag in 2019, looking like a serious postseason threat in spurts, but playing subpar baseball for a majority of the season.
With a record of 52-62, the Rockies are clinging to life in the 2019 season and any trip to the postseason would require an astounding run of success.
Despite the sour turn the franchise has made, spirits are still high for the future outlook of the club.
Franchise icon Vinny Castilla caught up with Mile High Sports to discuss the Rockies' season and his role in the Kingsford Charcoal campaign titled Taste of The Game.
The campaign includes 30 recipes inspired by the teams and cities of Major League Baseball. Castilla contributed by filling Kingsford Charcoal in on in his father's barbeque recipes.
"My dad grilled a lot growing up (in Mexico)," Castilla said. "He grilled steaks, chicken and ribs during the summer. I told Kingsford Charcoal all the secrets my dad used to do when he would make carne asada."
Castilla was a fan-favorite on the diamond throughout the 1990s and currently serves as a special advisor to Rockies' General Manager, Jeff Bridich.
Although 2019 has not gone according to plan for Colorado, Castilla still believes in the team's chances of making a run at the big dance this season.
"You are going to go through some tough times through the season, and we went through a tough time in July," Castilla said. "This team is very resilient and they pick each other up. We have to keep on grinding so we can get back to the playoffs. It will be harder because we have gone through some tough times in July, but we have the team and talent to do it."
The Rockies were four games above .500 by the end of June and in striking distance of a Wild Card spot in the National League; however, a putrid July virtually derailed the club's chances of seeing October for a third consecutive season.
Colorado's 6-19 record in July is the worst full month in club history. Due to the logjam of talent in the National League, the Rockies have slight odds to make the postseason even if they go on a run – something Castilla believes is possible.
Even if the Rockies fall short this season, Castilla is a firm believer that the current core of players can bring home the first championship in franchise history.
"The core is very strong with Nolan Arenado, Charlie Blackmon, Ryan McMahon and Trevor Story," Castilla said. "We have very good young players that are going to be good for a long time and that are going to help us win a championship. Sometimes it takes a little bit of time, but we definitely have the talent, and we believe this group can be in the playoffs for a long time."
As a special advisor, one of Castilla's primary duties is to help make the Latin players within the Rockies' clubhouse feel comfortable as they settle into life in the big leagues.
"I just try to loosen up the clubhouse, especially the young Latin players," Castilla said "They will get called up and have a bad game, and they feel like it is the end of the world. It's part of my job to talk to them and tell them to keep working hard."
Castilla has enjoyed his time as a special advisor as it continues to feed his passion for the game while keeping him active now that his playing days are over.
"I love it," Castilla said of his current role. "Baseball is my life and my passion. When I retired, I always wanted to be involved with the game. These guys keep me young. I love to be around them and talking baseball."
Only time will tell what the Rockies' fate will be this season, but regardless of the outcome, Castilla will always be in Colorado's corner.