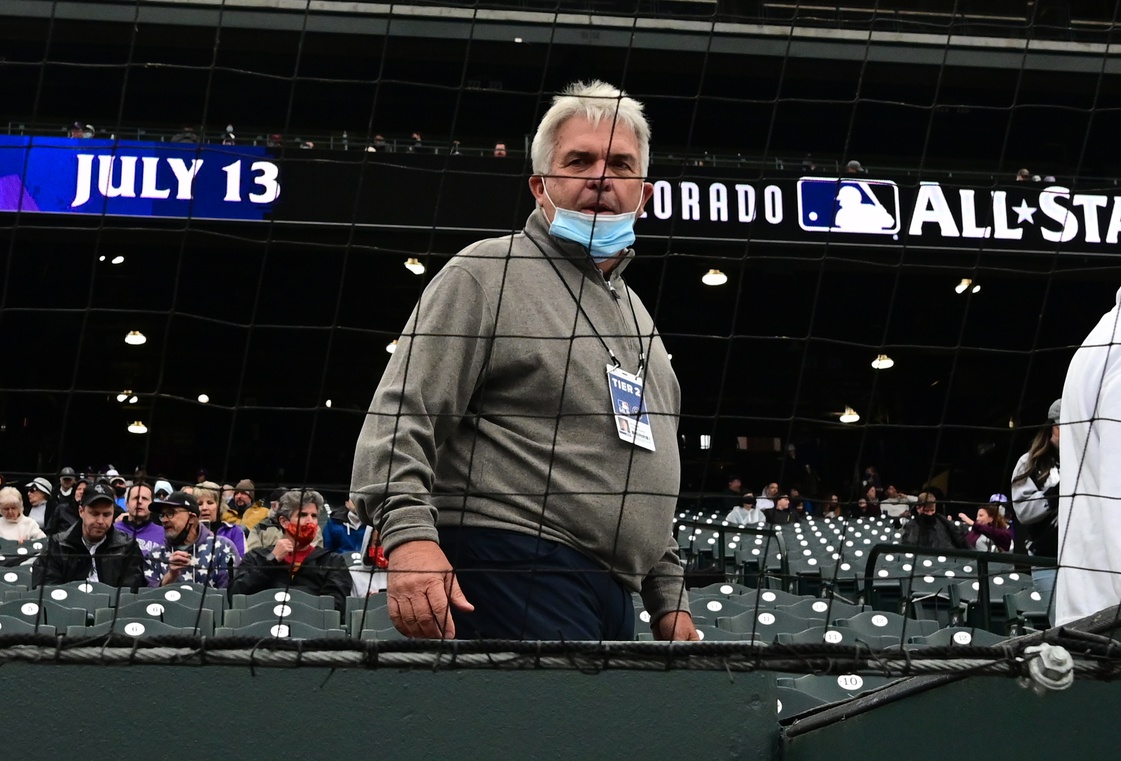 As far as we—the folks who write about, cover, root for, or otherwise follow the Colorado Rockies—know, Dick Monfort still plans to conduct a formal search to find a new general manager for his club. But in the event interim GM Bill Schmidt becomes the next person in charge of the baseball side, we've got a pretty good idea of what he wants to accomplish.
The Rockies are low on front office staff and have a non-existent analytics department. The former will likely be taken care of once a full-time GM is decided upon, but the latter remains a question. Schmidt wants to address that area, but it isn't necessarily his first priority.
"We need to get it back, and yes, we have lost some people," Schmidt recently told Patrick Saunders of the Denver Post. "But analytics are no different than any tool. That's how I look at analytics, as a tool."
If building an analytics department is simply another tool in the shed and not thought about as a method for overhauling an organization desperately in need of a new approach, then what big change is Schmidt actually willing to make?
The answer lies within that interview with Saunders, but the first hint of it came a few months back when the Rockies were mired in one of their worst stretches of the season.
Here's what Schmidt told Nick Groke of The Athletic in early June:
"I'll give you a stat," the Rockies interim general manager said. "We lost 17 games in May. And in nine of those games, from the seventh inning on, or in doubleheaders from the fifth inning on, we were a base hit from tying the game or going ahead. We had 24 situations. We walked once and we were 0-for-23."
This isn't quite Jeff Bridich's consistently absurd "they just need to play better" mantra. What Schmidt is alluding to is something that he actually wants to address as an organizational priority.
"I'm a big proponent of the mental side of (baseball)," Schmidt told Saunders. "I think that might be more important and I've talked to Dick about it. I think we have to build up the mental skills side as much as we do the analytics area. Because, remember, we are dealing with human beings."
There is some merit to Schmidt's theory. One look at the Rockies' gigantic disparity between home and road performance will tell you that. Colorado as a team is hitting just .210/.284/.324 away from Coors Field, leading to a 14-45 record. That's not just the Coors Field hangover effect; there's something else in play.
But whether that "something else" is a lack of mental skills or, perhaps more simply, a lack of talent is a matter of debate. The Rockies, though they've drafted well during the past couple of seasons, have a bottom-five farm system in baseball and many of their players—Ryan McMahon, Raimel Tapia, and Brendan Rodgers, among others—who have graduated from previous prospect classes failed to acclimate to the majors in a timely enough manner, with some blame being able to be placed on inconsistent playing time.
Is Rockies manager Bud Black—a likeable guy who is often immune to criticism largely due to the major league club's drastic improvement on the mound over the last several seasons—to blame for the latter issue, or was it a function of Bridich's often-questionable roster building? As it relates to the talent-level issue, did the Rockies simply screw up a few drafts, or are there issues with the organization's developmental approach?
These are the real questions Schmidt or anyone else in consideration for the Rockies' GM position must identify and, subsequently, hone in on fixing first.