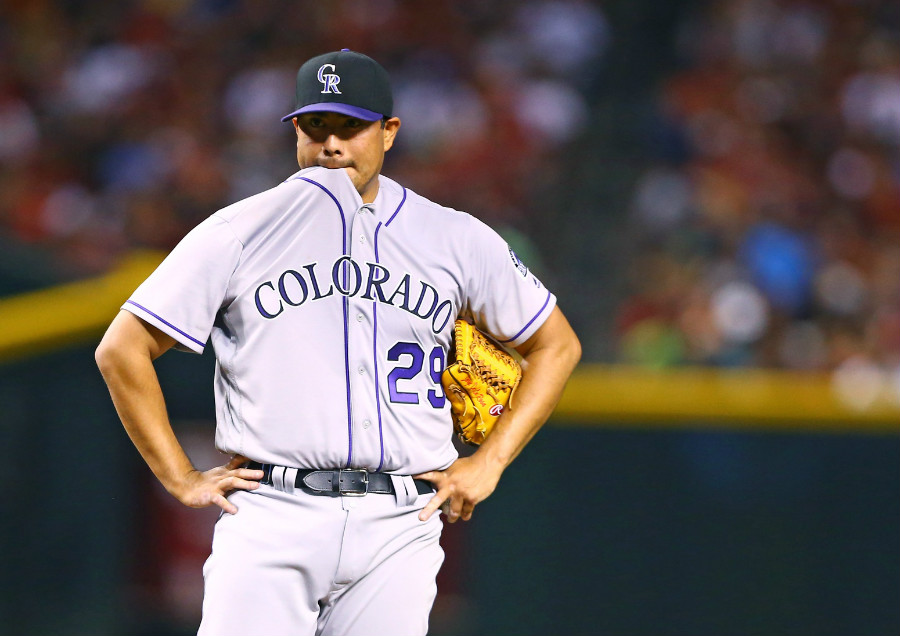 The Colorado Rockies are preparing to place Jorge De La Rosa on the disabled list and call up pitcher Eddie Butler from Triple-A Albuquerque to take the spot in the rotation, a Major League source told Patrick Saunders of The Denver Post. 
De La Rosa was pulled from his start Tuesday after tweaking his groin, and will likely head to the 15-day DL with the injury.
The club has yet to confirm the move.
Butler, 25, has an era of 4.09 in two wins down in Triple-A thus far.
He has fluctuated around the game over the past two years, seeing time in both the minors and big leagues.
Butler is 4-11 with an ERA above six during his time in the Major's. He will now take the role of the ailing veteran who has been erratic all season long.
De La Rosa has an ERA above 10 and has only made it past the fifth inning in one of his starts this season.
The time off could prove to be useful for Jorge as he will now have the opportunity to clear his mind and collect his thoughts in an attempt to continue on with his season.