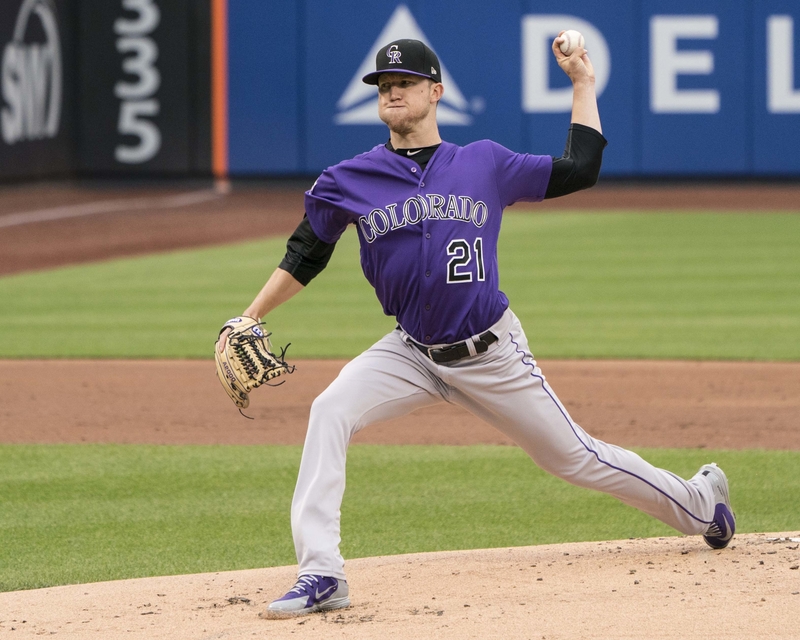 The Colorado Rockies rotation will get a boost Tuesday when starting pitcher Kyle Freeland takes the mound against the New York Mets. The Rockies announced they had activated the southpaw pitcher ahead of Tuesday's matchup in Flushing. Lucas Gilbreath was optioned to Triple-A Albuquerque following Monday night's 3-2 victory.
Freeland was placed on the injured list at the tail end of Spring Training due to a left shoulder strain. The Colorado kid worked his way through two rehab starts with Isotopes on May 15 and 20, logging four punchouts and limiting opposing batters to a .118 batting average.
On the flip side, Mets' ace Jacob deGrom is set to return tonight as well. deGrom was on the injured list for a brief moment due to right-side tightness, and after cranking heaters to minor league players in a rehab start, he is ready to return to the show.
As it stands, the Mets are the leaders of the National League East with a 21-20 record. On the flip side, the Rockies are near the bottom of the barrel in the National League West with a 19-29 clip.
For the Rockies, Freeland is expected to be a cog in the rotation. After a couple of tumultuous seasons, Freeland buckled down in limited action during the shortened 2020 season and is looking to build on that here in 2021.
The Rockies are in the midst of a season-long four-game winning streak, and with the Mets nursing a spruce of injuries, they have a good chance to keep the good times rolling tonight even with deGrom on the mound, so long as Freeland produces a quality start.