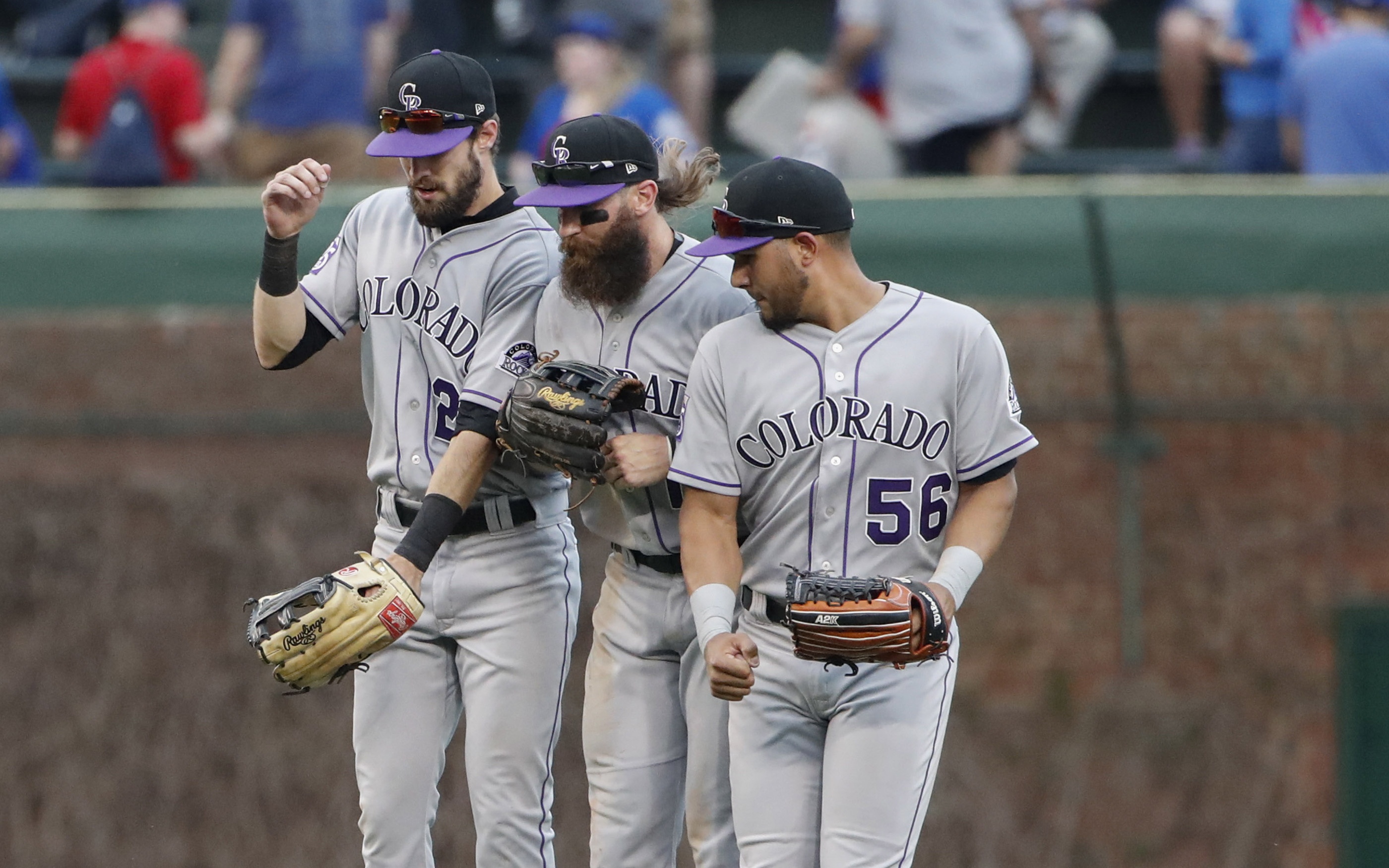 The Colorado Rockies will continue their nine-game road trip this weekend in New York as they take on the Mets starting tonight in a three-game series.
Colorado comes into the weekend series at 17-15, 4.5 GB of the Arizona Diamondbacks in the NL West. After starting the road trip on a low note, losing 2-of-3 in Miami, the Rockies responded well by winning 2-of-3 against the Chicago Cubs at Wrigley Field. After getting swept by the Atlanta Braves, the Mets come into tonight at 17-12, looking to get back on track.
The Rockies offense disappeared in Miami, failing to score more than just two runs. But Chicago was a different story. Colorado was able to score 16 runs against the Cubs, significantly due to yesterday's season-high performance of 11 runs.
Consistency has plagued the Rockies this season, as their offense ranks just 21st in all of baseball in runs (129) and they're 28th in batting average, at .226. But after their breakout game against the Cubs on Wednesday, Colorado will look to continue their offensive success in the Big Apple.
The weekend pitching lineups will look like this as follows:
German Marquez vs. Zack Wheeler (Friday), Chad Bettis vs. Steven Matz (Saturday), and Kyle Freeland will take on Noah Syndergaard (Sunday).
Colorado's starters have pitched well as of late, throwing five consecutive quality starts. The Rockies will look to back their pitching up with some offense in order to string together their second consecutive series win. Even with their struggling offense to start the season, Colorado still finds themselves north of .500, which is a huge positive. This is a team clearly not playing their best baseball right now, and yet, they still find themselves right in the thick of things.
Getting a series win in New York would surely give confidence to this young Rockies squad as they finish up a nine-game road trip. Winning 2-of-3 in New York would put the Rockies record on the trip at 5-4, which should be considered a successful road trip considering they dropped two games in Miami.
The Mets offense comes into the weekend ranked 20th, just ahead of Colorado, with their pitching coming in at 15th. The Rockies could be a very scary team when everything starts to click together. A turnaround from Ian Desmond could provide the spark that this Rockies offense needs, or they could just keep knocking out home runs like in Chicago.