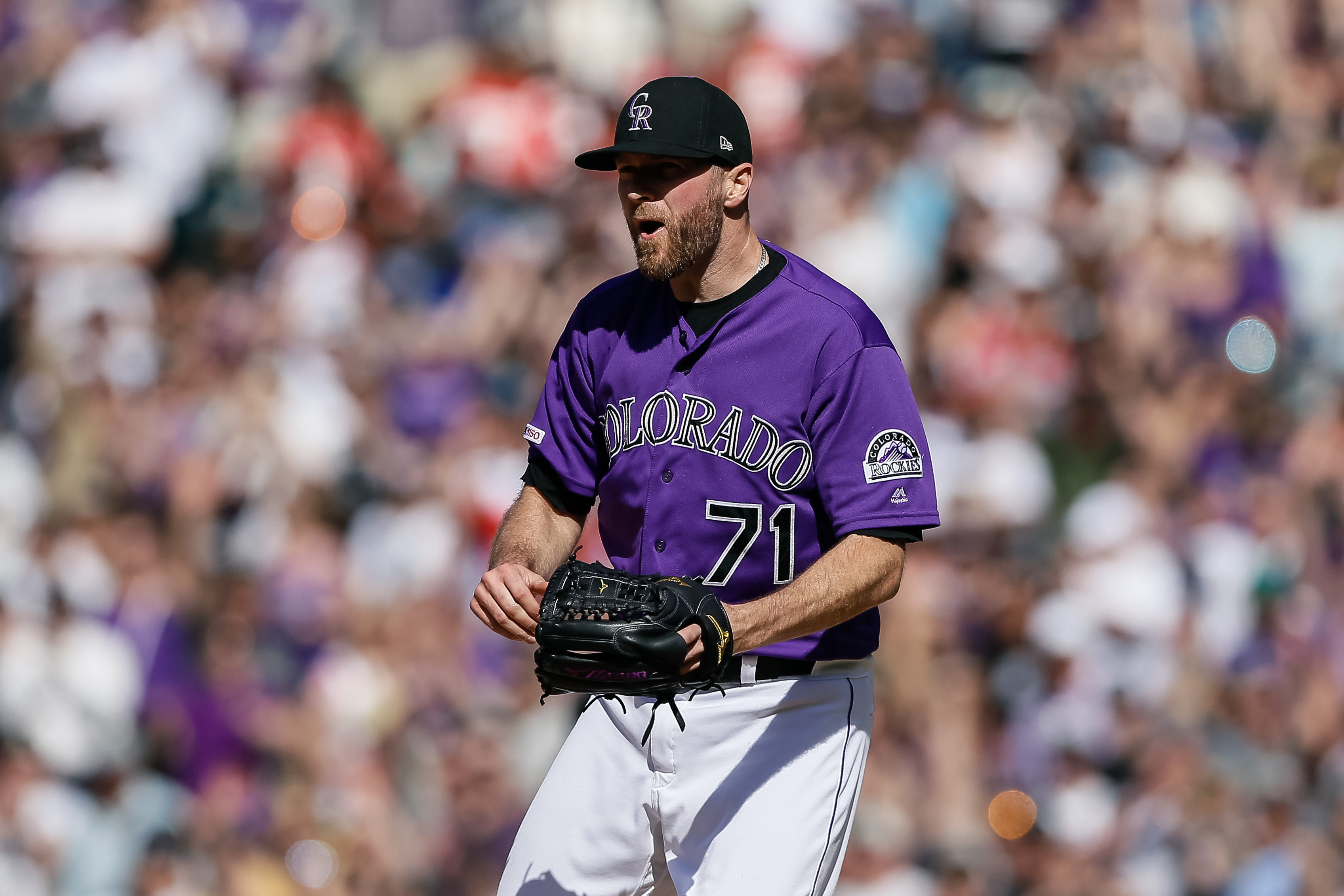 The Colorado Rockies have seldom had a quiet day when it comes to their active roster, a trend that continued once again with the team's announcement of closer Wade Davis being sent to the 10-day injured list.
Among their moves, the Rockies also promoted both Jairo Diaz and Tyler Anderson from Triple-A Albuquerque, though the former was sent to the 60-day injured list soon after.
For Davis, the stint on the mend comes due to a left oblique strain. Though a common injury with large ramifications, the Denver Post's Patrick Saunders made it clear that the team believes the ailment is minor:
I'm told that Wade Davis' oblique strain is NOT severe. #Rocikies

— Patrick Saunders (@psaundersdp) May 22, 2019
Prior to his stead, Davis had accrued seven saves and pitched to a 2.45 earned run average across 14.2 innings. The relegation to the injured list is just the fifth time in his 10-plus-year career.
On the rotation side, Anderson's move to the 60-day injured list is merely a formality for the team to open roster space after they announced he was set to undergo knee surgery. The injury for the southpaw has been officially named a left knee chondral defect.
Diaz, a reliever that's been in the Rockies' system for many years, will be making his first appearance on the active roster for the big league club since 2017. In four appearances that year, he allowed five earned runs and 12 hits in his five innings.
For the Isotopes this year, Diaz had a miniscule 0.45 ERA with six saves across 20 innings. He also registered 22 punchouts and only six walks.
For the franchise, Diaz was originally acquired in a 2014 trade with the Los Angeles Angels that sent Josh Rutledge to the West Coast.