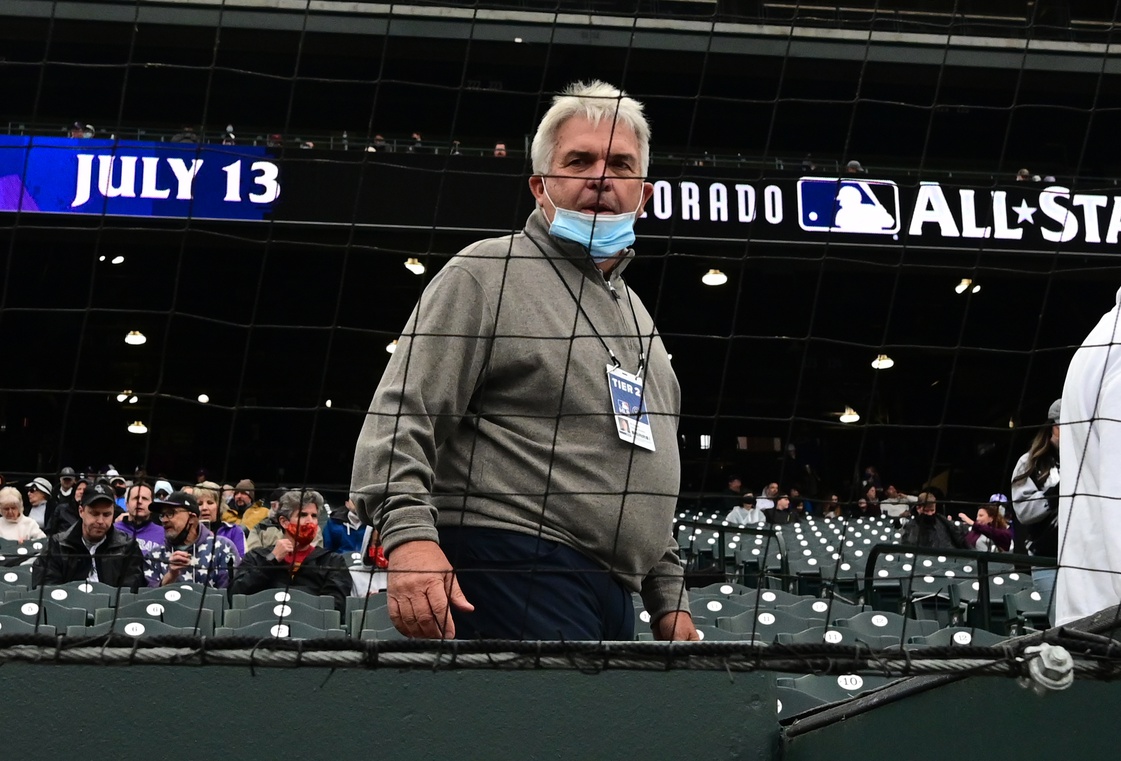 The Colorado Rockies have stripped the "interim" from Bill Schmidt's official title with club.
Schmidt, in an announcement from the club on Saturday, was officially named the Rockies' general manager. Schmidt is the fourth GM in Colorado baseball history, succeeding Bob Gebhard, Dan O'Dowd, and Jeff Bridich.
The Rockies promoted Schmidt to interim GM in late April when Bridich resigned after a tumultous couple of seasons. The club has responded with a near-.500 record since that point and had a widely lauded 2021 draft class under Schmidt's watch.
Schmidt has been with the club since the end of the 1999 season, when he was hired as the team's director of scouting. Since then, Colorado has fielded four postseason clubs, most of which were largely made up of homegrown players. Joining Schmidt in the category of newly promoted front office personnel are Danny Montgomery, who is in his 30th year with the Rockies, and 2006 hire Zack Rosenthal. They'll work directly under Schmidt in their new assistant GM roles.
The changes in the front office are typical for the Rockies, in that nothing has really worked for the club long term, yet they rarely if ever hire people from outside the organization to fill major roles on the baseball operations side. The insular and risk-averse nature of owner Dick Monfort is the reason for this, and so far, his approach has never really worked out.
However, there are reasons for optimism. For instance, Schmidt deserves credit for beginning to rebuild the team's analytics department, most recently hiring Scott Van Lenten away from the Washington Nationals to serve as the Rockies' new director of research and development. And the utter chaos that has consumed Colorado's front office for the last year or so seems to have settled under Schmidt, making for–if nothing else–a better work environment for those involved. That's not nothing.
Still, it's hard not to see these moves and point to "more of the same" when it comes to the Rockies. Schmidt has already expressed warning that the Rockies aren't going to spend like, say, the Los Angeles Dodgers, citing instead to focus on scouting, drafting, and development. The problem with that, of course, is that the Dodgers–and many other teams in baseball–have lapped the Rockies in that category in recent years.
Scouting, drafting, and development are the things Colorado should focus on. That's going to be their best and most realistic path back toward contention. But if Monfort doesn't hold Schmidt and his team accountable in the case that those things don't work out, and there is no indication based on history that shows such accountability will be required out of the new front office, the Rockies will continue to be mired in mediocrity and irrelevance.