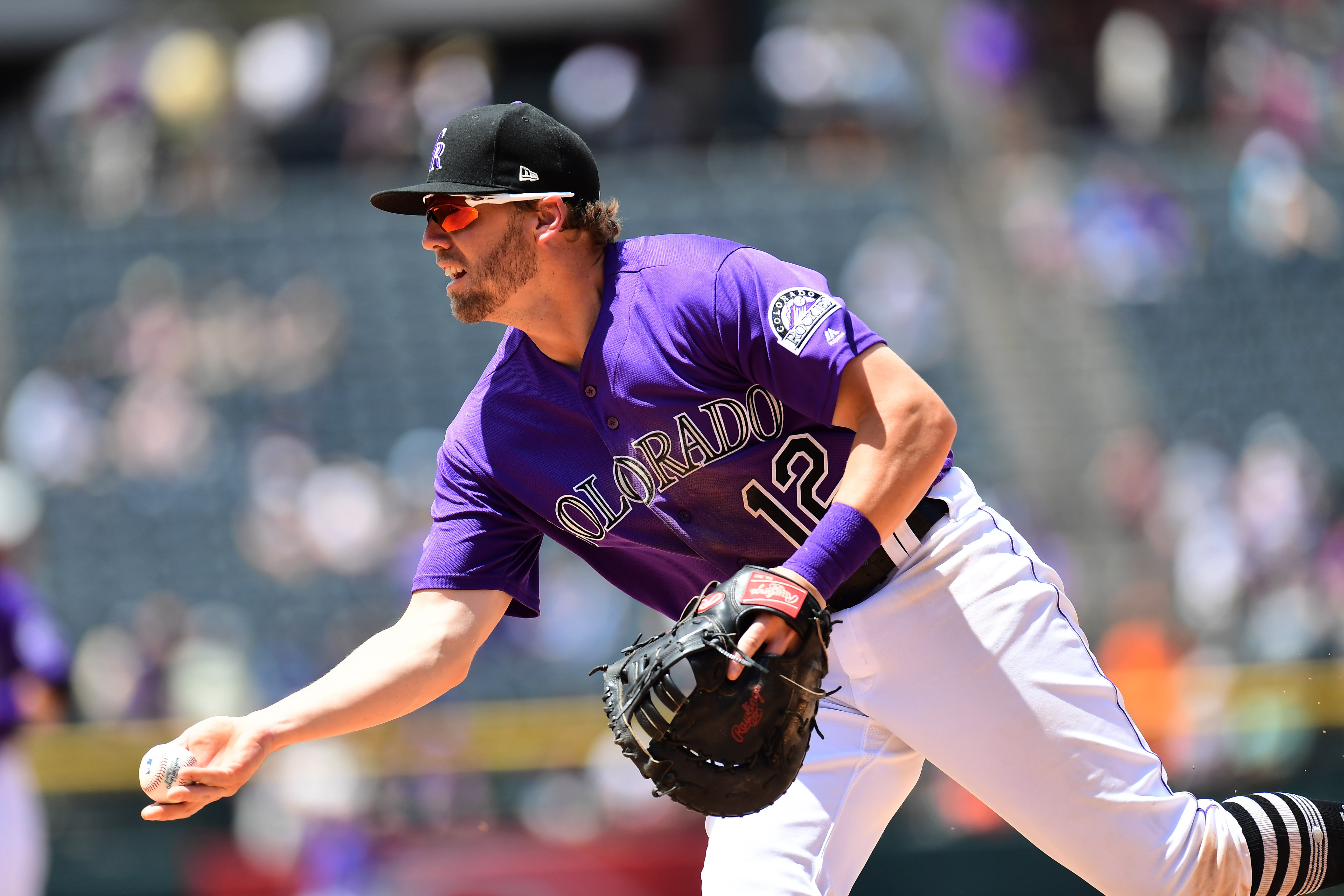 Some moves are predictable, yet shocking when they actually occur. After a pair of rough stretches for Mark Reynolds and Antonio Senzatela, the club decided to make multiple moves.
Reynolds – a bench bat for the club – was designated for assignment, while Senzatela was optioned to Triple-A Albuquerque.
The dismissal of Reynolds adds to a trend of the Rockies of ridding themselves of struggling veterans. Both Chris Rusin and Mike Dunn were also designated earlier in the year amidst their woes.
On the year, Reynolds had hit a paltry .170 in 135 at-bats. In that span, he struck out 57 times and only registered 11 extra-base hits.
In his 13-plus-year career, Reynolds has played for eight different clubs, including a pair of respective stints with the Rockies.
Senzatela, while still with the club, was also in need of a change in scenery. In July, he's allowed 21 earned runs in only 11 innings (17.18 earned run average). Opponents hit .420 off of him in those same three starts.
The biggest blow came Saturday at the hands of the Yankees. In only four outs worth of work, the youngster allowed six earned runs on seven hits and was unable to locate his breaking pitches. It was the shortest start of Senzatela's career.
Jeff Hoffman was recalled to replace Senzatela on the active roster.
Across his own seven starts, Hoffman allowed 25 earned runs in 33.1 innings. He also tallied 36 strikeouts and walked 16.
Replacing Reynolds on the 40-man roster and joining the Rockies' bullpen is left-hander, Sam Howard.
After moving to the bullpen this season for the Isotopes, Howard has found a groove. In 36 appearances, he boasts a 3.83 ERA and has struck out 57 hitters in 44.2 innings of work.
In his four appearances with the Rockies last year, Howard allowed only one earned run in four innings worth of work.
After the move to demote Senzatela and recall Hoffman, the Rockies rotation is rounded out by German Marquez, Jon Gray, Kyle Freeland and Peter Lambert.
On the year, that group has compiled a combined 5.47 ERA.
For now, Bud Black has said Hoffman will be a part of the bullpen.