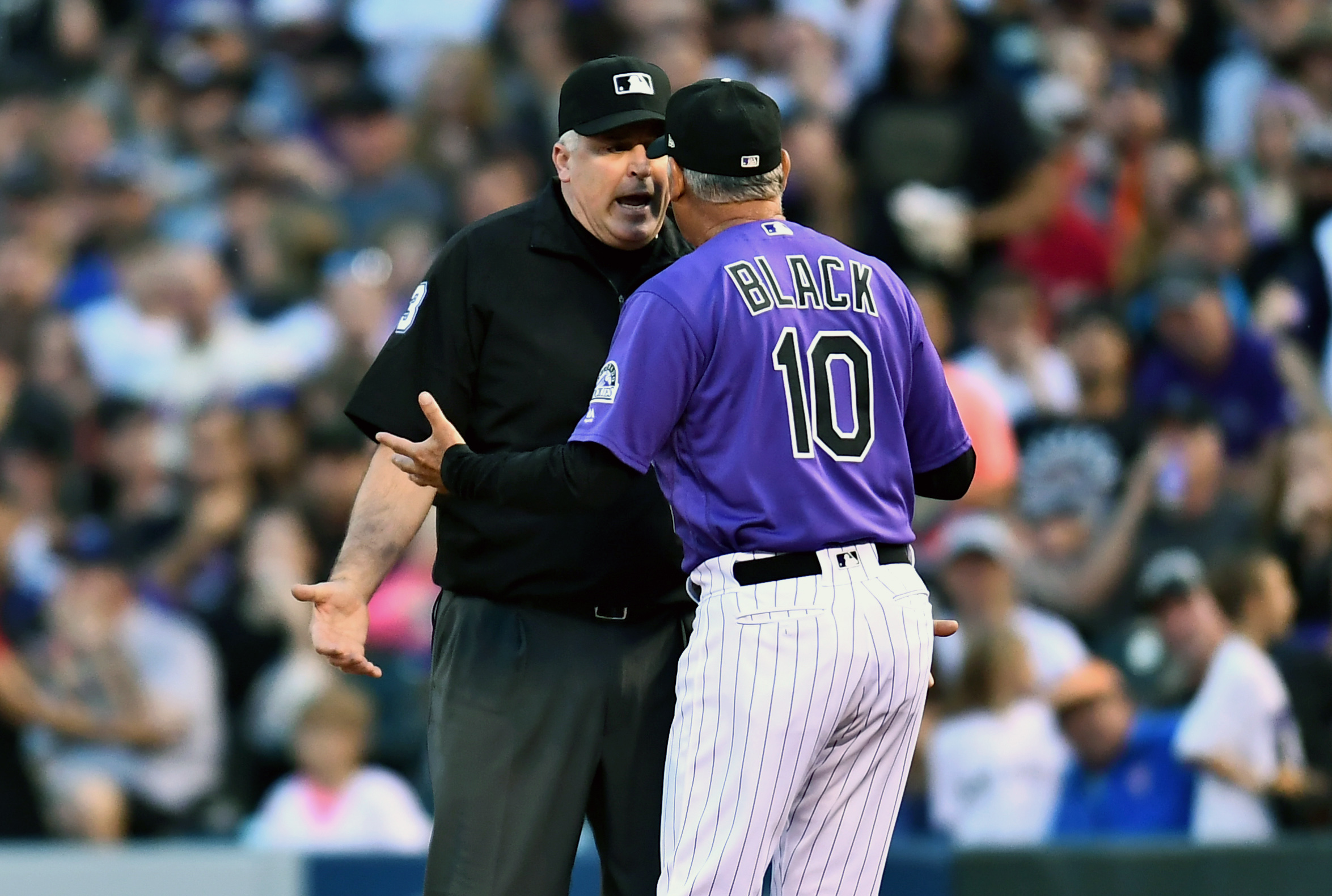 The Colorado Rockies' woes continued Monday night, losing to the New York Mets 12-2 at Coors Field. After losing the series opener to the Mets (31-38), the Rockies (34-38) are now 4-12 in the month of June and just 11-20 in home games this season.  
Rockies starting pitcher Tyler Anderson gave up three runs in 5.1 innings, but a struggling bullpen combined with an inconsistent offense did not provide an ideal recipe for any sort of comeback. Every pitcher that took the mound for the Rockies gave up at least one run Monday night, as Colorado's collective issues on the hill continued and the Rockies' offense was silenced by a dominant Jacob deGrom.
deGrom recorded the victory for the Mets, tossing eight strong innings in the outing and showing a strong command of the strike zone from the start. The 30-year old worked through the Colorado lineup with ease, needing only 63 pitches to record the first 16 outs of the game. In comparison, it took Anderson 104 pitches to record the 16th out.
https://twitter.com/nickgroke/status/1008900685717557249
Colorado's two runs came in the second and seventh inning of the game. Carlos Gonzalez led off the second inning with an opposite field double in the second, before Gerardo Parra drove him home with a double of his own. deGrom rebounded well though and proceeded to retire 15 of the next 17 batters before the Rockies were finally able to cross home plate for a second time in the bottom of the seventh.
In total, deGrom gave up five hits, struck out seven, walked one batter and gave up one earned run in the victory.
Despite having not given up more than two runs in any single start in 2018, the win is deGrom's first since May 18, when the Mets beat the Arizona Diamondbacks 3-1. The Mets have struggled to provide deGrom with run support all season, but they did enough to help their ace record the victory Monday, scoring double-digit runs for the first time in over a month. 
While the Rockies did not provide much excitement for their home crowd, manager Bud Black was ejected in the fourth inning for disputing a play with the first base umpire.
After once again losing at home, Black and the Rockies will look to crack the code and figure out how to win some ball games at 20th and Blake over the seven-game homestand. Monday's loss was the eighth consecutive at home for the Rockies. Another one Tuesday night would tie a franchise record set in 1993.
German Marquez (4-7) will take the hill for the Rockies Tuesday. The 23-year old Venezuelan is 0-2 with an 8.44 ERA in his last three starts.