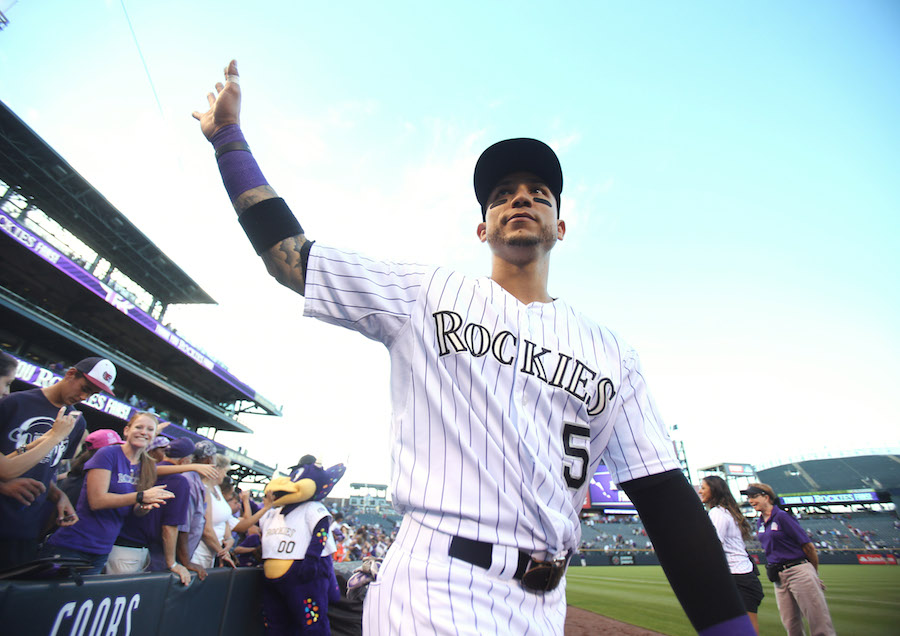 It's been eight years since the Colorado Rockies were in this position. The postseason is in finally in sight, and this time, the boys in purple don't need anybody's help.
The Rockies haven't made it easy on themselves for much of this season, and the final weekend won't be any different. The mighty Los Angeles Dodgers are in town, and they won't roll over — with the best record in baseball, the Dodgers want to hit the postseason in full stride.
Hosts Shawn Drotar & T.J. Carpenter (Mile High Sports Radio) discuss the Rockies' matchup with the Dodgers; the nature of an offense that alternately looks explosive and punchless, how MVP candidates Charlie Blackmon and Nolan Arenado need to lead the way — and what Carlos Gonzalez could accomplish in his potential swan song in Colorado.
Listen to the full podcast here.
***
Brought to you by Tap XIV (tapfourteen.com) on Blake Street in Denver.
Follow Shawn Drotar on Twitter: @sdrotar
Follow T.J. Carpenter on Twitter: @TJCarpenterShow