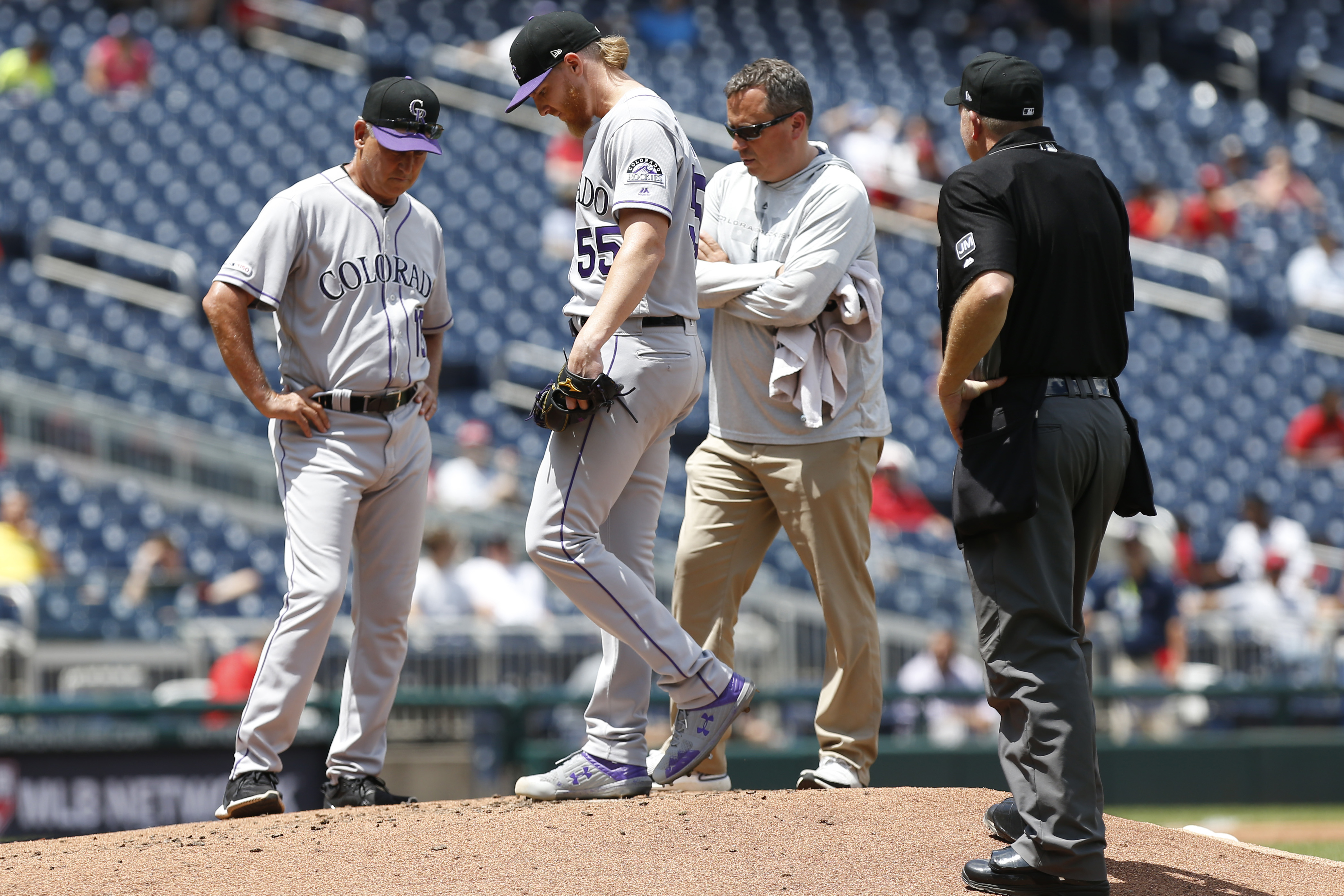 While the 2019 season has been a lost cause for the Colorado Rockies, there is still something to be gained down the stretch.
The Rockies' dreams of returning to the postseason for a third consecutive season have been over for some time now. However, considering the talent within their core group of players, the Rockies could return to the big dance in 2020 if improve in the offseason.
The Rockies' most significant flaw is within their pitching staff. For years, pitching at altitude hindered Colorado, but after steady 2017 and 2018 campaigns, there was a healthy amount of optimism surrounding the clubs ability to put forth a durable pitching staff this year.
Colorado's starting rotation produced the second-lowest, cumulative earned run average in club history in 2018, and with many faces returning for 2019 there was the expectation that the rotation would build off its success from the previous year.
Colorado's starting five experienced a fall from grace with German Marquez being the lone member from the opening day rotation still remaining.
Chad Bettis was demoted to the bullpen, Tyler Anderson has missed virtually the entire season after undergoing left knee surgery, and both Kyle Freeland and Jon Gray were recently sidelined with injuries of their own.
The bullpen has not been much better, especially in the second half. The Rockies' relief unit was solid out of the gate but has collapsed as the season has progressed, posting a 5.19 ERA.
Wade Davis was demoted from his role as closer and was replaced by Scott Oberg. Oberg has been the one reliable arm in the Rockies' bullpen this season, but he has been shut down for the season due to a blood clot in his right arm.
Colorado's pitching staff has been the worst in the National League this season. Collectively, the Rockies have posted a 5.50 ERA to pair with a league-worst, 1019 total strikeouts. Additionally, opponents have hit a whopping .275 against Colorado's pitching corps this season.
It has got to the point that players like Wes Parsons and Tim Melville are starting for the Rockies. No disrespect to them, but their emergence within the rotation is indicative of Colorado's shortcomings this season.
So, given what has transpired this season, what should the Rockies do?
Play the young guys.
Next year will be a make-or-break season for the current group of Rockies' players. The club would be wise to provide their young players with extensive playing time to get a feel for what the team has coming up through the pipeline to better prepare for next season.
Check out the latest installment of the 20th and Blake podcast below to hear about what Colorado should do as the season begins to dwindle down.
Click here and be sure to rate the podcast, use the comment feature to leave any feedback, and subscribe through iTunes.