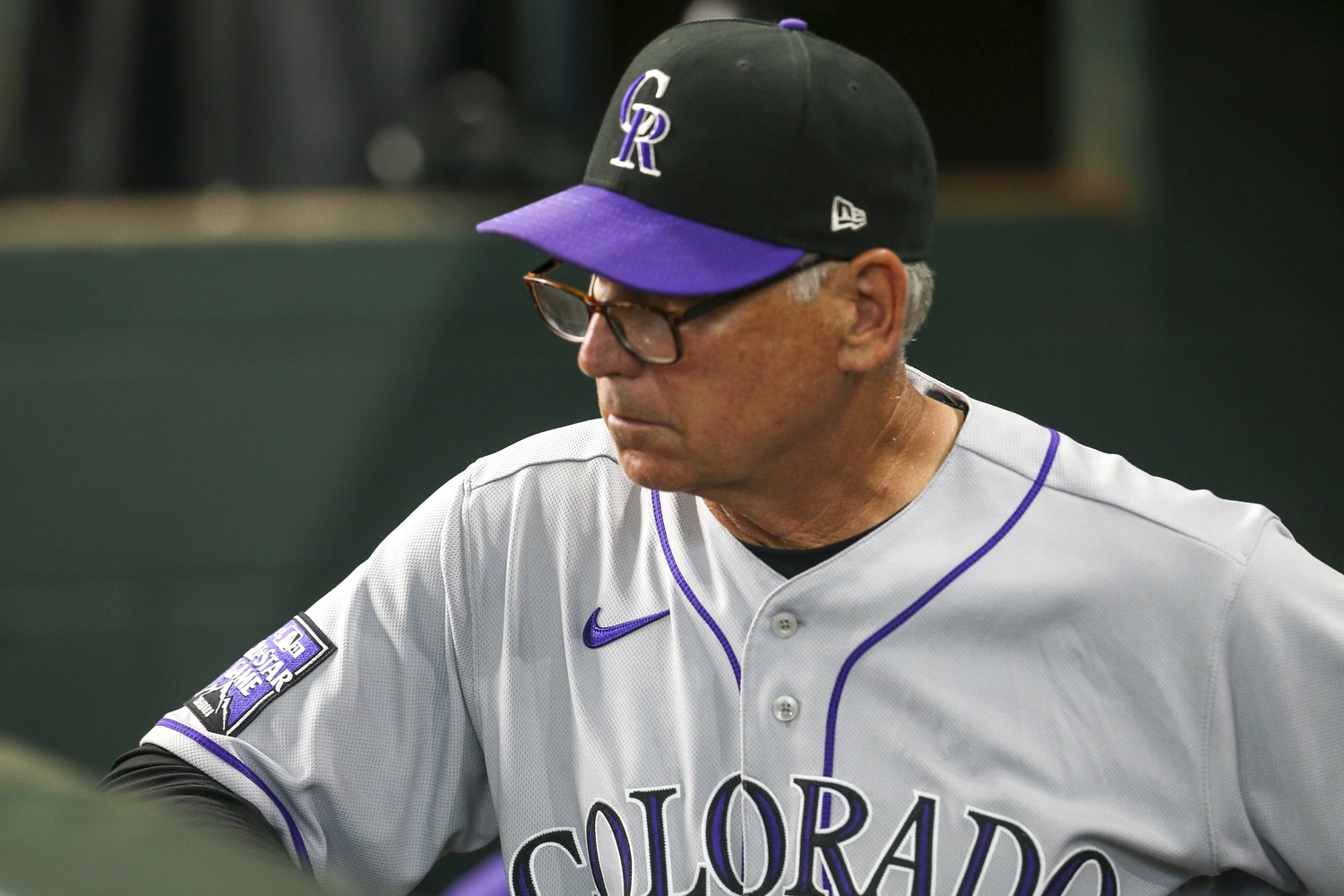 That unpleasant yet familiar stench is back again.
The Colorado Rockies, who entered the week 27 games under .500 on the road, were outscored 10-1 in a two-game sweep at the hands of the Houston Astros. The Rockies are now a paltry 13-42 away from Coors Field.
Colorado failed to build on the momentum it established by winning five of its previous six games. That, of course, is because those games were at the friendly confines of 20th and Blake Street in Denver, where the Rockies are a healthy 38-21. But the club's offensive woes outside of its home park showed up in a big way against the American League West-leading Astros. The Rockies on Tuesday were shut out for the 14th time on the road this season, dropping a 5-0 affair marred by inconsistency from the offense, which failed to get a hit with runners in scoring position and left eight on base, and starting pitcher Jon Gray. Gray struck out nine batters but lasted just 4 1/3 innings, giving up six hits and a pair of walks leading to four runs.
It was more of the same on Wednesday for the Rockies, who plated a run in the first inning and did basically nothing on offense for the rest of the game. Colorado was limited to just five hits for the second consecutive contest and this time went 1-for-9 with RISP while leaving 10 runners on base. Antonio Senzatela delivered a quality start in his second game since returning from the injured list, holding the Astros to three runs in six innings. But Jhoulys Chacin, after not allowing a run in any of his previous 10 appearances, gave up a pair of runs on three hits to effectively put the game–and the series–away for Houston.
Trending down
Taylor Motter was finally called up after a scorching start to the season at Triple-A Albuquerque, where the veteran utility player .335/.460/.759 with 24 homers in 265 trips to the plate. But Motter, who replaced the injured Raimel Tapia on the Rockies' roster, failed to get a hit in his first two games back in the big leagues. The 31-year-old journeyman is hitting just .188/.263/.307 in 419 big league plate appearances, but he has made some adjustments to his approach and swing that suggest he could stick if given the opportunity.
Motter did draw a pair of walks in eight plate appearances during the series but went 0-for-6 otherwise. He hit a couple of hard grounders, but other than that, there wasn't much to speak of regarding quality of contact. It's only two games, but for Motter, making this opportunity count is everything. He'll presumably have a few more chances to get going, though it won't be easy this weekend.
Trending up
Ryan McMahon got on base three times on Wednesday and had a hard-hit double in the opener, though he was thrown out trying to stretch it into a triple. McMahon has performed well in general since the All-Star break, posting a .440 on-base percentage to go along with his superb defense at multiple positions. His power is down a bit, but a .933 OPS during a 20-game stretch is nothing to scoff at.
McMahon is about to eclipse 4 WAR for the season, which is a testament to the type of player he's grown into. At just 26 years of age, he's entering his prime and could be ready to take an even bigger step. The Rockies will need it, given the overall lack of impact position players on the roster.
Up next
The Rockies travel to the Bay Area to take on the National League West-leading San Francisco Giants, who are the only team in baseball to eclipse 70 wins. Colorado's chances of winning the series shouldn't be dismissed despite the fact that it sits 22 games behind the Giants in the division. Why? The Rockies send three of their best starters–Germán Márquez, Austin Gomber, and Kyle Freeland–to the mound.