In a long post Monday night on his Instagram feed, Rockies outfielder Ian Desmond announced that will not be playing in the upcoming MLB season.
Desmond's Instagram post is a total of nine images, but his key message regarding the upcoming season is in the final frame.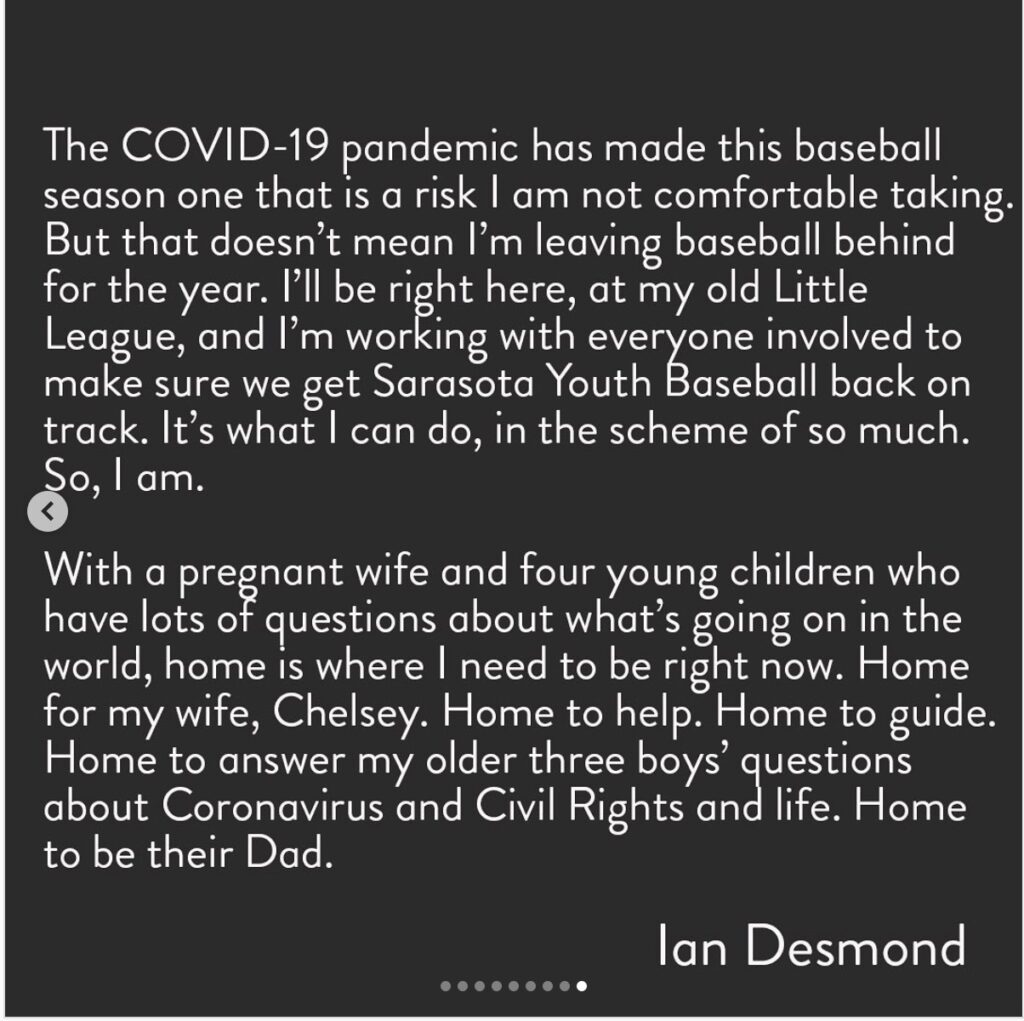 Although a handful of players have already opted out of the shortened season, Desmond becomes the first Rockies player to do so. Washington Nationals infielder Ryan Zimmerman and pitcher Joe Ross have also said they will not be playing. Arizona Diamondbacks pitcher Mike Leake has also said he will not play in 2020.
Last week, the MLB announced that the 2020 season would consist of 60 games. Players are expected to report to their teams on Wednesday, July 1st. With another day to go before the reporting deadline, it remains to be seen how many other players will join Desmond on the sidelines for this season.