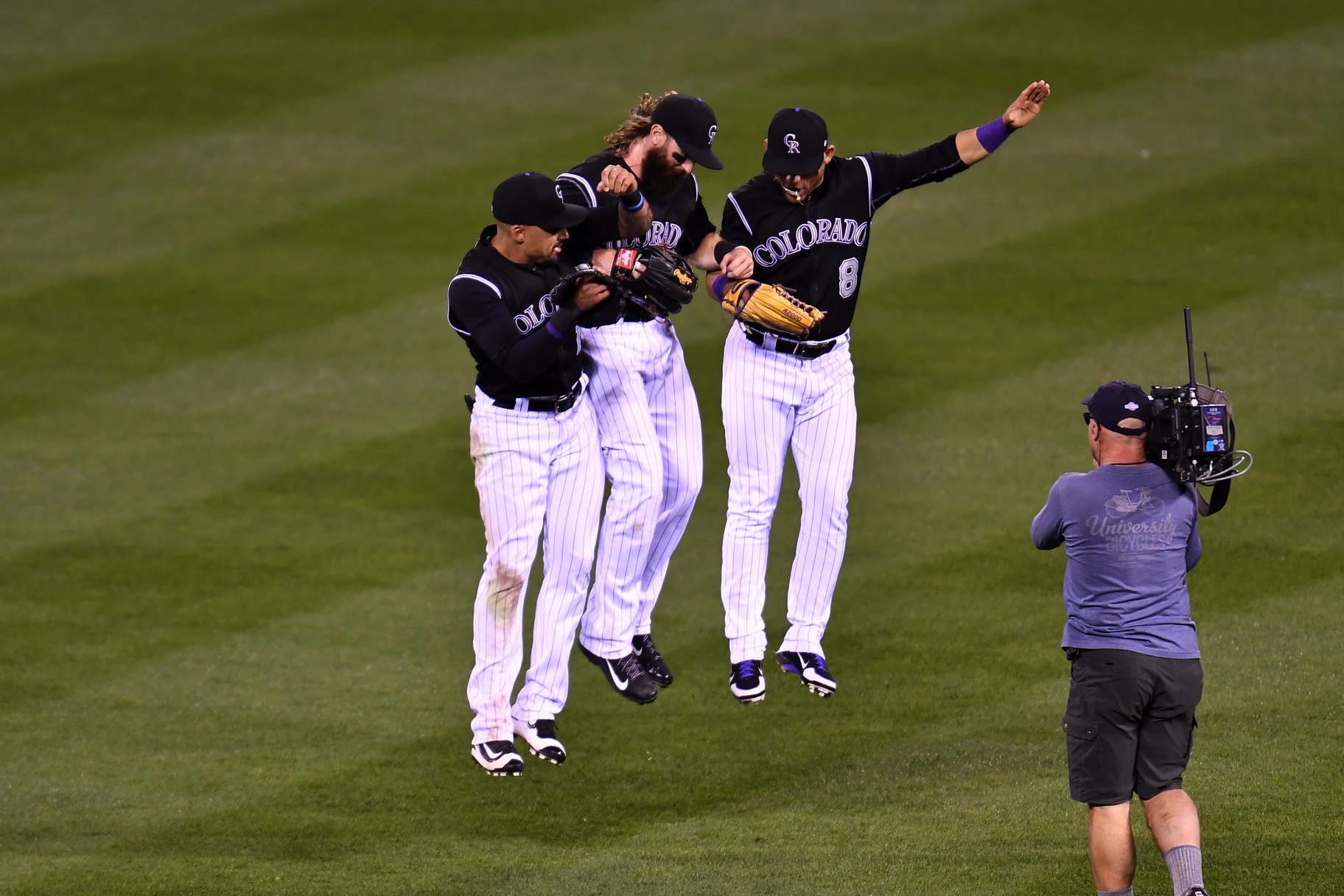 Thanks to a stellar, series-opening win over the Dodgers on Friday night, a two-game lead on the Brewers going into Saturday — and a thrilling comeback win by the Cardinals over those same Brewers on Saturday afternoon — the Colorado Rockies officially clinched the National League's final postseason spot.
It doesn't even matter what the Rockies do in Saturday's game against Dodgers ace Clayton Kershaw. For the first time since the 2009 season, they're in. Ten years ago today, the Rockies were preparing for a play-in game against San Diego, as then-Padres manager Bud Black remembers all too well. That game was the pivot point for what came to be known as 'Rocktober'; a magical run for the Rockies that culminated in their first and only National League pennant. They won't need Game 163 this time around.
Going into Saturday's game at Coors Field in Denver, the Rockies held an 87-73 record, which was good for fifth-best in the National League and, more importantly, the second Wild Card spot. Thanks to the matinee game in St. Louis, Rockies fans that made it to the stadium early got to witness the moment on the scoreboard — and beneath those same stands, Rockies players did the same.
#Rocktober has arrived! ? pic.twitter.com/f41fxKDLEw

— Colorado Rockies (@Rockies) September 30, 2017
The National League Wild Card game will be played at 8 p.m. Wednesday at Chase Field in Phoenix against the Diamondbacks, and it will be broadcast nationwide on TBS. Zack Greinke (17-7, 3.20) will be pitching for the Diamondbacks. The Rockies, with the pressure to win this weekend removed, have the opportunity to rest starter Jon Gray (10-4, 3.67), and it would be a shock if he wasn't taking the mound for Colorado in Arizona Wednesday.
While these final two regular-season games with the Dodgers don't matter in the Rockies' playoff chase anymore, the team will be taking notes. With a 10-7 advantage over the Dodgers thus far this season, the Rockies possess the league's best record against the club that leads all of baseball with 102 wins. If the Rockies are victorious over the Diamondbacks in the one-game, winner-take-all Wild Card, they'll visit these very same Dodgers in Los Angeles for the National League Division Series next Friday.
Black and the Rockies aren't looking that far ahead, of course. Like they say in baseball: you've got to take them one game at time.
***
PHOTO CREDIT: Colorado Rockies/Twitter