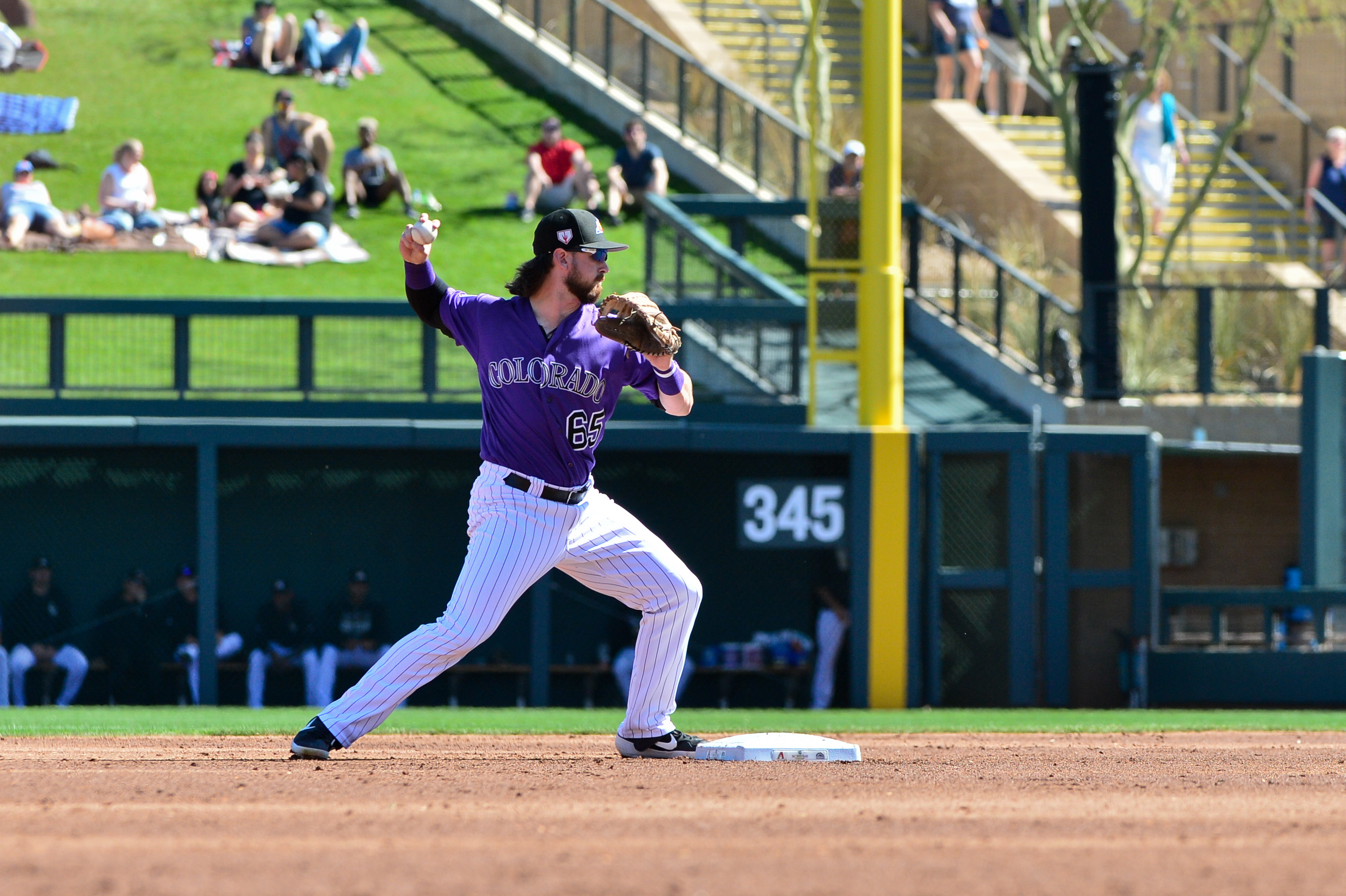 The Colorado Rockies have officially promoted top prospect Brendan Rodgers and reinstated Jake McGee from the 10-day injured list in a flurry of moves on Friday.
Colorado selected the contract of Rodgers from Triple-A Albuquerque and optioned Pat Valaika in the process. In 29 at-bats this season, Valaika is batting just .069 and only has one extra-base hit. The lack of an injured list stint is good news regarding the health of Trevor Story, who hit knees with outfielder Raimel Tapia in the Rockies game against Boston earlier in the week.
With Story not having to go on the injured list, it is a good sign for his long-term health moving forward. Story will start at shortstop for the Rockies on Friday night, as will Rodgers at second base, which is the position he played at in 25 of his 35 minor league games this season. In those 35 games, Rodgers is batting .356 to go along with nine home runs, 21 RBI's and 10 doubles.
Colorado also sent down right-handed reliever DJ Johnson as a corresponding move to McGee's return. McGee has been out since April 1st with a left knee sprain and has only pitched in 2.1 innings this season. Johnson, on the other hand, has a 9.26 earned run average in 11.2 innings pitched and could be due for a tune-up in the minors.
The Rockies and Phillies square off Friday night at Citizen Bank Park with first pitch scheduled for 5:05 MDT. Colorado has Jon Gray on the bump and Rodgers is making his first career Major League start, hitting seventh.