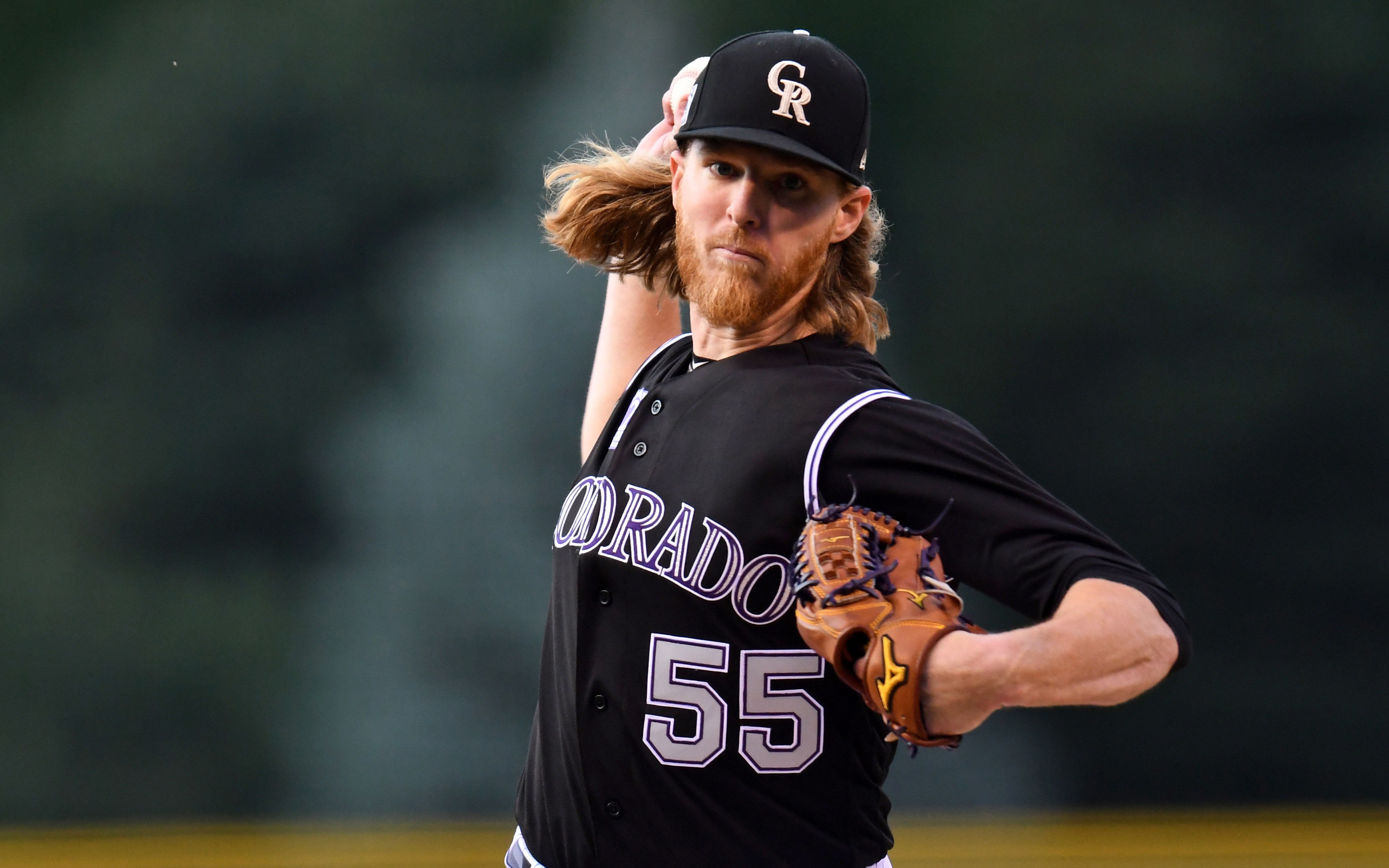 After playing an incredibly difficult stretch of games, to lose to the lowly Padres Tuesday night was tough. But, Colorado got back to their great playing ways Wednesday in the win.
The Colorado Rockies took care of the San Diego Padres Wednesday night, 6-2 to even the series at a game apiece. The Rockies are now 69-57 on the season and are a game back of the Arizona Diamondbacks for the National League West division lead.
The Padres started the ballgame with a leadoff single hit by Travis Jankowski who later scored via an RBI double off the bat of Cory Spangenberg.
The Rockies answered in the bottom half of the first inning, starting with a single hit by Charlie Blackmon. Blackmon would end up stealing second base and then scored on a RBI single hit by Carlos Gonzalez, tying the game up at 1-1.
The Rockies added another run in the second inning when Tony Wolters hit a triple to right field, scoring Ian Desmond who walked earlier in the inning. Later in the second, Blackmon hit an RBI single which put the Rockies ahead, 3-1.
The Rockies plated another pair of runs in the bottom of the sixth inning. Nolan Arenado and Trevor Story each recorded singles and later scored on a 2-RBI triple hit by Desmond, extending the Rockies' lead to 5-2.
Jon Gray was the starting pitcher for Wednesday's contest and he did an ample job of keeping the Padres offense grounded, logging 6.1 innings  while allowing two runs on five hits and striking out five batters. Gray earned his 499th career strikeout in the game and sits at 8th all-time in strikeouts in Rockies history.
The second Padres run came in the seventh inning when Freddy Galvis hit a solo home run.
The Rockies added an additional run in the 8th inning where Desmond scored via a sacrifice fly hit by Wolters, making the score 6-2.
The Rockies and Padres will conclude their series Thursday afternoon at Coors Field with first pitch set 1:10 MST.