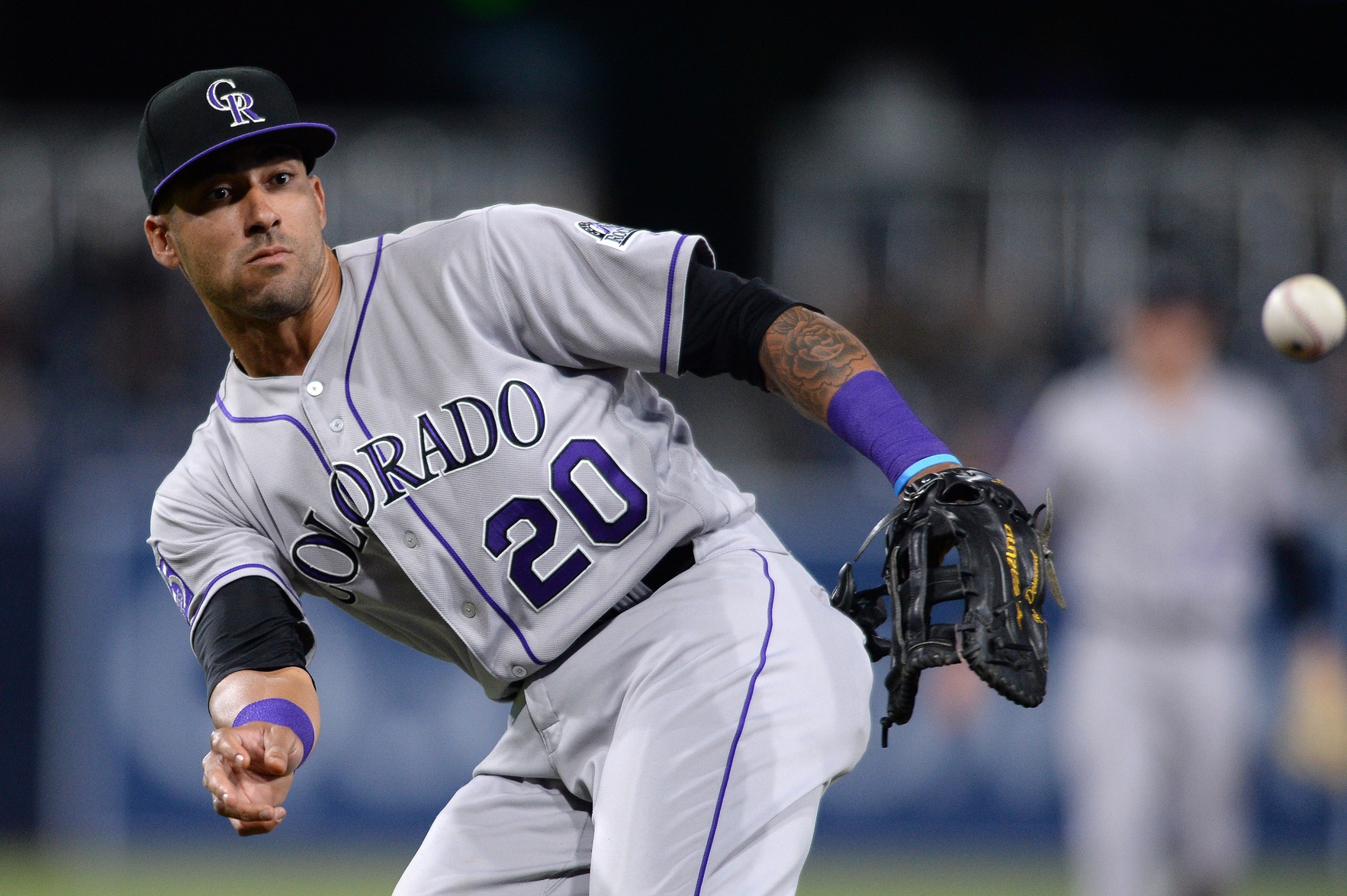 The Colorado Rockies lost to the San Diego Padres Friday night, 7-0. The Rockies are now 72-62 on the season.
Rockies starting pitcher Antonio Senzatela cruised through the first three innings of the game, but made a mistake when he allowed a solo home run to Franmil Reyes which allowed the Padres to take an early 1-0 lead.
From there, Senzatela buckled down on the mound and went on to allow just four hits throughout his entire outing. Senzatela finished with a line of six innings, allowing one run on four hits while striking out four batters.
The score stayed 1-0 until the bottom of the seventh inning where the Padres manufactured a run when Freddy Galvis hit a RBI single to right field, making the score 2-0.
The Padres were able to blow the game open in the eighth inning. Rockies' relief pitcher Jake McGee surrendered two solo home runs to Luis Uruias and Wil Myers, extending the score to 5-0. Bryan Shaw then relieved McGee and did not do much better, allowing an additional two San Diego runs to cross the plate, putting the Padres ahead 7-0.
The Rockies failed to get anything going on the base paths throughout the evening and tallied just five hits total on the night. Charlie Blackmon and Trevor Story accounted for four of the Rockies' five hits.
The Rockies and Padres will continue their series Saturday night with first pitch set for 6:40 MST.